When a new iPhone comes out, we buy it. When we upgrade, we want to transfer the data on the old iPhone to the new iPhone. I bought the iPhone X and I wanted to move my apps and images from my old iPhone 7 to the X. Also works for the iPhone 8! Here's what I did.
How To Move Apps & Images From Old iPhone To New iPhone X
Firstly, be sure to install the latest version of iTunes.
If you already own iTunes, it asks you to update when you open the app.
Open iTunes.
Then, plug your old iPhone into your computer or Mac.
Tap the iPhone icon in the iTunes interface.
Click, Encrypt iPhone Backup (lets you also back up passwords, health data).
Then, click Back Up Now.
Once the back up completes, unplug your old iPhone.
Before you plug in your new iPhone, be sure to insert the SIM.
With the new iPhone powered on, plug it into your computer or Mac.
Then, on the iPhone X screen, slide up to set up.
Lastly, tap restore from iTunes backup (the one you just made).

That's it! Oh! Remember that with Encrypt Backup your saved passwords and other private data moves over to the new iPhone as well. See below YouTube video for a visual walkthrough.
How To Transfer Data From Old iPhone To New iPhone With iCloud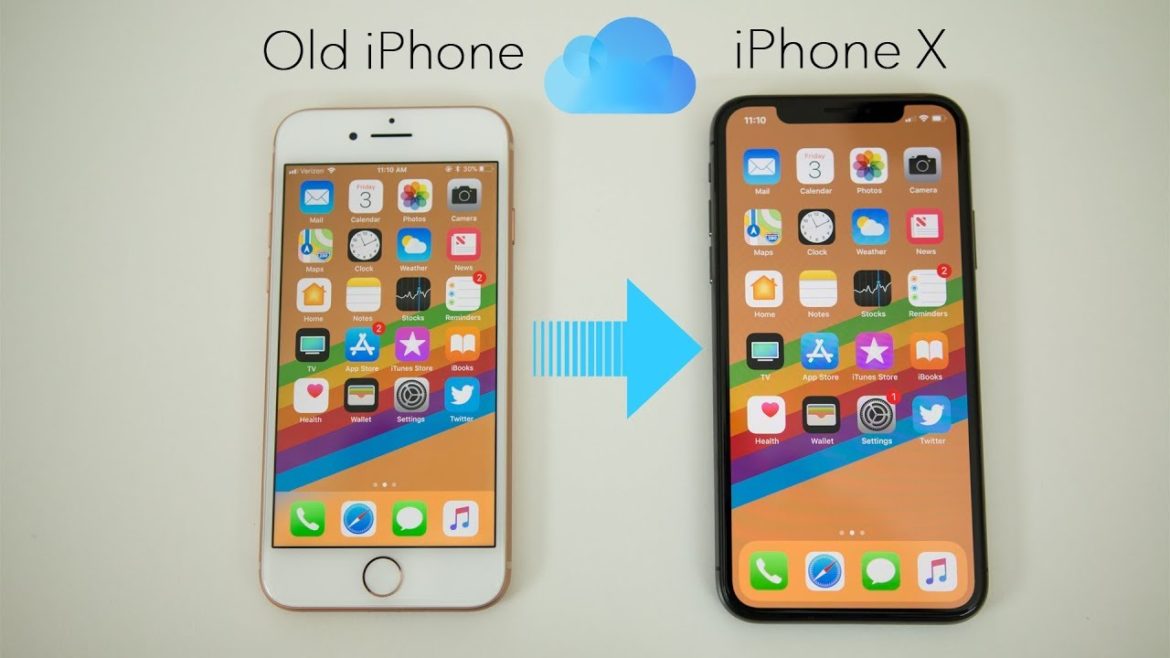 On the other hand, you can use iCloud to sync your old iPhone's data to your new iPhone.
Firstly, connect your old iPhone to WiFi (mandatory).
Then, plug your iPhone into a charging source.
Open Settings.
Tap on your account (at the top).
Tap iCloud.
Then, tap iCloud backup.
Lastly, tap Back Up Now.
Turn on your new iPhone X with SIM in.
Tap Restore from iCloud when asked how to set up your iPhone.
Sign in with your iCloud ID and Password (must be the same as the ID used for backup).
That's it! Wait for the process to complete and then use your new iPhone. That's about it for moving data from an old iPhone to a new iPhone. For more useful tutorials, check out our iOS guides & articles.