Sometimes when you try to make a purchase on your Apple iPhone or iPad, you get an error that reads, "Purchase – In-app purchases are not allowed". Usually the error shows up when you try to do an in-app purchase.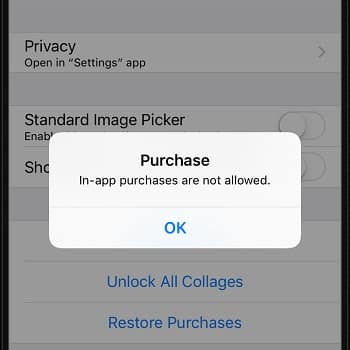 Fix In-app Purchases Are Not Allowed
Firstly, on your Home screen, swipe over to the screen with the "Settings" icon, then select it.
In iOS 12 and higher choose "Screen Time" > "Content Privacy & Restrictions" > "Content Privacy".
However, on iOS 11 and lower, choose "General" > "Restrictions".
Enter your restriction password.
If you do not remember setting a password, someone with access to your iOS device may have done so.
Scroll down to the "In App Purchases" or "iTunes & App Store Purchases" option and set it to "On/Allow".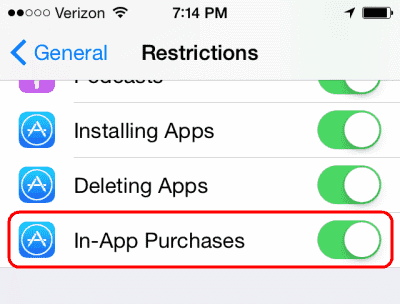 Lastly, please note that some apps may have separate settings for in-app purchases under "Settings". 
That's about it for how to fix 'In-app Purchases Not Available' on your iOS devices. For more useful tutorials, check out our iOS guides & articles.