Has the Contacts app on your iPhone vanished? No. Not the Phone app. That application that looks like a folder with the outline of a face on it. Luckily, even if you lose the Contacts app, the actual contact information is still stored in the Phone app. In this article, we discuss how you can restore the Contacts app.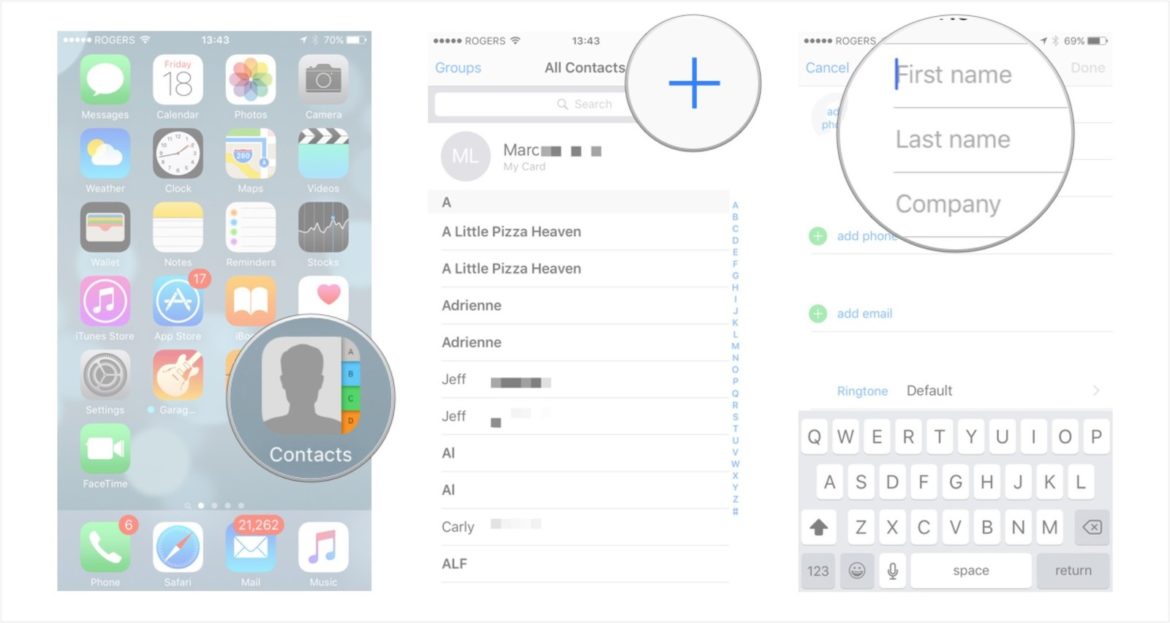 How To Restore Contacts App On iPhone
Use Spotlight Search
Firstly, from the home screen, swipe down from the top of the screen to open Spotlight Search.
Then, type Contacts.
There are two things that may occur when you type contacts. Firstly, the app appears and which means that is already on your iPhone. Hence, you need to locate it. Perhaps you have it in a folder.
Or, the Contacts app appears but right next to it, it says Open. Do you see Open? If this is the case, then more than likely you need to download the application from the App Store.
Re-download Contacts App Via App Store
Firstly, open iTunes or the App Store on your iPhone.
Secondly, tap on Search.
Then, type and search for Contacts.
The Contacts app you download should be listed as an app developed by Apple. However, if it does not appear when using either of the above methods, you can reset the home screen layout.
How To Reset iPhone Home Screen Layout
To put your mind at ease, this method does not erase any of your applications. It simply restores the app positions and home screen to the factory default. Here's what to do:
Open Settings.
Then, tap General.
Tap Reset (scroll to the bottom).
Lastly, select Reset Home Screen Layout.
If none of the above methods help you restore your Contacts app on your iPhone then your last option is the factory restore your iPhone. This step is not necessary. However, be sure to backup your iPhone using iTunes before you do it. Select one of the links below to find the reset tutorial for your specific iPhone:
That's about it for Ways To Restore iPhone Contacts App That Disappeared. For more useful tutorials, check out our iOS guides & articles.