Do you own a Gameboy Advance? Are you looking for good GBA games to play? If you answered yes, then, we got you! Do you like puzzle games? How about RPGs? We've got the best GBA games! No worries!
Whether you're playing on the original handheld or a PC GameBoy Advance emulator, these games are sure to keep you occupied for quite some time. And, without further yapping, here is the list. Oh, you can even play on Android with GBA emulators for Android.
GBA Action Games
We thought that we'd start the list with the action genre. We know right! Who doesn't love a good action game! That's why it starts our list of games for the Gameboy Advanced!
Metal Slug Advance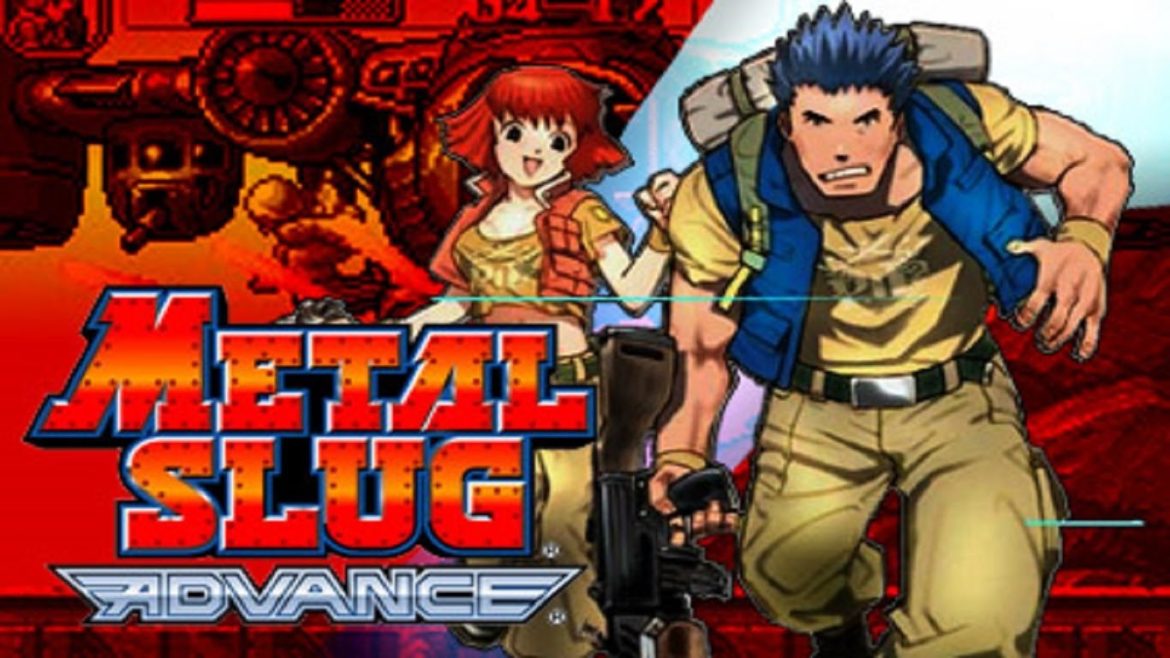 Metal Slug Advance tops the list of top GBA actions games for its non-stop energy. From beginning to end, you face imminent threats, all in the hope of stopping a tyrannical dictator.
If you're into non-stop shooting, tons of weapons and vehicles, then Metal Slug Advance is a great choice for a shoot em' up action game.
Final Fight One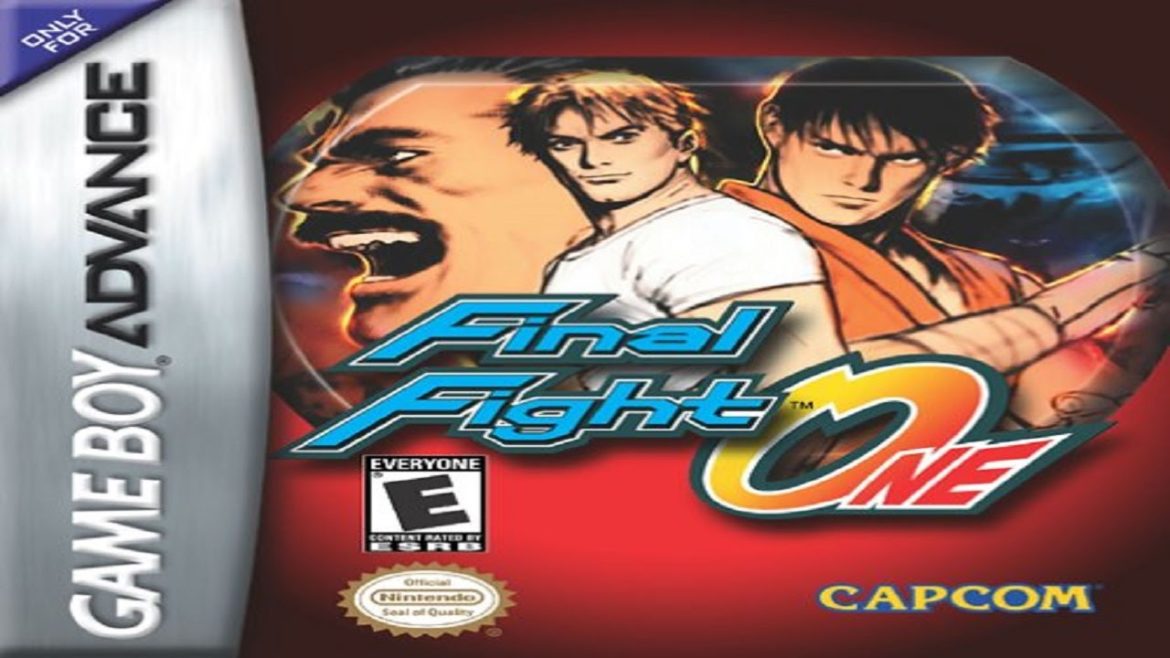 Maybe you played Final Fight One arcade style. But, did you know that there's a version for GBA? Follow Cody and his friends as they fight to take back their streets from villains.
Use deadly weapons to defeat tough boss characters. All in an effort to save Jessica. The damsel in trouble. Relive the arcade experience on GBA.
The Legend of Zelda: The Minish Cap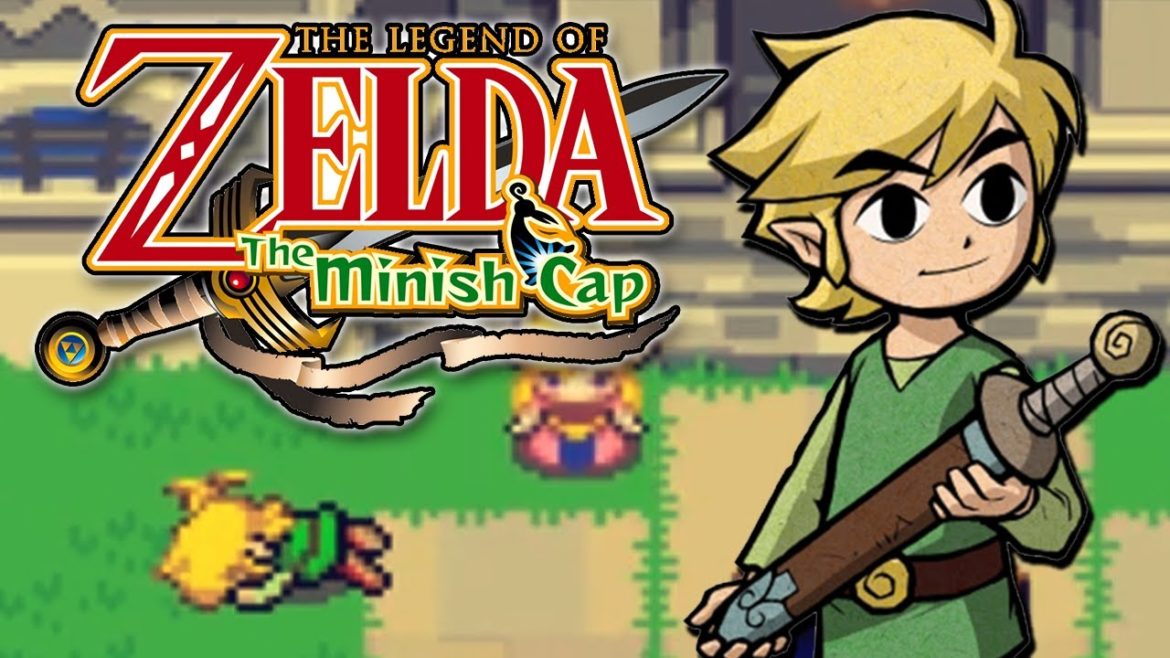 Explore the Minish world in the epic adventure in The Legend of Zelda: The Minish Cap. Solve challenging puzzles and fight against new and old enemies. Find hidden places, unlock new characters and more by collecting rare items on your journey. I mean, what's a GBA list without Zelda?
The Legend of Zelda: A Link to The Past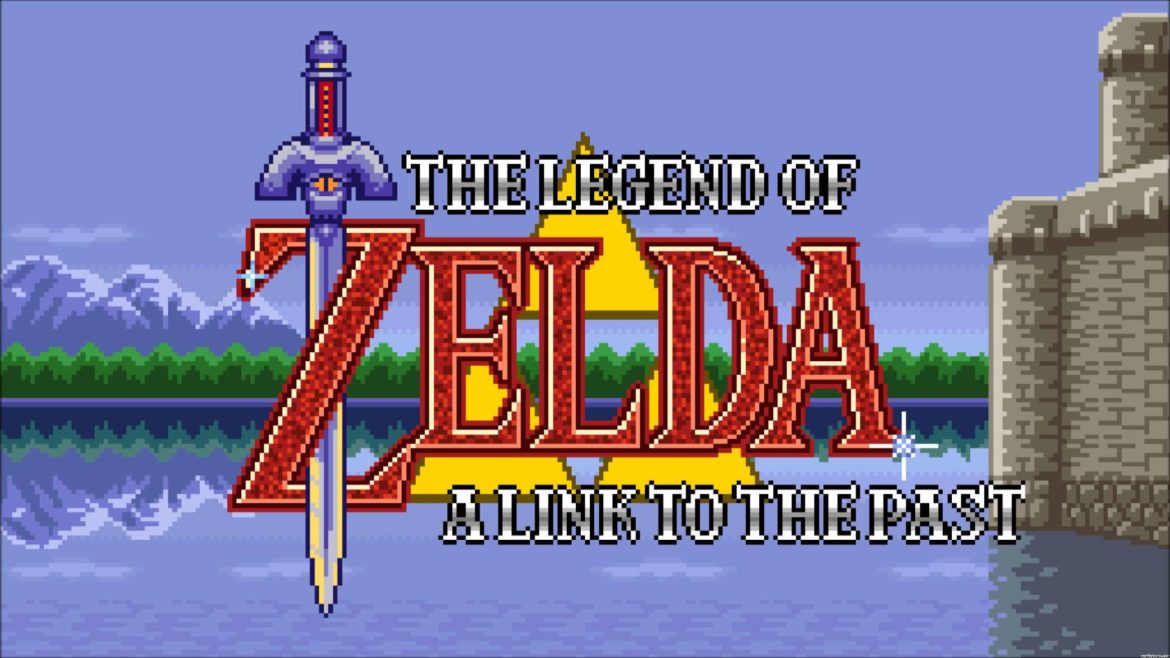 You guessed it… Yet another Legend of Zelda game. This time, play through The Legend of Zelda: A Link to The Past!  In this installment of the Zelda series, you battle against Ganon to save the princess.
This classic action-adventure RPG is a must-have for any fan of Zelda. Are you ready to slash, hack and shoot (arrows) your way through Hyrule?
Contra Advance: The Alien Wars EX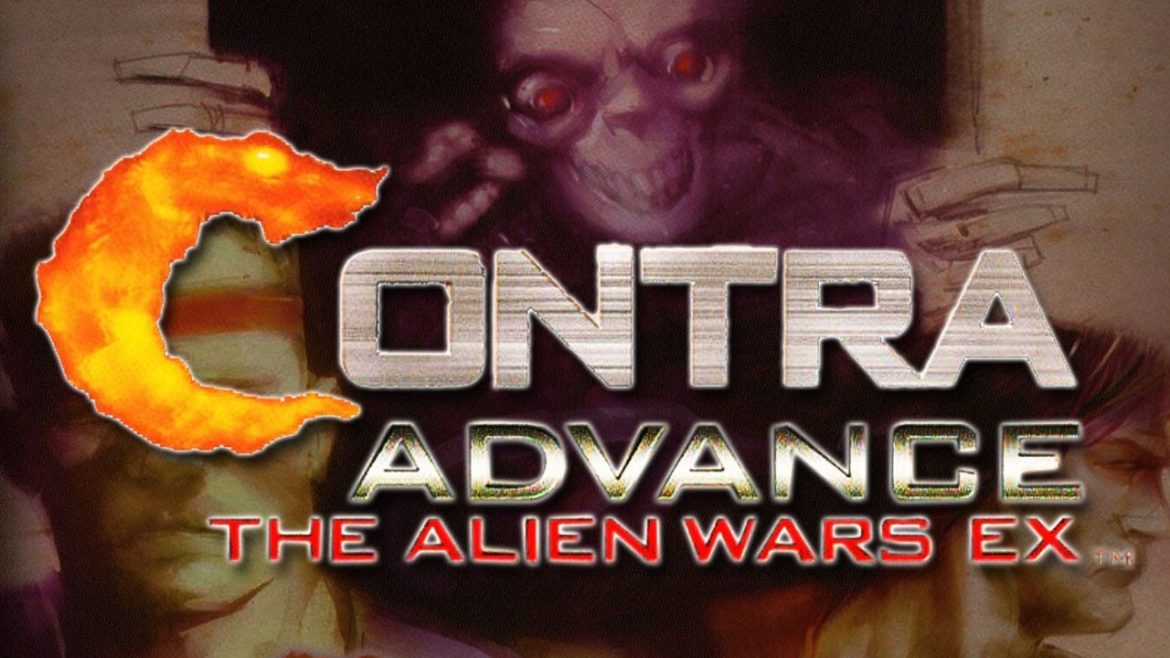 Do you like battling mecha bots and aliens? Yer? Well, in this shooter game, Contra Advance: The Alien Wars EX, you have to shoot your way through an alien invasion and evil bots.
Mega Man Zero 2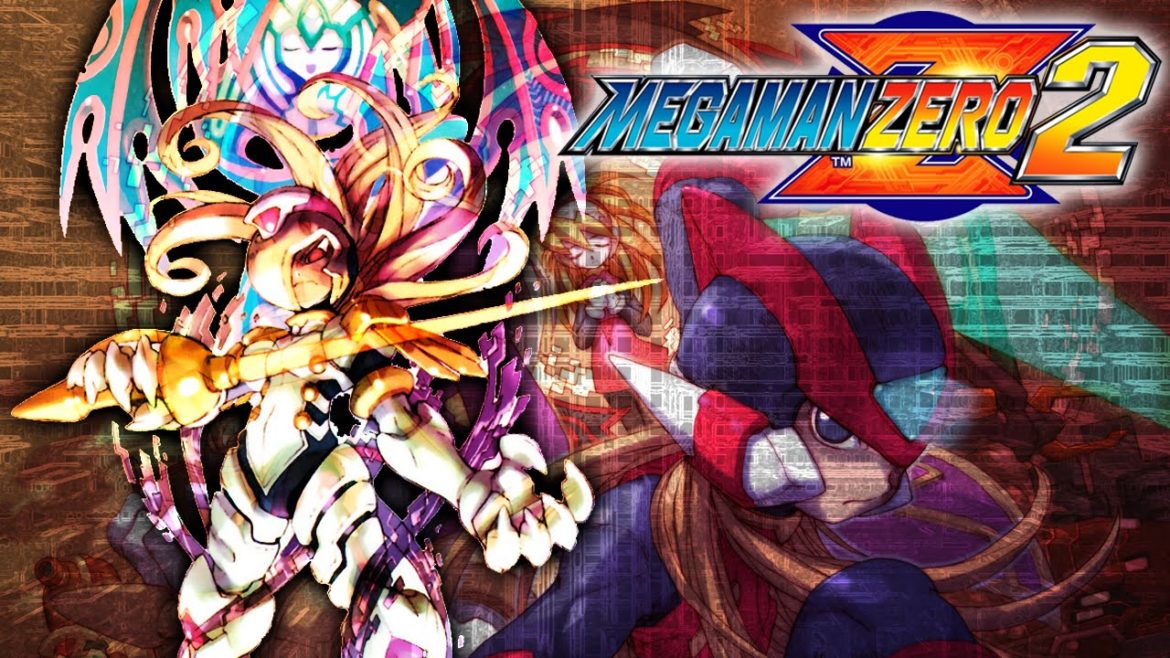 I remember watching Mega Man on KidsWB. However, I enjoyed playing Mega Man Zero 2 even more. It is one of the good games for GBA. When Neo Arcadia unleashes their evil wrath on the world, Zero, the protagonist must stop them at all cost. Fight your way to the top in this side-scrolling action adventure. Prove to the Neo Arcadia that you and your friends are intelligent systems!
Drill Dozer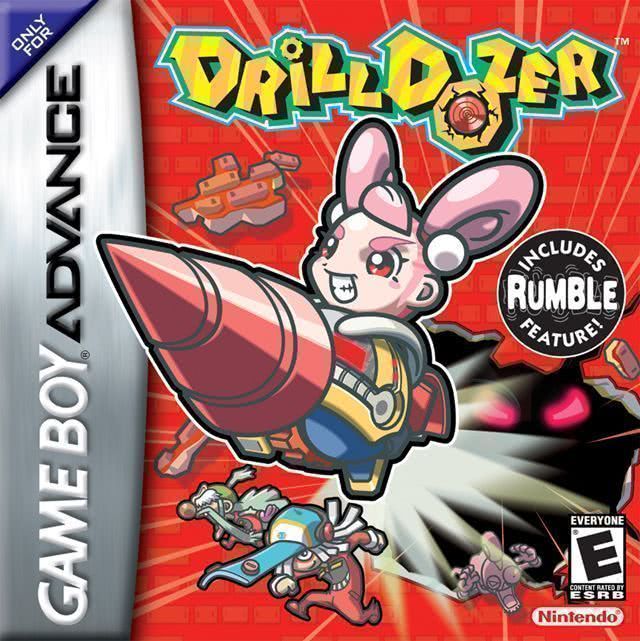 Drill Dozer combines elements of both action and platformer games. And, surprisingly, it has an interesting storyline that is fun to play through.
Castlevania: Circle of the Moon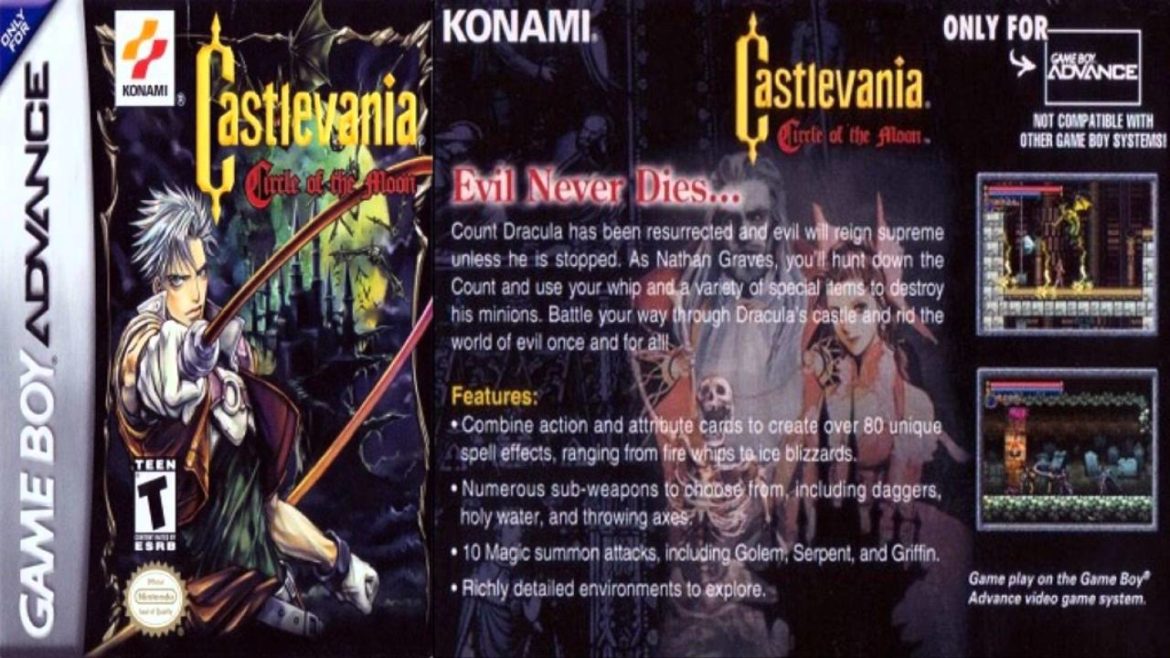 Are you up for a  challenge? Then, Castlevania: Circle of the Moon is the game for you. Back in the day, Circle of the Moon was one of the most difficult games to beat on the market.
And, if you beat it, it showed just how good you were as a gamer. As a demon hunter, your job is to hunt and destroy every demon on earth. However, there's a catch, you can't save the game. And, if you die, you start from scratch!
Spider-Man: Mysterio's Menace
Spider-Man: Mysterio's Menace is the very first Spider-man game for the Gameboy Advance. The art is good. The plot is even better. And, the controls are satisfying.
And, while it may not be pure action filled joy, it does deserve a spot on the list, if only for being of the Spider-man franchise.
Metroid Fusion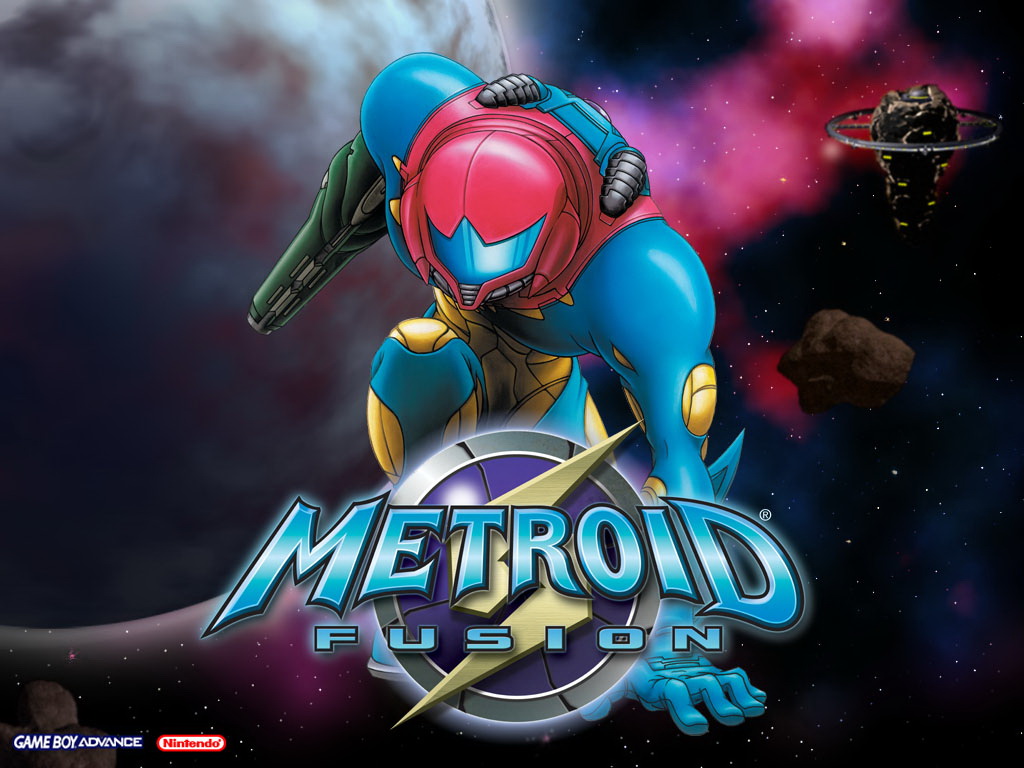 Metroid! Everyone knows Metroid! I'm sure! Metroid Fusion follows Samus on the hunt for aliens. With an armored suit and tons of weapons to equip, Samus fights to defend Earth from an alien take over.
 However, don't be fooled. Although Metroid Fusion starts out as a walk in the park, the higher levels are seemingly impossible without logical thinking and strategizing.
Rayman 3: Hoodlum Havoc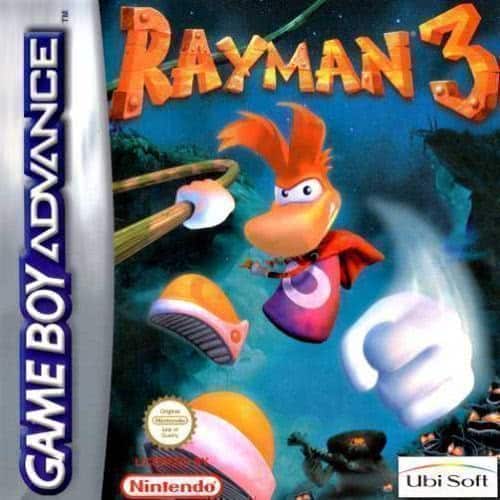 Rayman 3: Hoodlum Havoc is the action game that lets you go on a rampage and bring out your best "chaotic" self.
The game features good controls, decent gameplay, and excellent art style which makes Rayman 3: Hoodlum Havoc one of the best GBA games to come out.
Metroid: Zero Mission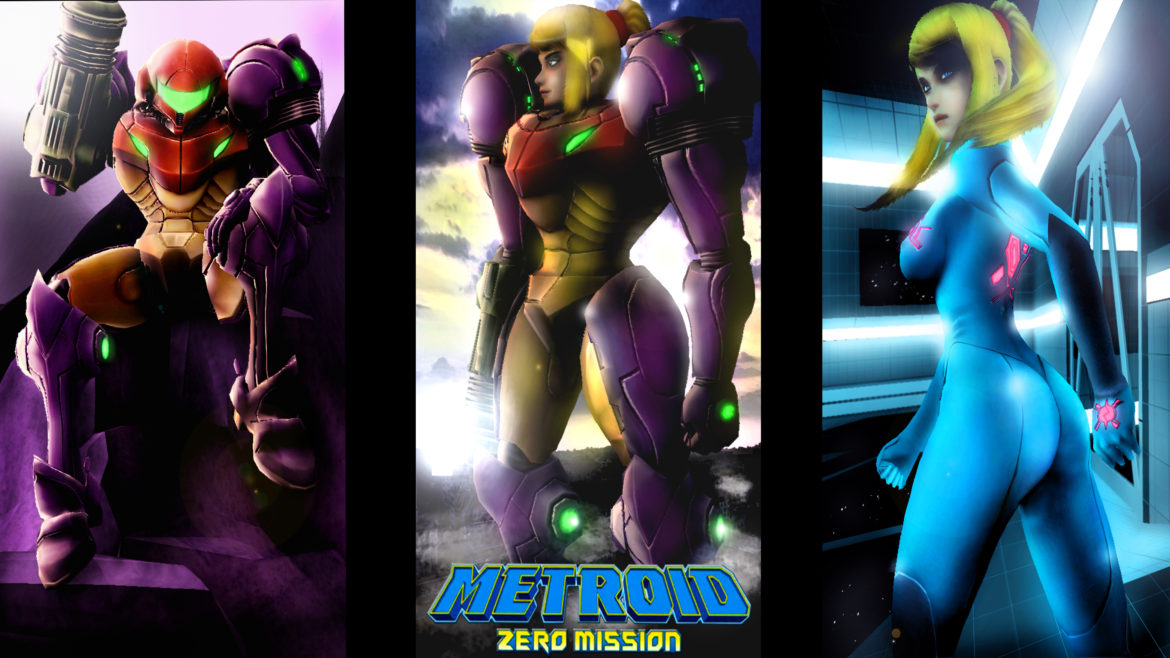 Set on a distant planet, Samus battles against space baddies. Her mission? Nothing much… Just destroy the alien mothership that's heading toward her home. Check out Metroid: Zero Mission to continue the Metroid legacy.
Klonoa: Empire of Dreams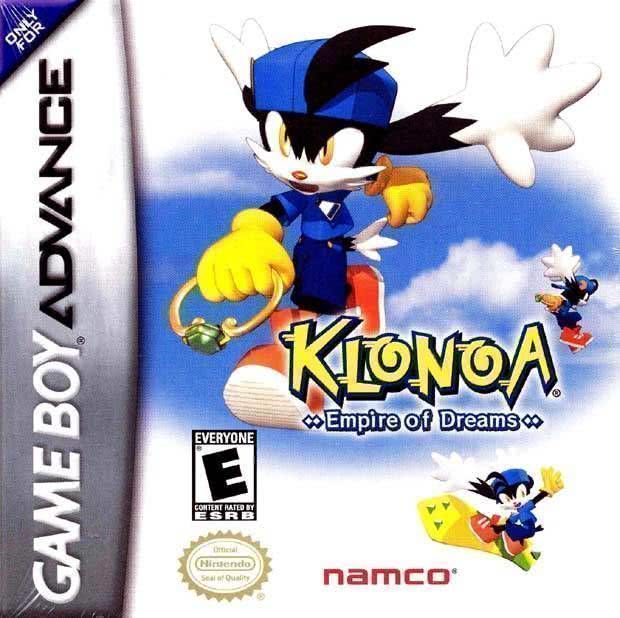 Klonoa: Empire of Dreams follows a different route as the game focuses on your problem-solving skills to solve puzzles and complete challenges.
Wario Land 4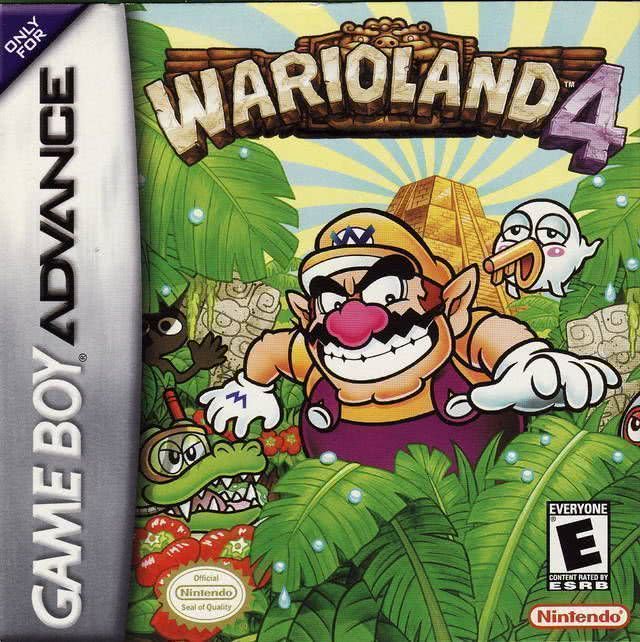 We all know Mario's rival Wario. He is the exact opposite of our favorite princess saving Mario. In Wario Land 4, you get to be the bad guy and wreak havoc on everything and anything.
Grand Theft Auto (GBA)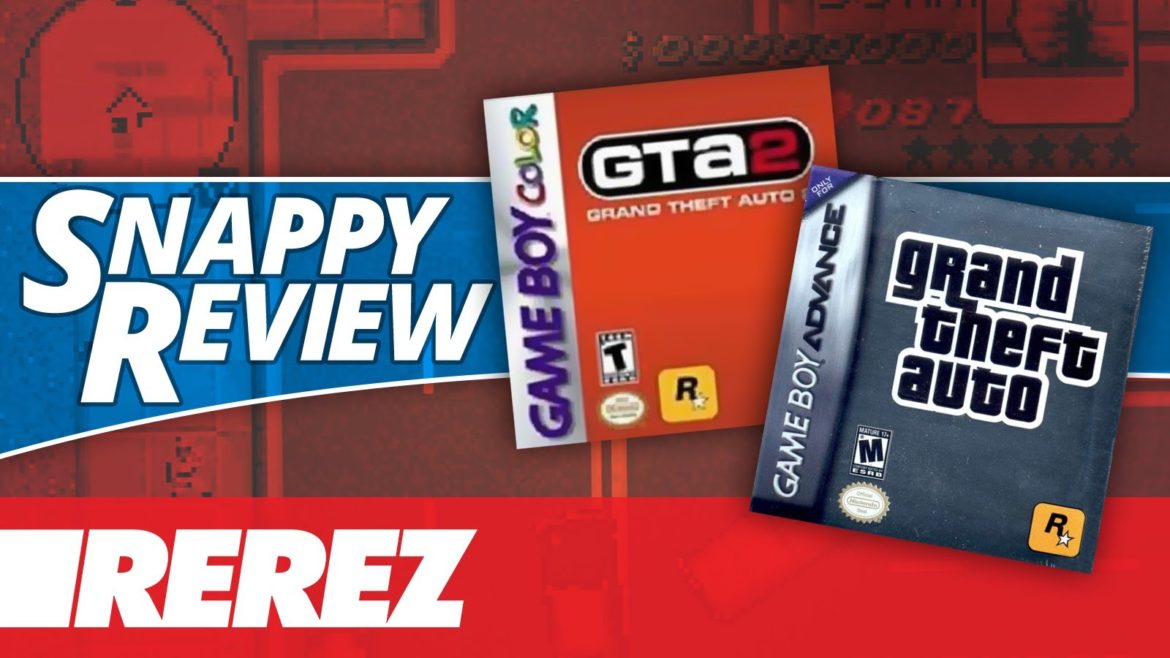 You probably own GTA V if you own a PS4. Did you know that there's a GameBoy Advance version as well? Grand Theft Auto (GBA) takes you through Liberty City with the option to do basically whatever you want! You can be a bad guy or a good guy. Although, most people seem to choose a life of crime when playing GTA. But, I could be wrong. You might be one of the good guys.
Gunstar Super Heroes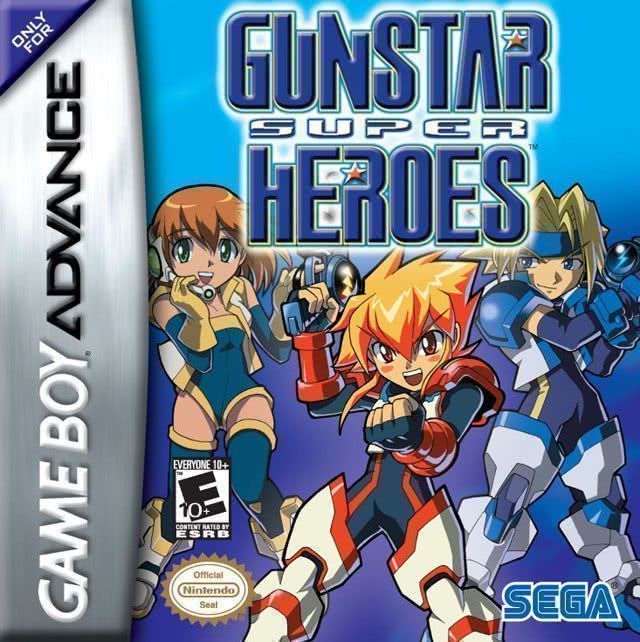 This game is a lot less chaotic and has decent characters that engage the player throughout the game. For those that owned a Genesis or Mega Drive 2, this game is of the same franchise the Gunstar Super Heroes for those platforms.
GBA Role-Playing Games (RPG)
The next genre on our list of top GBA games is Role Playing Games (RPG).  However, before I start, I just wanna say, Pokemon…
 And, like our previous list of top GameBoy Advance games, you can check out videos and more details in the respective dedicated post here.
Pokemon Emerald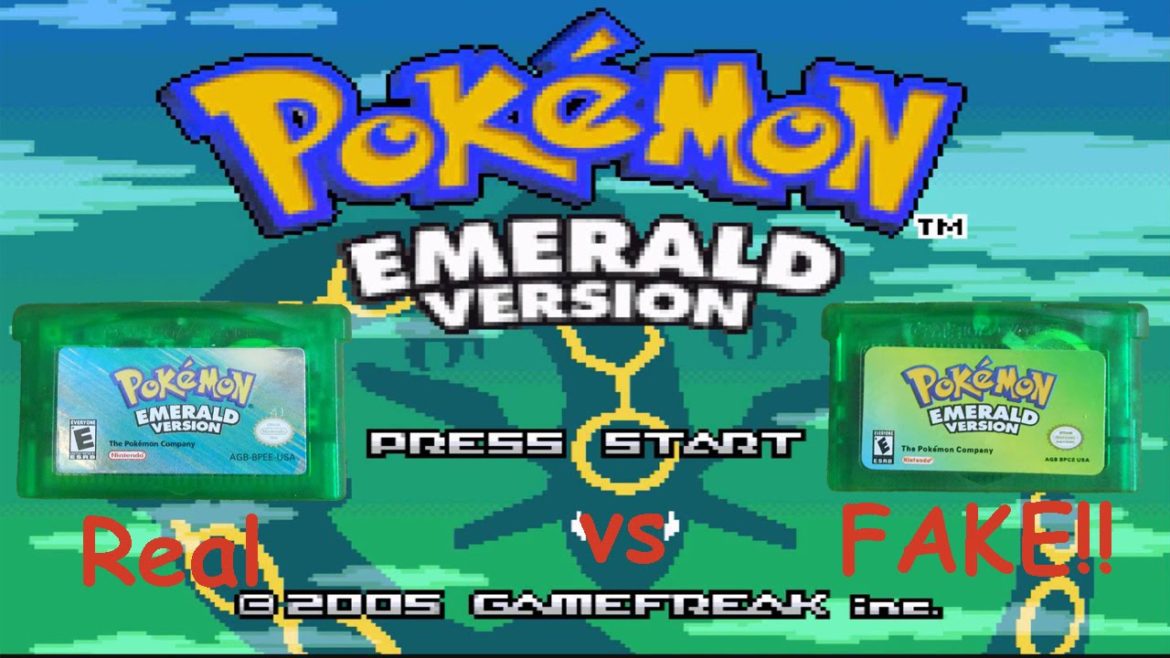 The GBA Role-playing games list kicks off with an installment of the Pokemon franchise. And OMG! Like who doesn't love Pokemon video games?
Pokemon Emerald is a mash-up of Pokemon Ruby and Pokemon Saphire. All three games are awesome games and worked together in terms of trading Pokemon. You can play Ruby and Sapphire and still enjoy Emerald.
In Pokemon Emerald, there are new mysteries to unlock as well as new Pokemon not available in the other two games. So, for a complete adventure, we suggest you play all three. It is one of the best games of all time!
Pokemon Fire Red/Leaf Green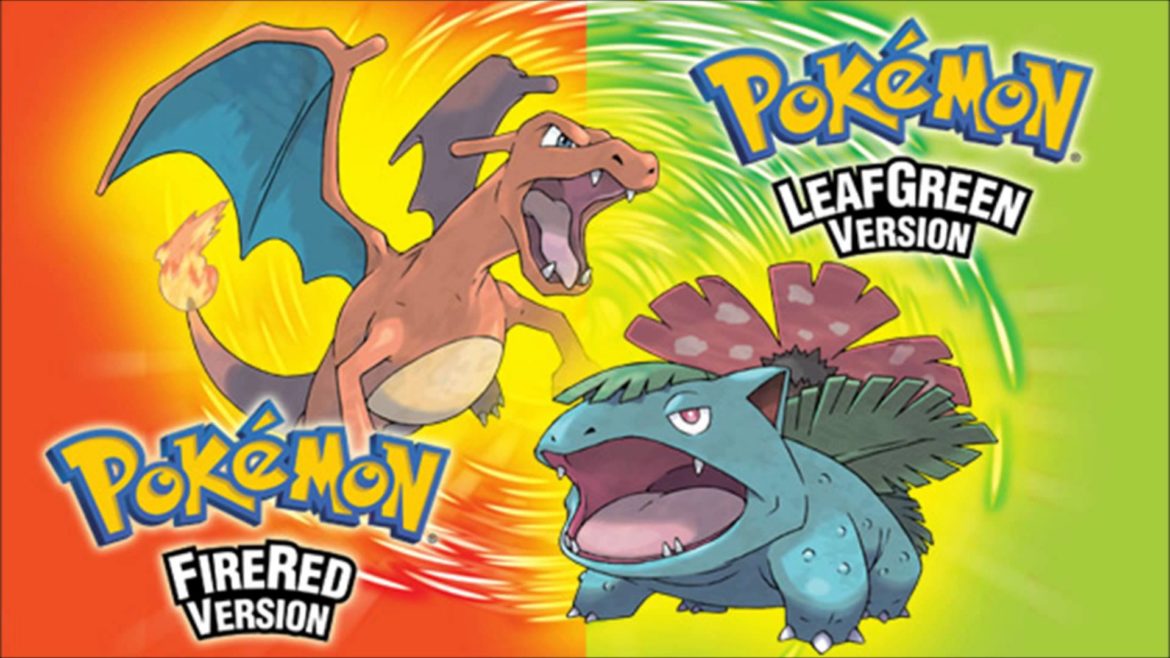 Oh, look! Another Pokemon game! Ok… you figured it out. I'm a huge fan! If you owned the original GameBoy then you probably played the Original Pokemon Green and Red.
Relive the Kanto region in these well-crafted remakes called Pokemon Fire Red and Pokemon Leaf Green. Once you beat the game, you can trade over 3rd generation Pokemon to add to your adventure. Although, these are a few of the only game in the series that fans did not like.
Breath of Fire II
Breath of Fire II is a role-playing video game developed and published by Capcom. The sequel to Breath of Fire, centering around a descendant of the Dragon Clan, Ryu. He has the ability to transform into a dragon, and together with his friends, must fight a powerful demon lord to save the world.
Boktai: The Sun Is in Your Hand
Boktai: The Sun Is in Your Hand has a built-in clock as well as a solar system. It's interesting because players have to charge their weapons with solar energy based on when its daytime in your region. After you charge the weapons, you can go ahead and slay some vampires.
But, beware, as the night draws close, enemies become tougher and tougher. Boktai is original and refreshing. The mechanics of the game gives an immersion experience that is similar to modern day games.
Beyblade: G-Revolution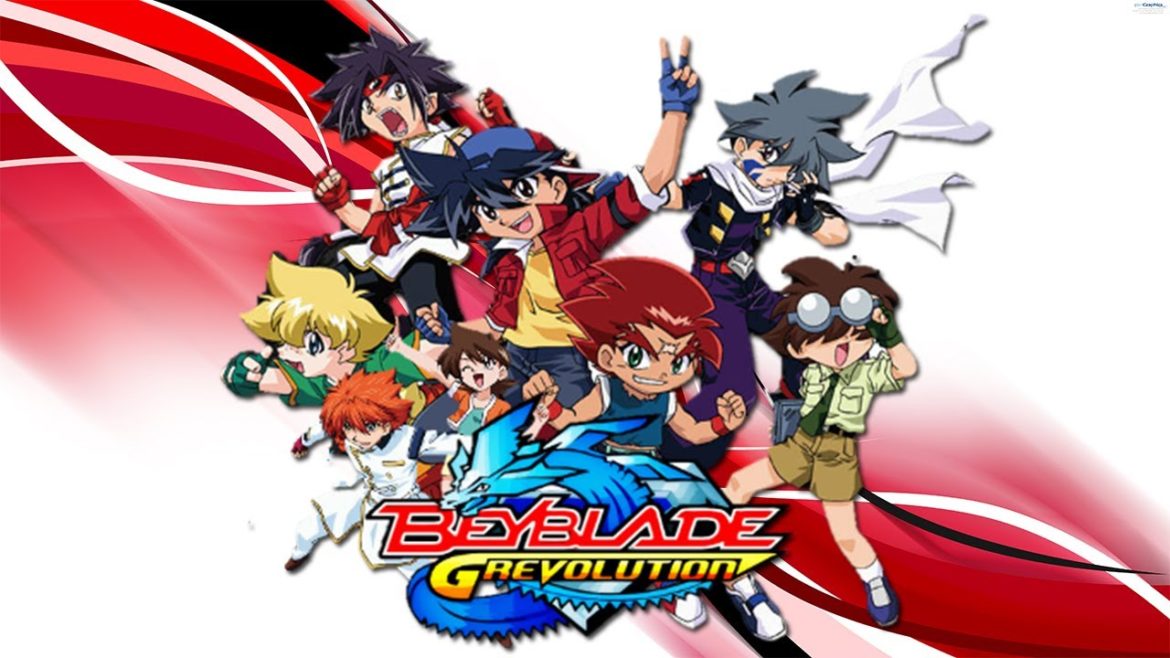 Beyblade is a brand name for a line of spinning top toys originally developed and manufactured by Takara Tomy, first released in 2000. It's also a TV Show/Anime/Manga. However, we're talking about Beyblade: G-Revolution, the action based RPG for GameBoy Advance.
Let your bey rip in classic battles. Even summon your bit beast if you master the art of the game. The Beyblade game follows the same storyline as the original anime. So, there's, even more, nostalgia there for die-hard fans of the franchise.
Dragon Ball: Advanced Adventure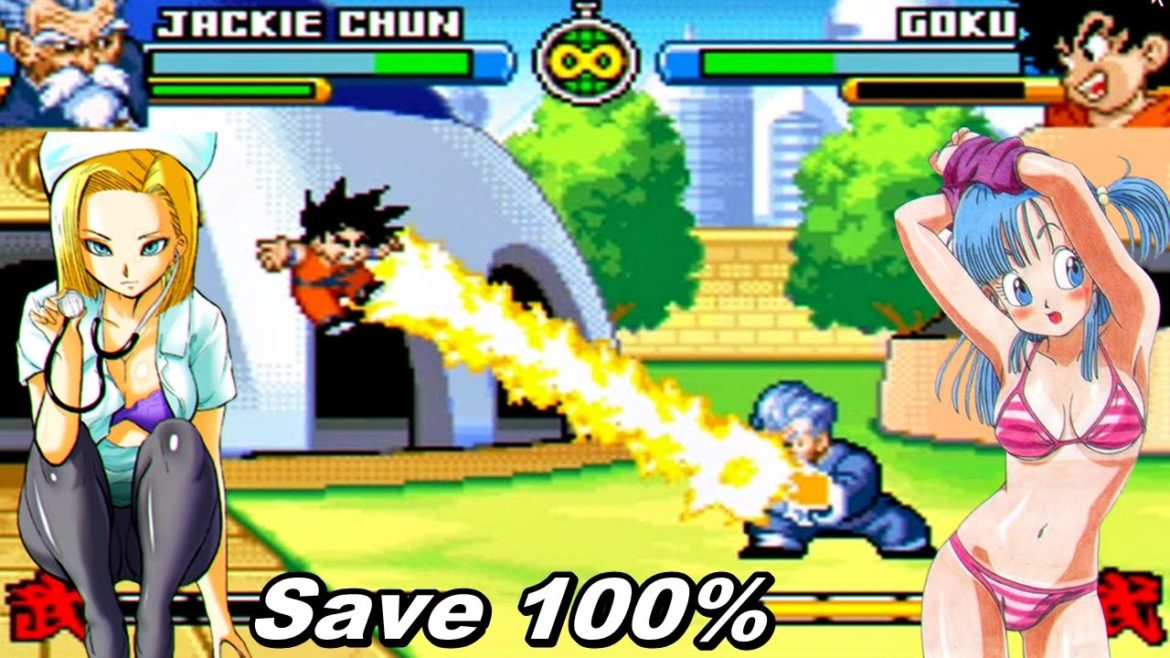 Dragon. Ball. Z. Need I say more? In Dragon Ball: Advanced Adventure, follow Goku and his comrades and defeat the evil forces that threaten life as known in DBZ. Play as up to 27 different characters throughout the story or take your battle skills to the next level in the one on one multiplayer mode.
Dragon Ball Z: Buu's Fury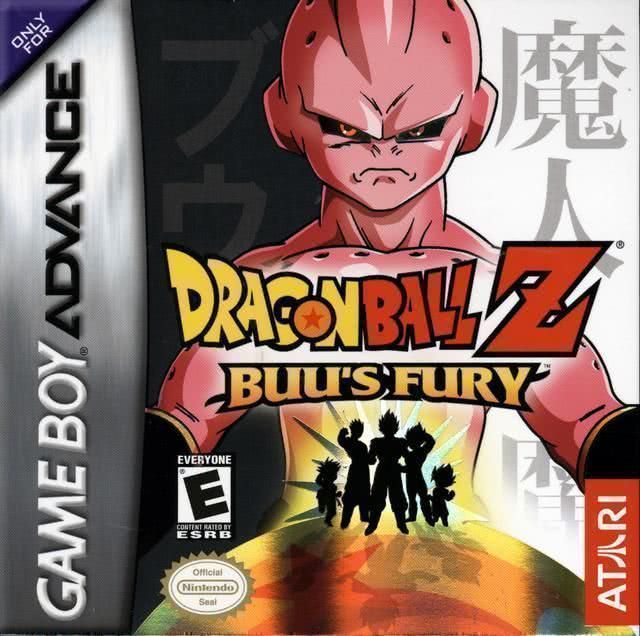 Dragon Ball Z is one of the greatest anime ever. And, the games are just as good. 
Buu's Fury is a great example of action roleplaying games during the Gameboy Advance era. You get to play with almost all of the characters from the Dragon Ball universe (from that time of course).
The controls are easy to master. The storyline captivates. Buu's Fury is just the perfect mix of action-adventure roleplaying games.
Final Fantasy I & II: Dawn of Souls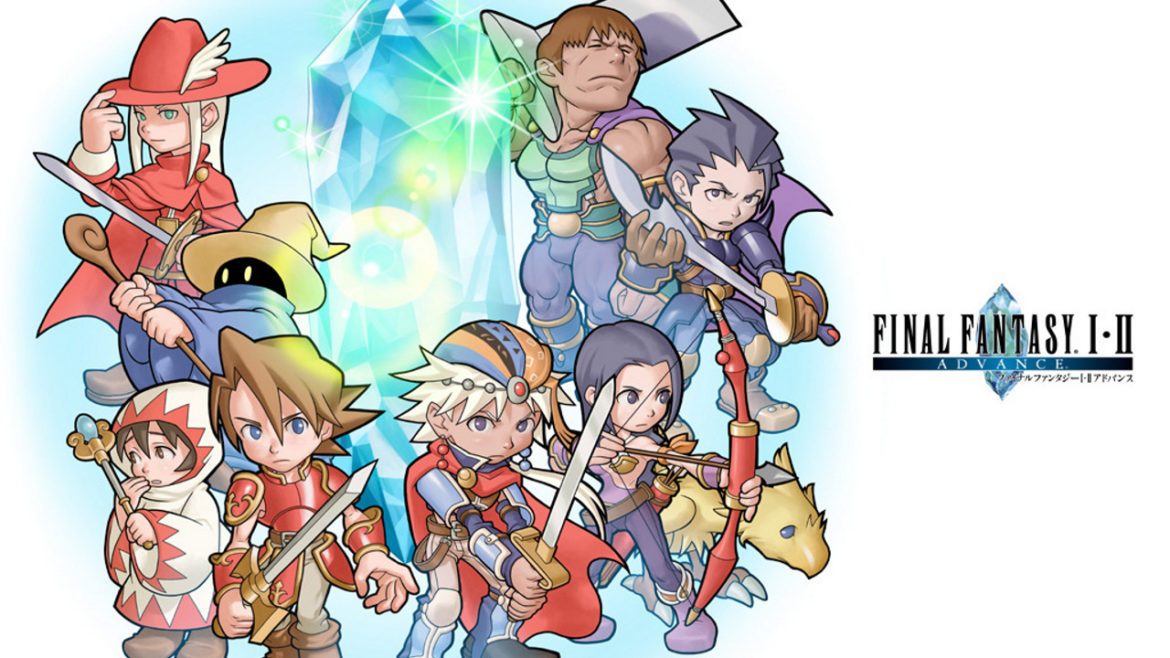 Did you enjoy performing link strikes in Final Fantasy XV for PS4? Well, here's a throwback that might entice you. Final Fantasy I & II: Dawn of Souls includes both the original Final Fantasy game and Final Fantasy II.
Basically, you get two good RPG games for the price of one. And, with unique combat styles to master and challenging gameplay, you won't be bored anytime soon.
Tactics Ogre: The Knight of Lodis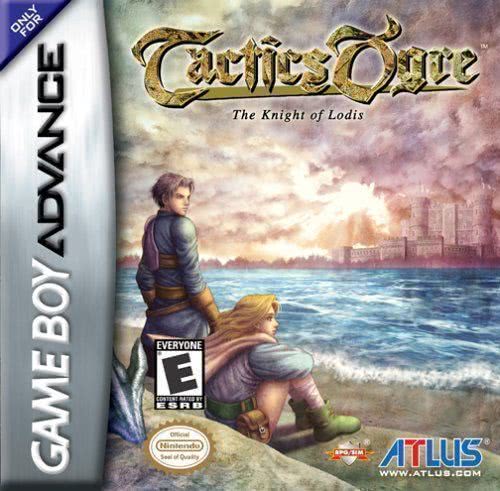 Tactics Ogre: The Knight of Lodis. The game is not purely an action RPG since it has elements from both WRPGs and JRPGs. Think of it as a mix between Final Fantasy and Elder Scrolls.
Castlevania: Aria of Sorrow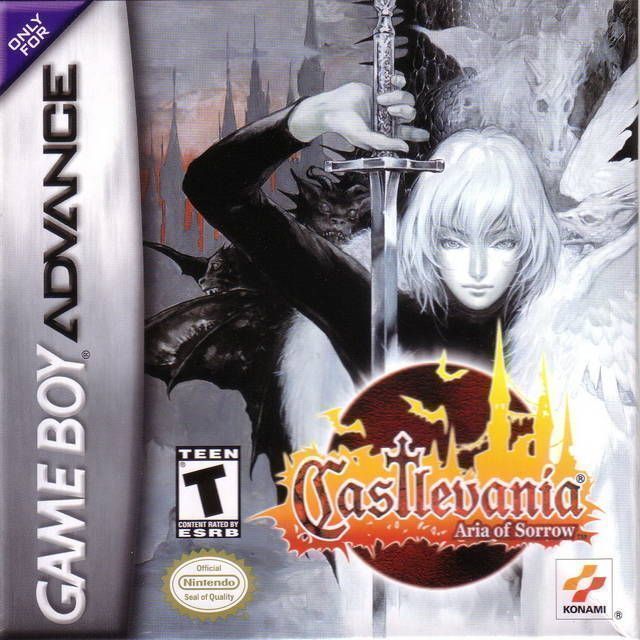 With a fun combat system, engaging storyline, and a colorful art design, this game makes it on the list Castlevania: Aria of Sorrow may not feel like other Castlevania games but it brings its own flair to the franchise.
Final Fantasy 6 Advance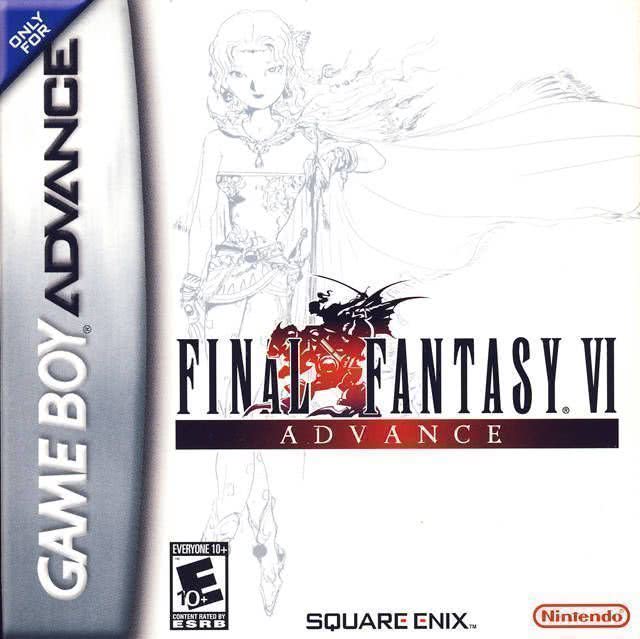 One of the best Final Fantasy games, Final Fantasy 6 Advance features rich characters, character development, and a clever storyline.
Golden Sun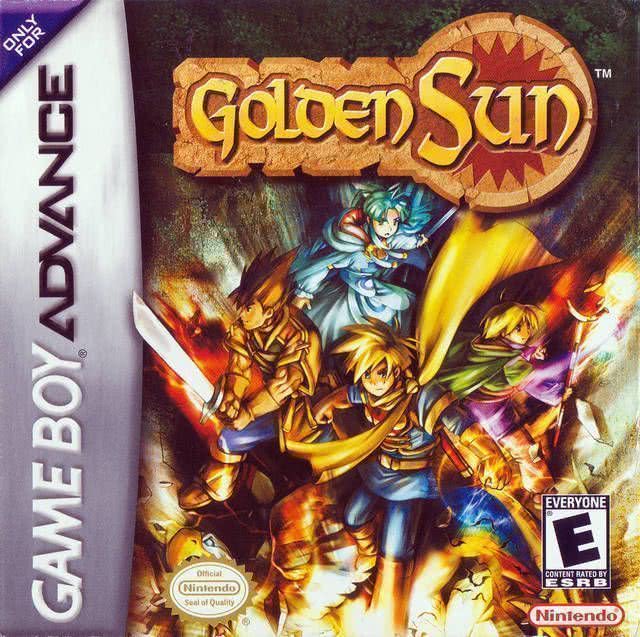 Golden Sun gets an honorable mention just by being one of the very first Gameboy Advance games that I played. It's a decent role playing game that's worth checking out.
Fire Emblem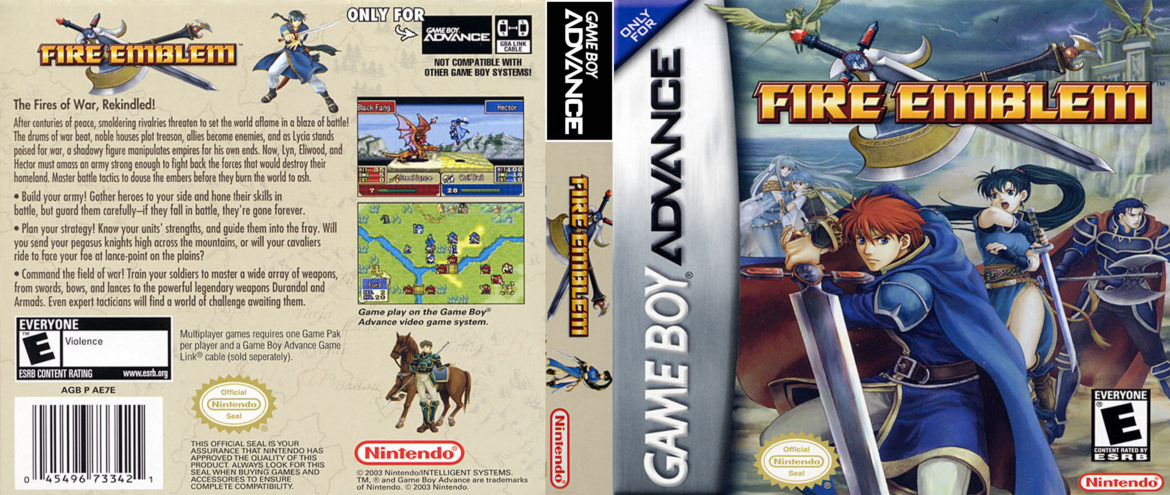 Do you like turn-based RPGs? How about grid based movement? Then, check out Fire Emblem. A game that challenges the mind and pushes you to make combat-like tactical decisions that could potentially shift the tides of battle in your favor. Create your team.
Master their unique abilities. Play through hours of strategizing and mastering your team skills. All in all, there's no want for improvement in this Fire Emblem game.
Harvest Moon: Friends of Mineral Town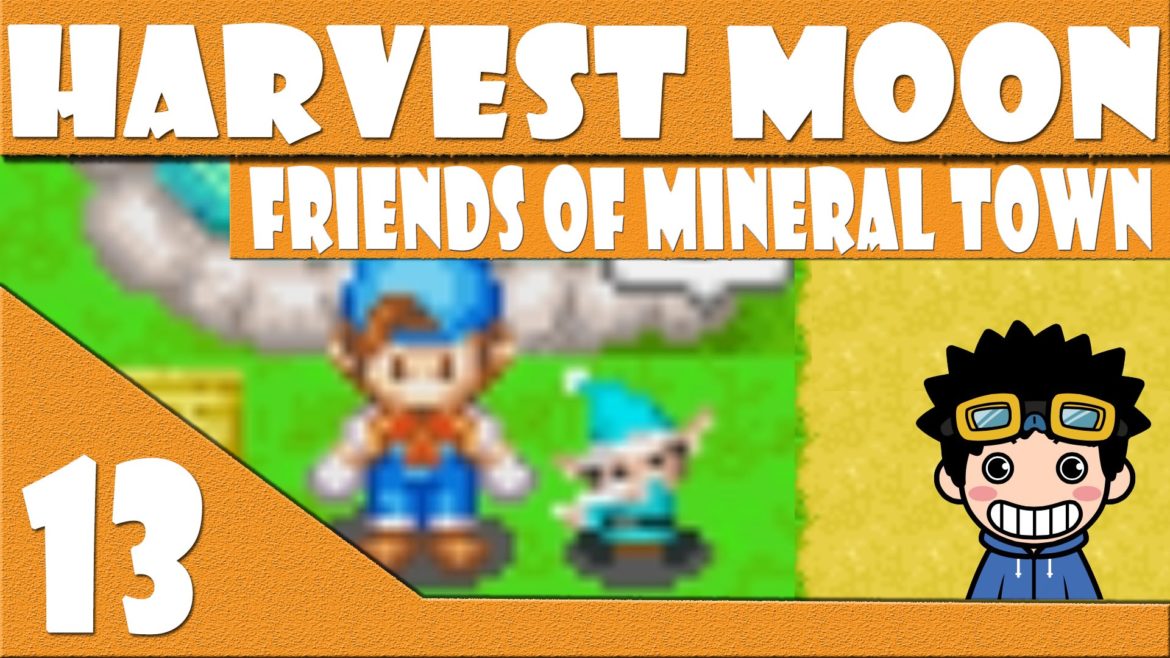 Head on over to Mineral Town and farm your way to glory. Harvest Moon: Friends of Mineral Town requires you to put your management skills to the test. Take care of livestock, crops, and poultry. Help out around the town. Make money. Improve your farm. Become the best farmer mineral town has ever seen.
Final Fantasy Tactics Advance
While not very much similar to the original PlayStation title, Final Fantasy Tactics Advance is still an enjoyable game. And, no list would be complete without Final Fantasy popping twice or ten times.
GBA Sports Based Games
Next, on our list of top Game Boy Advance games you never played, is the Sports category. From one of the top games on GBA, FIFA to Madden. Will your favorite sport make the cut?
To see this list with videos and gameplay, check out this article. After all, the greatest GBA games deserve the best videos to show you what you're getting into. Here's the list of top GBA sports based games.
FIFA 07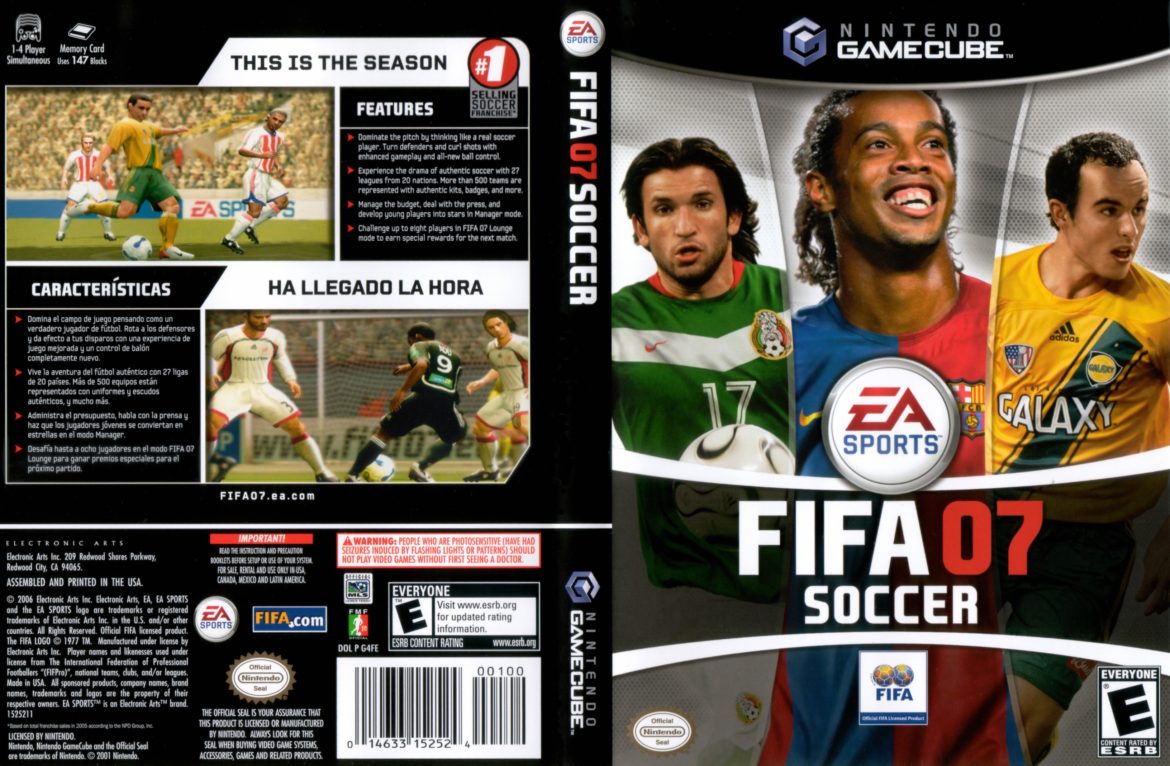 Well, we did mention FIFA before. And, it appears twice on this list. The first being the widely popular FIFA 07.
Test out the different leagues and player from all around the world. But, it might not be as enjoyable as playing it on another platform (for honesty sake).
FIFA World Cup Germany 2006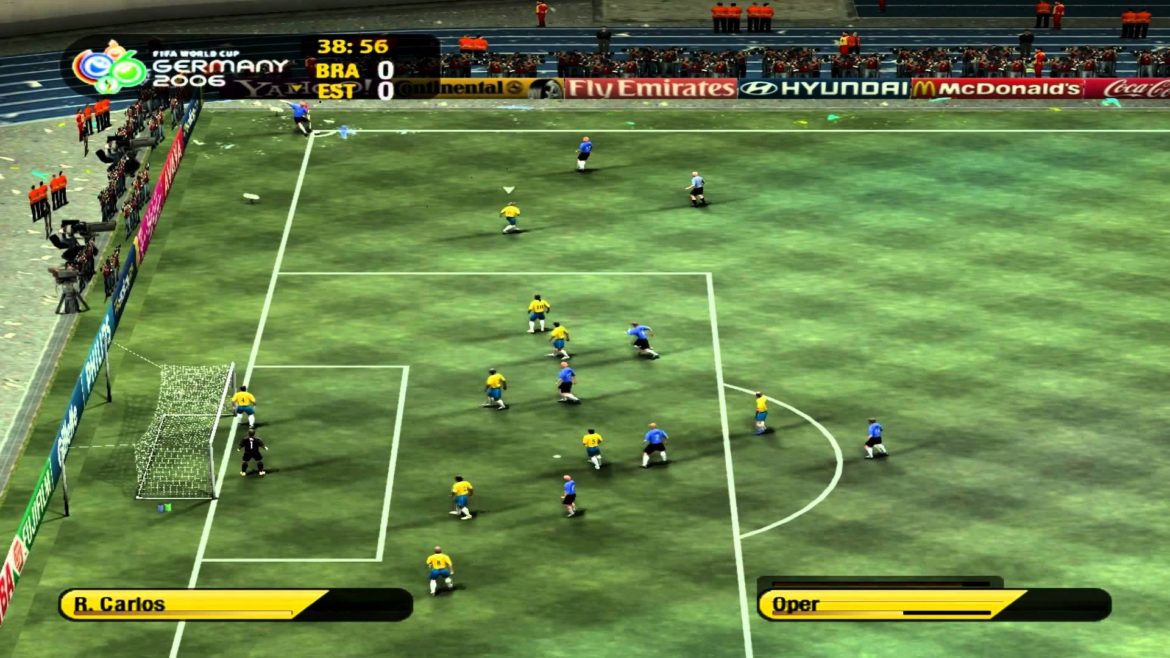 Relive the World Cup in Germany with this GBA game. Did anyone remember Shakira's epic performance? I sure do. FIFA World Cup Germany 2006 brings back memories.
Play as any team that took part in the '06 world cup and alongside your favorite players. It is more or less basic stuff. After all, it is GBA. Looks like the sports category isn't feeling the love here :(
Tony Hawk's Pro Skater 2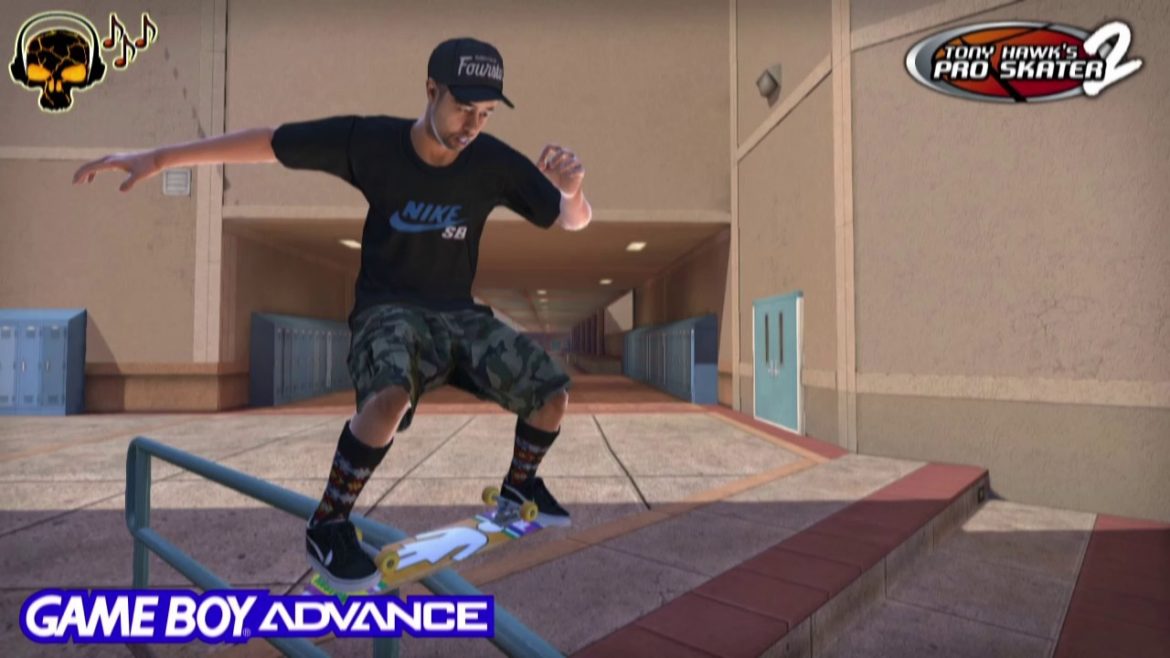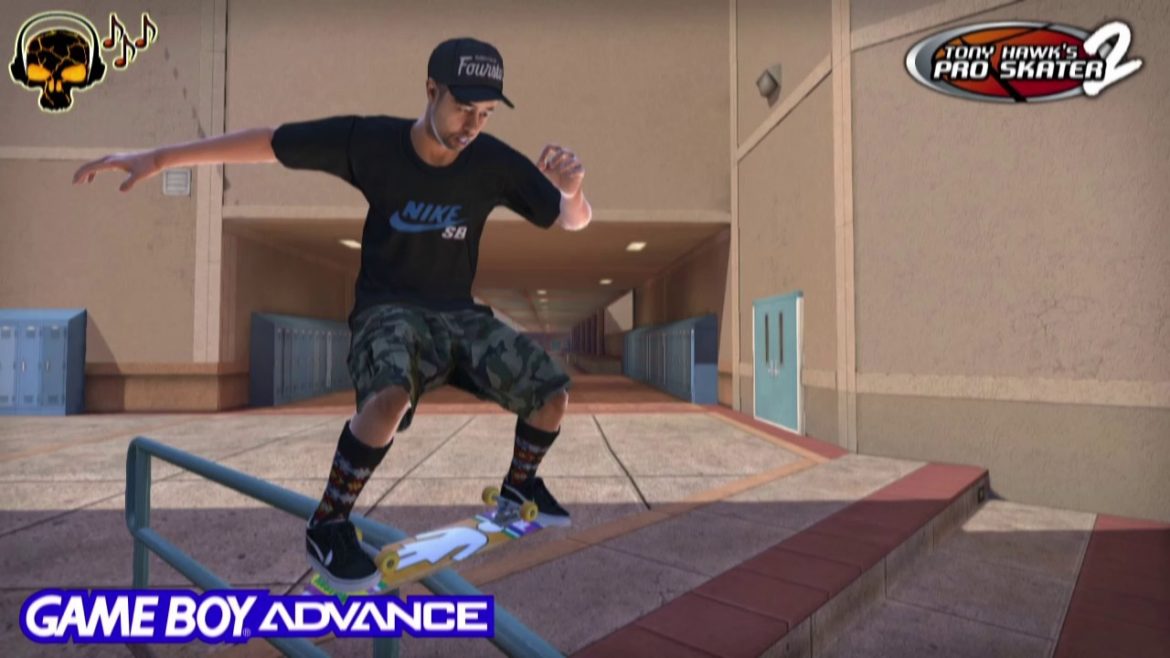 Skating fan? I'm not. But, I know who Tony Hawk is. He's a pro skater. Would I have known that without searching through stores looking for GameBoy Advance games? Nope… Tony Hawk's Pro Skater 2 allows you to pull off stunts and tricks as you smash buttons to get the best score. If you're a skater, show off your skills. If not, skip this one.
Madden NFL 07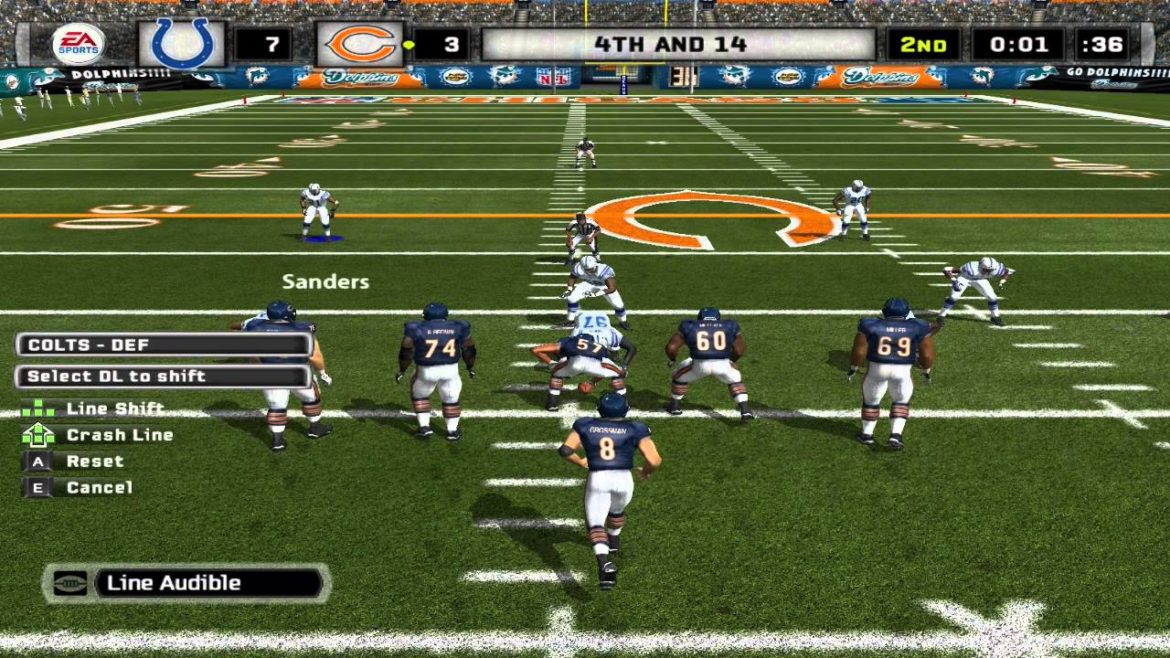 And, we're fishing. Fishing for titles to add to this list. But, if you're into American Football, for real, then here's one for you. Madden NFL O7. Very good player control, fun to play, good graphics. Well worth the now $10 or less for the game!
Mario Kart: Super Circuit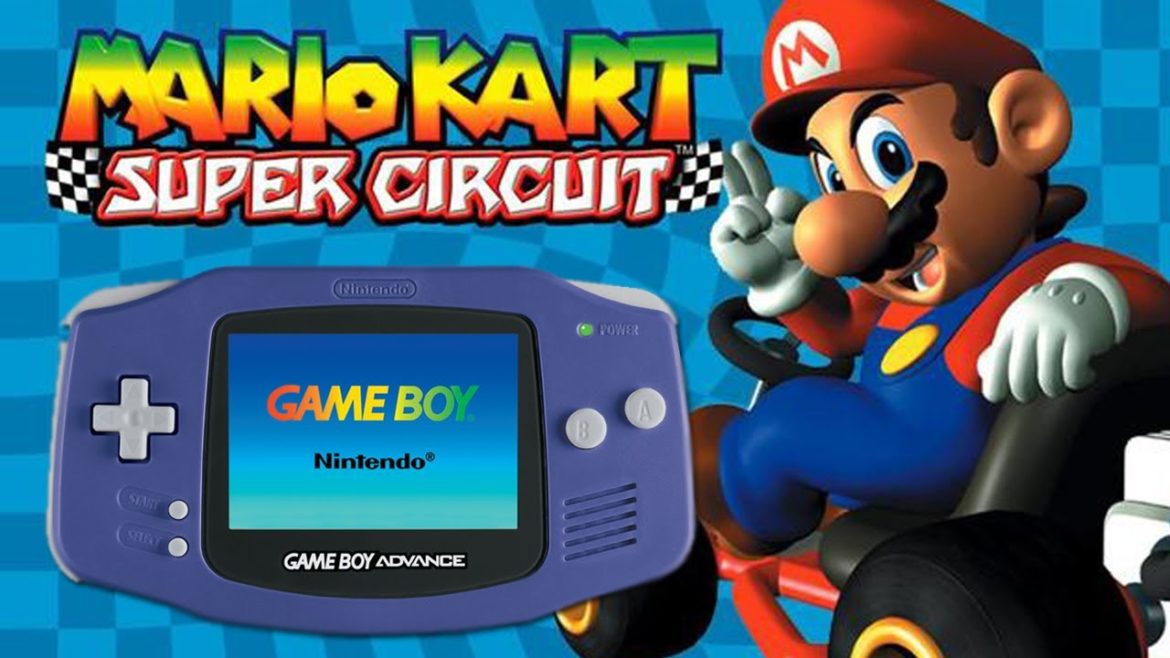 What will we do without Mario? Mario Kart: Super Circuit speeds onto the list with several tracks and characters from which to choose.
Throw shells, bananas or strike with the wrath of lightning. Do whatever you have to and win the race before someone else does.
Mat Hoffman's Pro BMX 2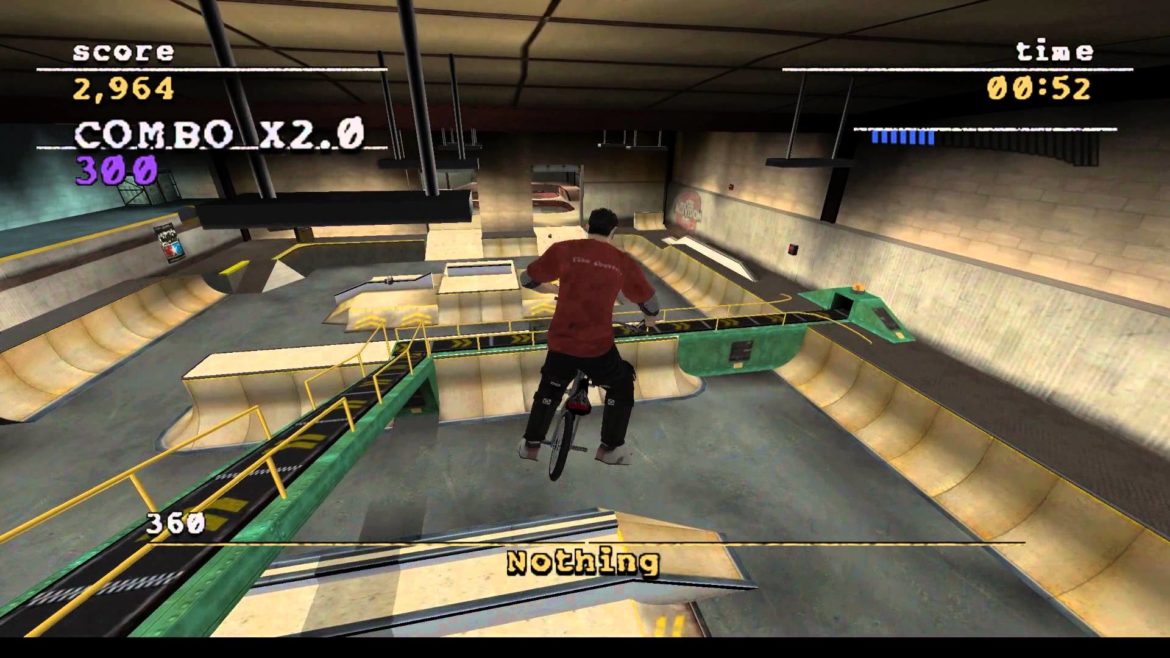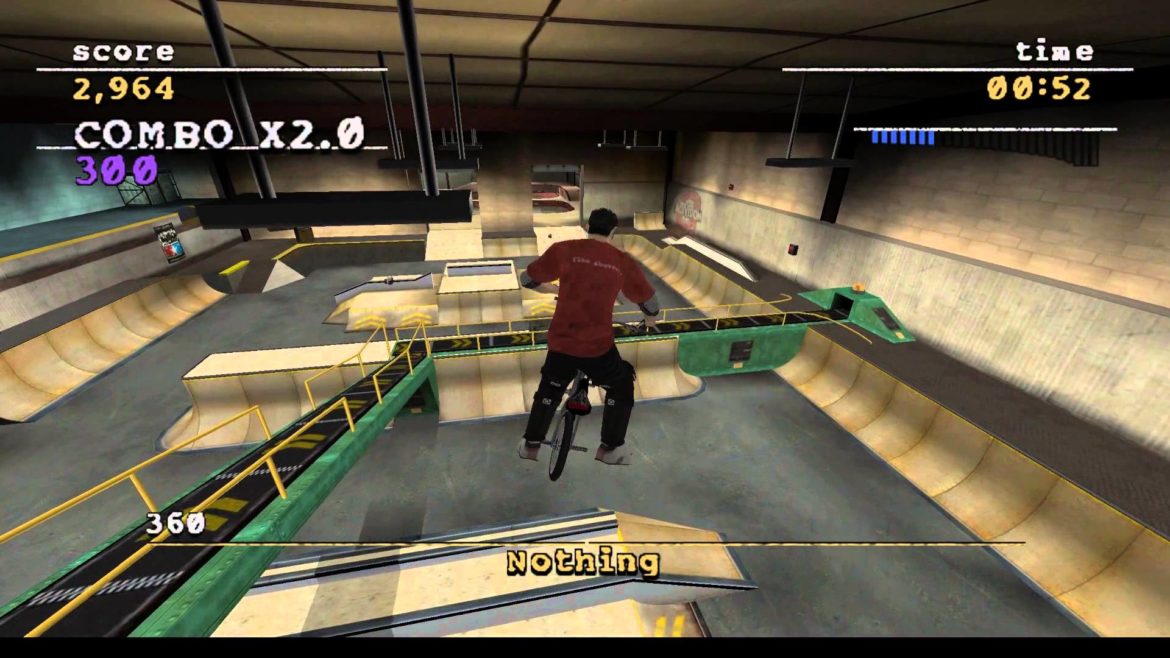 Here's one for all you bikers. Mat Hoffman's Pro BMX 2. Relive the life of an exciting biker with this GBA game. It is, for the most part, one of the few biking games left.
Ride as world champion Mat Hoffman or 9 other pros — their moves and special tricks are all yours. Race and jump your way through 8 enormous game environments, each with its own multi-tier objectives.
GBA Platformer Game
A platform game (or platformer) is a type of video game and a subgenre of an action game. It involves guiding a player character or avatar to jump between suspended platforms and/or over obstacles to traverse their environment.
 Here are the top GBA games in the platformer genre. Also, be sure to check out the dedicated post here for videos and other information on these GameBoy Advance games.
Batman: Rise of Sin Tzu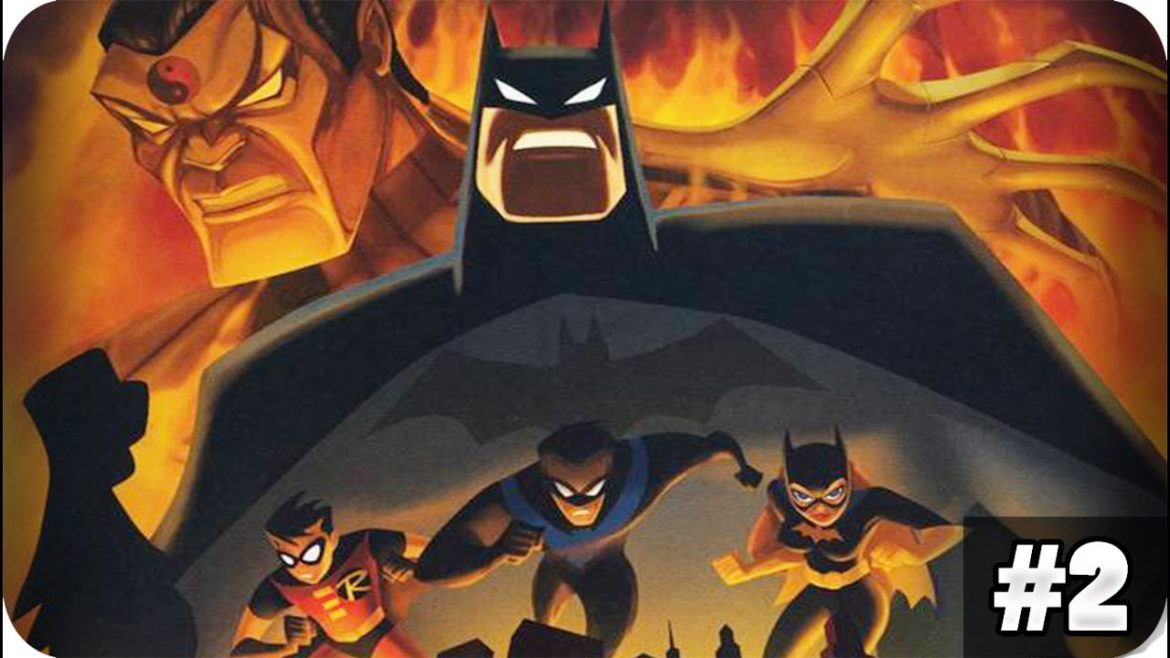 Take Batman on an adventure in Batman: Rise of Sin Tzu. Defeat the bad guys, Bane, Clayface and Scarecrow – each making their first-ever video game appearance – and the formidable Sin Tzu.
With over 35 combos to master, you're sure to have your hands full defending Gotham from the evil doer's plans. Explore the Gotham City Docks, Crime Alley, Arkham Asylum and more places while playing as Batman.
Super Mario Bros.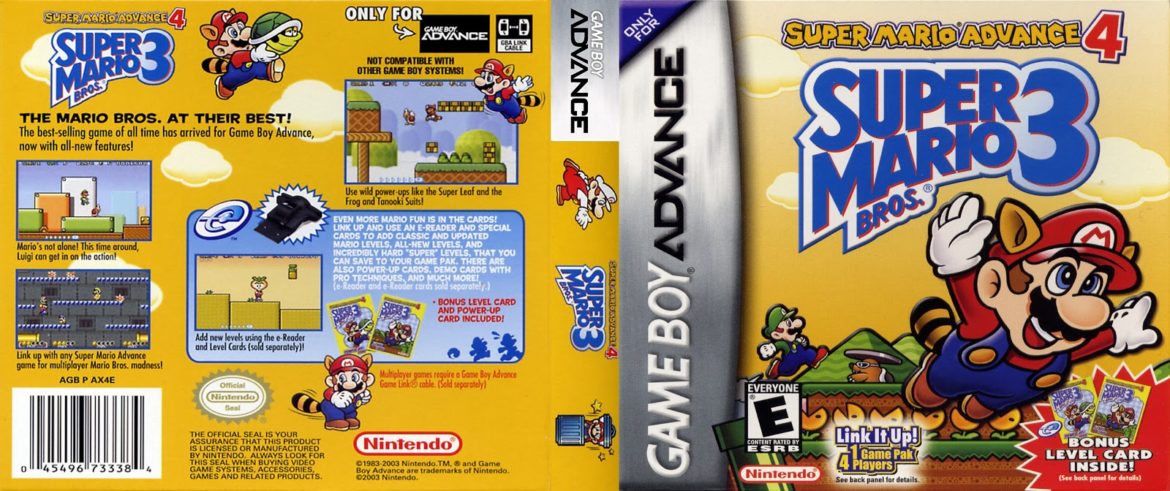 Finally! A classic Mario game.  Super Mario Bros. Pursue Bowser alongside your brother Luigi in an attempt to save Prince Peach! However, it isn't as easy as it seems.
There are 8 castles, and, with each new castle, the obstacles become more difficult to overcome. Any game in the series is good for you to try.
Super Mario Advance 4
A more modernized version of Super Mario Bros. is Super Mario Advance 4. Modern circa 2005 -2008. Test out new abilities, unlockable areas and more levels than previous Mario games.
In this edition, Mario can even glide through the air. H0w? Well, you'll have to play the game to find out. Or, you can cheat and watch the video on our other post -_-.
Sonic Advance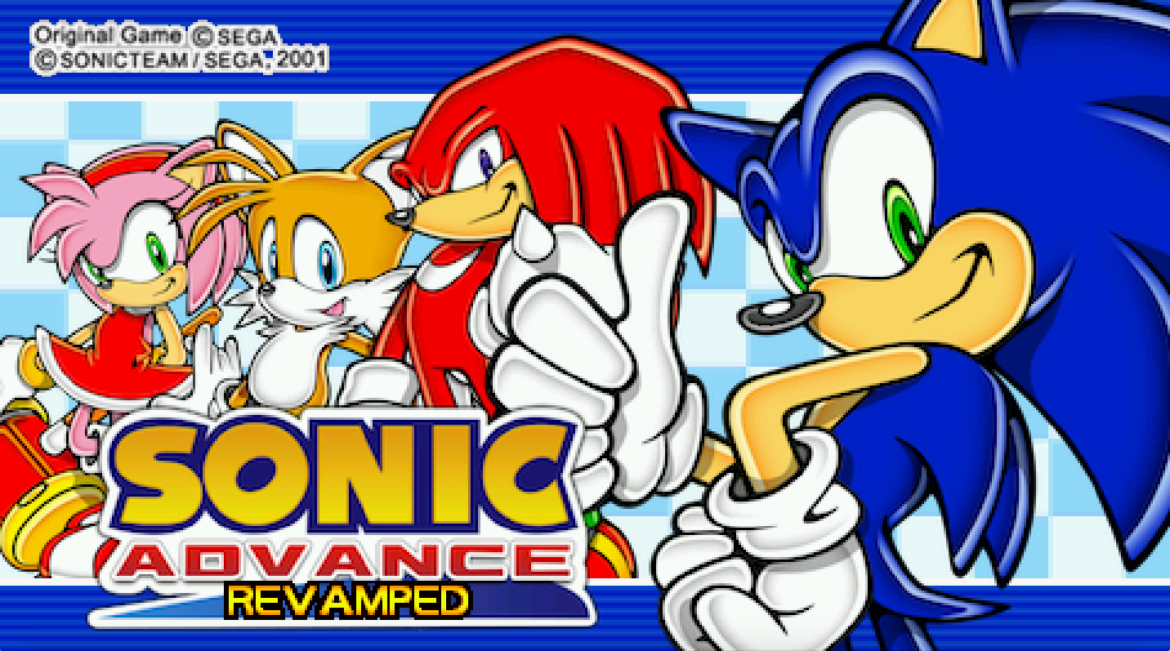 Sonic the Hedgehog made his debut in this jam-packed adventure. Sonic Advance follows Sonic, Tails, Knuckles, and Amy.
Each of these characters offers a different gameplay. However, no matter their difference in abilities, their one objective is to defeat Dr.Eggman.
Super Donkey Kong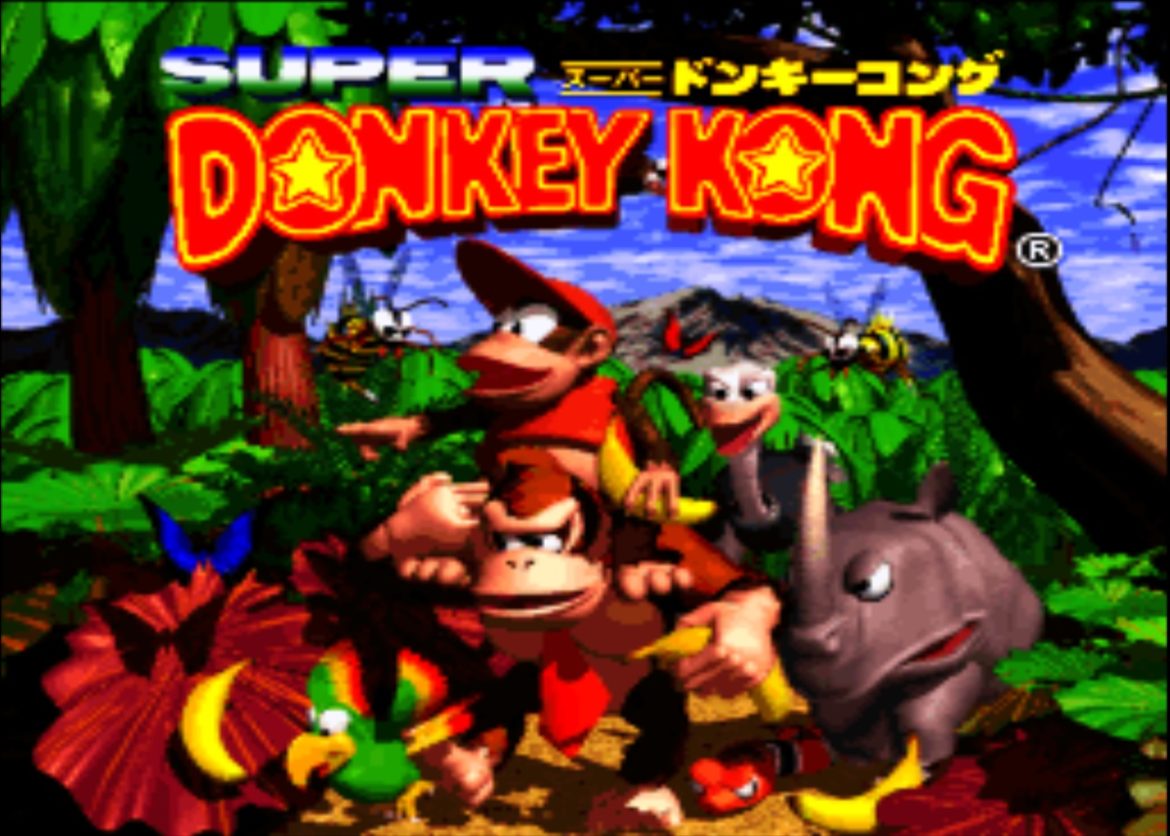 Super Donkey Kong is a personal favorite. Dash through the jungle as Diddy or Donkey Kong and bash, smash and crash into enemies.
Why? Let's just say some bananas went missing and there are forty levels of fun to go through before our heroes find their stash of bananas.
Super Mario World: Super Mario Advance 2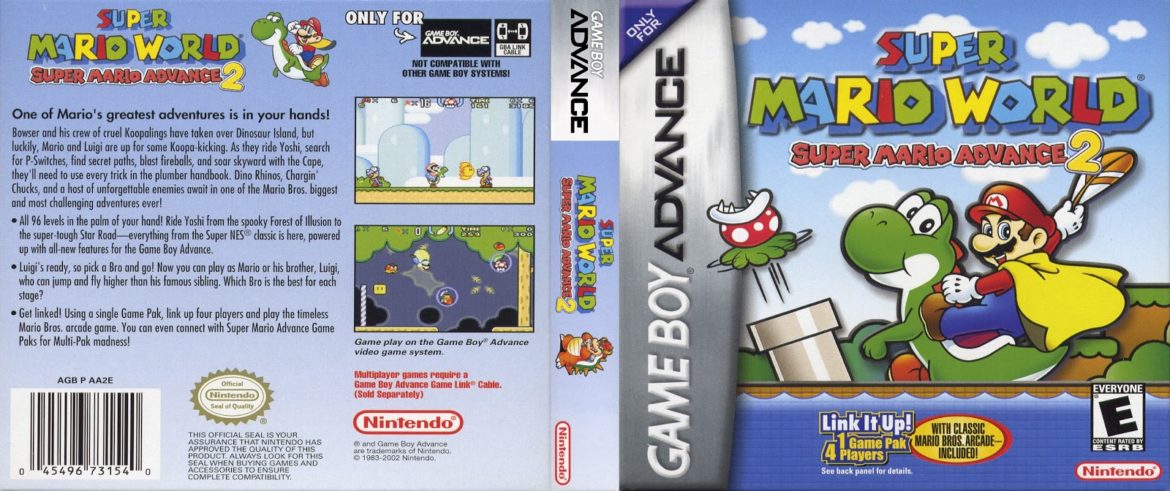 Say hello to Yoshi in Super Mario World: Super Mario Advance 2. For some reason, Mario travels to the land of the dinosaurs and teams up with Yoshi to defeat the evil that threatens Dino Land.
Fight your way through over ten levels of fun and difficult challenges to help Yoshi protect his home and everyone living there. Did I mention that you can fly in this one as well? Yep!
Disney's Aladdin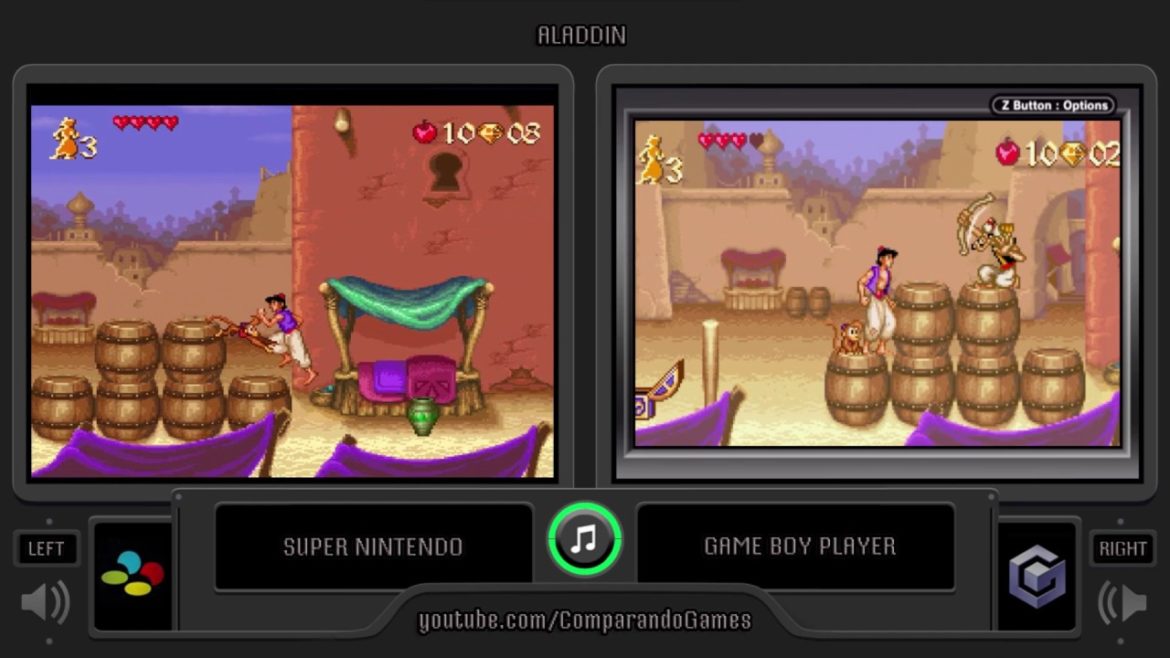 Follow Alladin through the skies and on the ground as he and his pals battle against time to defeat the evil wizard Jaffar in Disney's Alladin for GameBoy Advance. But, all this is easier said than done.
Jaffar has his minions and they stop at nothing when it comes to preventing Alladin from saving the Kingdom and reuniting with the lovely Princess Jasmine.
Mario vs Donkey Kong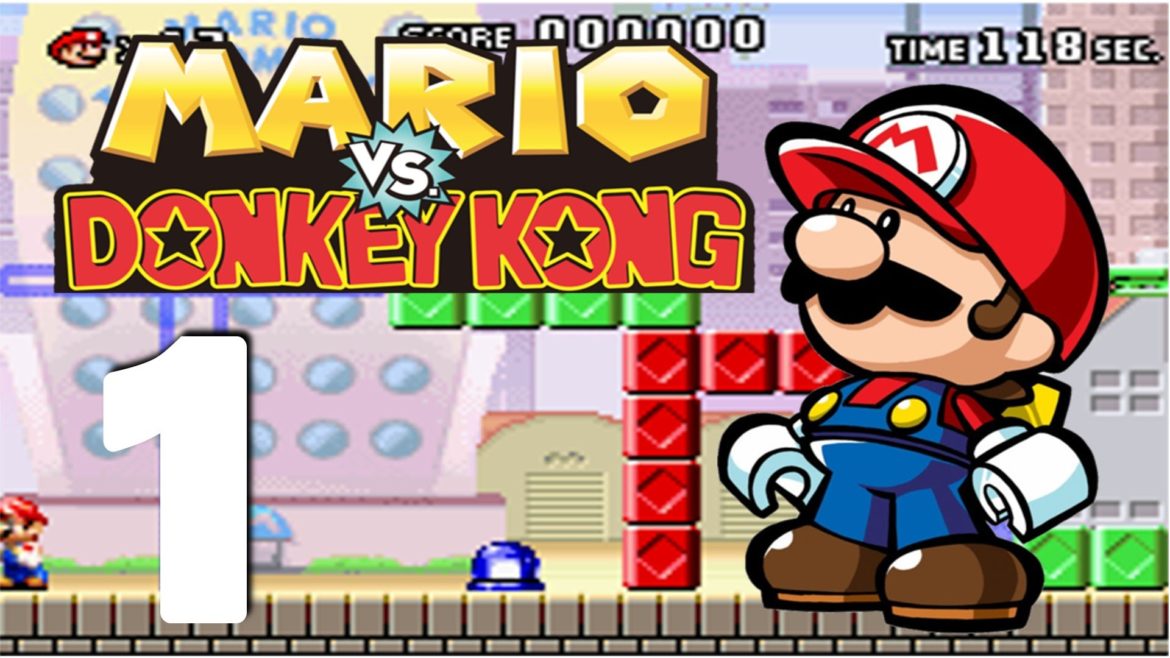 Who would have known that these two would face off against each other? In Mario Vs Donkey Kong, Kong apparently goes the bad guy route and it's up to Mario to stop him.
Solve puzzles, maneuver your way through several traps all to get back Mario's prized possessions. You'd never guess what they are, but, to each his own. Will you help Mario?
GBA Puzzle Games
Do you like solving puzzles? Then, how about checking out these top GameBoy Advance puzzle games? You might even be surprised by some of them. It is our last category after all.
 Furthermore, you may check out our dedicated page for video and more information about each of these GBA puzzle games here. Now, here's our favorite picks.
Dr.Mario
Dr. Dr. where are you? Help Mario destroy viruses and bacteria using your skills. What skills? Your matching skills. To destroy the bacteria and viruses, you must match pills of the same color to cause a chain reaction.
Get the right matches and bam! The explosion vanquishes the evil does. I mean deadly virus and bacteria. Almost forgot that this is not the typical Super Mario game. Buy Dr. Mario on Amazon.
ChuChu Rocket!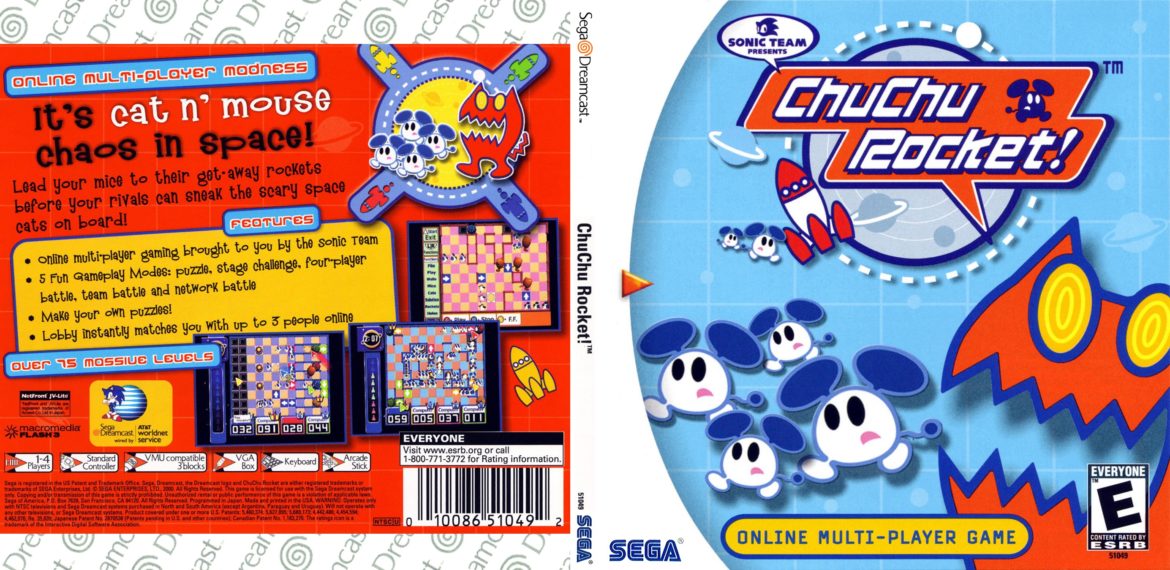 ChuChu Rocket! is sort of like PacMan. Only, you help ChuChus get to their rocket safely while avoiding deadly KapuKapus.
 If the KapuKapus capture the rocket then it's over for the ChuChus! So, use your wit and outsmart them to prevent a massacre.
Super Puzzle Fighter II Turbo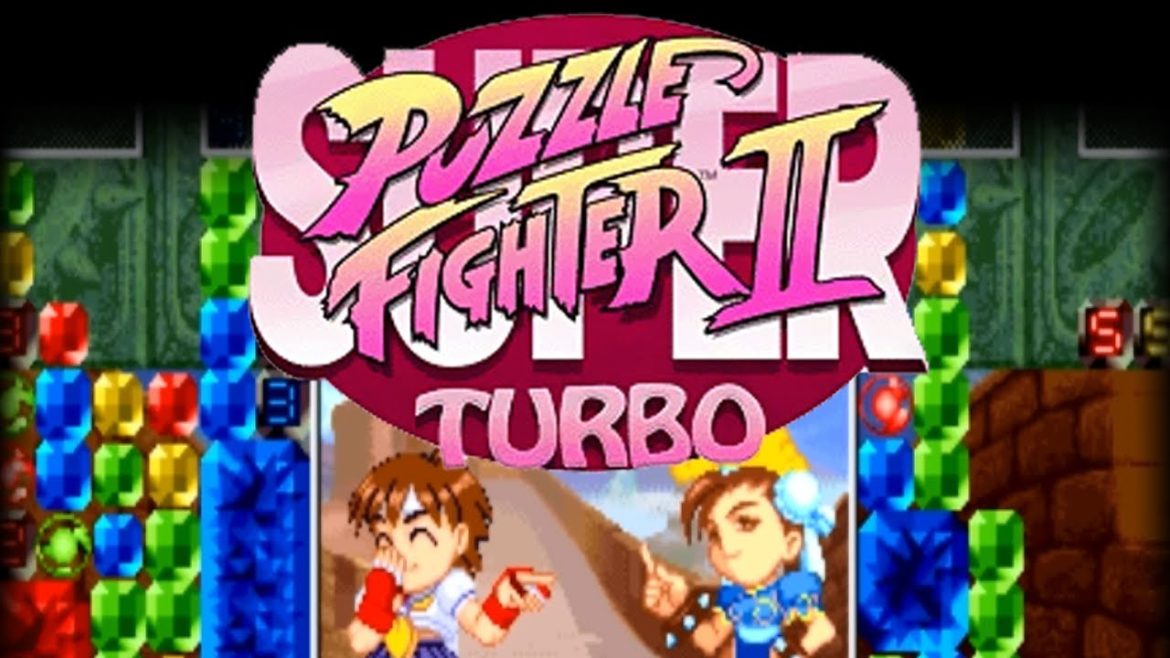 If you're a Street Fighter fanatic then you may find this game entertaining. Pit your favorite Street Fighter character against another in a race against time to collect all the gems in this fast-paced puzzle game.
Complete gem combos to thwart your enemy's progress and perform super moves to damage the enemy's health before the same happens to you. Super Puzzle Fighter II Turbo is available on Amazon.
Scrabble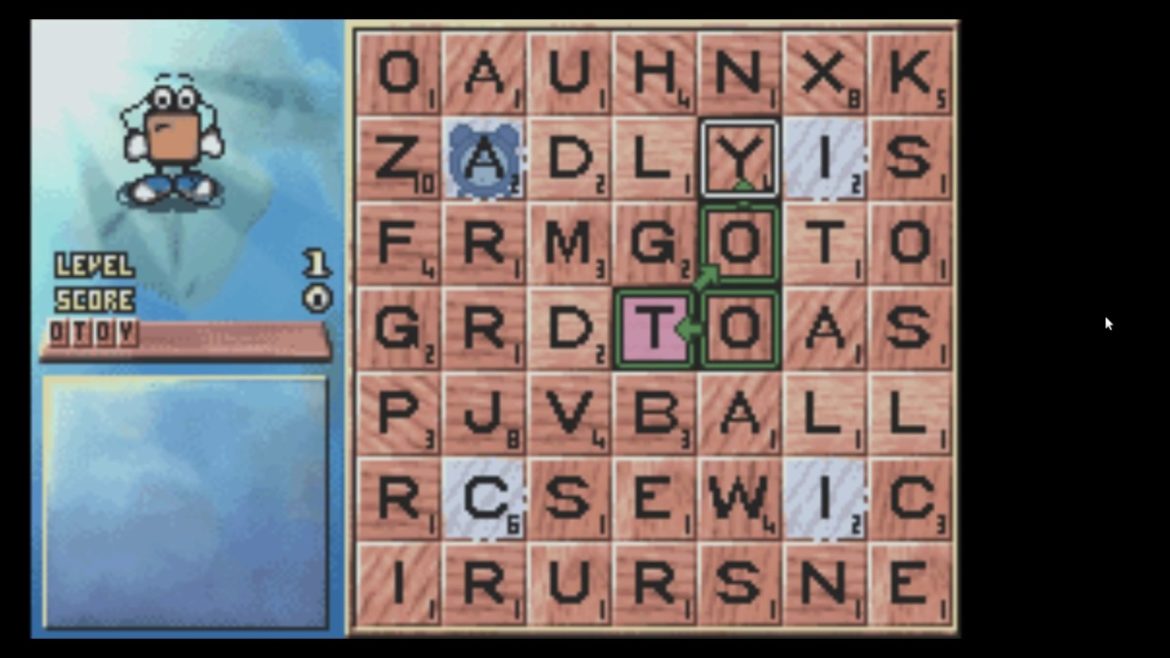 Everyone's favorite letter matching puzzle game is available for GBA. In Scrabble for GBA, you do the same as the original board game.
Use the letters in your possession to come up with new words and boost your score by coming up with the best words. The better the word, the higher your score.
Super Puzzle Bobble Advance
This fast-paced gem-matching puzzle game for GameBoy Advance is sure to keep you occupied for a long time. Super Puzzle Bobble Advance sees you making matches of three of the same colored gems. Much like Super Puzzle Fighter II Turbo, the faster you make connections, the quicker you take down your opponent.
Puyo Pop Fever
Another match 3 puzzle game, Puyo Pop Fever sees you popping puyos. The more puyos you pop the higher your score. Also, there's a multiplayer and story mode.
In, multiplayer you go head to head with your friends. And, in story mode, you get to challenge different enemies and unlock new modes as you go along.
Check out these lists:
Thanks for reading Best GBA Games: Top Game Boy Advance Games You Never Played here on ORDUH! Be sure to share the list with your friends.