You can control your HomePod using your voice or the touch interface at the top of the device. However, if you want, you can also control your HomePod's audio with an iPhone or iPad.
HomePod: How To Control Audio With iPhone/iPad
We first have to open the Control Center. Swipe down from the top right corner on iPhone X and up, or iPads running iOS 12. On iPhone 8/8 Plus and earlier or iPads running iOS 11 and earlier, swipe up from the bottom.
3D Touch or tap and hold the audio block.
Scroll down until you see your HomePod. Tap on it.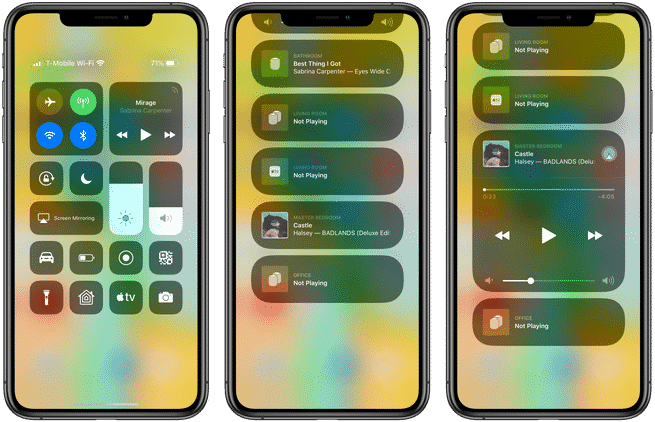 Once complete, you can play/pause, skip, and control the volume on your HomePod with your iPhone or iPad. Likewise, you can play songs via the Music app and they will play on the HomePod.

For more help on all things Apple, check out our articles here and here. Or, read some of the following: