You can easily customize the home screen on your iPhone or iPad. For example, if you want to make a new folder, press and hold (long press) on an app until it wiggles, then drag it on top of another one. Another thing that you can do is rename a folder.
iOS: How To Rename Folders
Tap and hold (long press) on the folder you want to rename.
Once it wiggles, tap the folder again.
Tap the folder field to rename and tap done on the keyboard.
On iPhone X and later, tap outside of the folder and then tap Done.
One iPhone and iPad models with a Home button, tap it to confirm the change.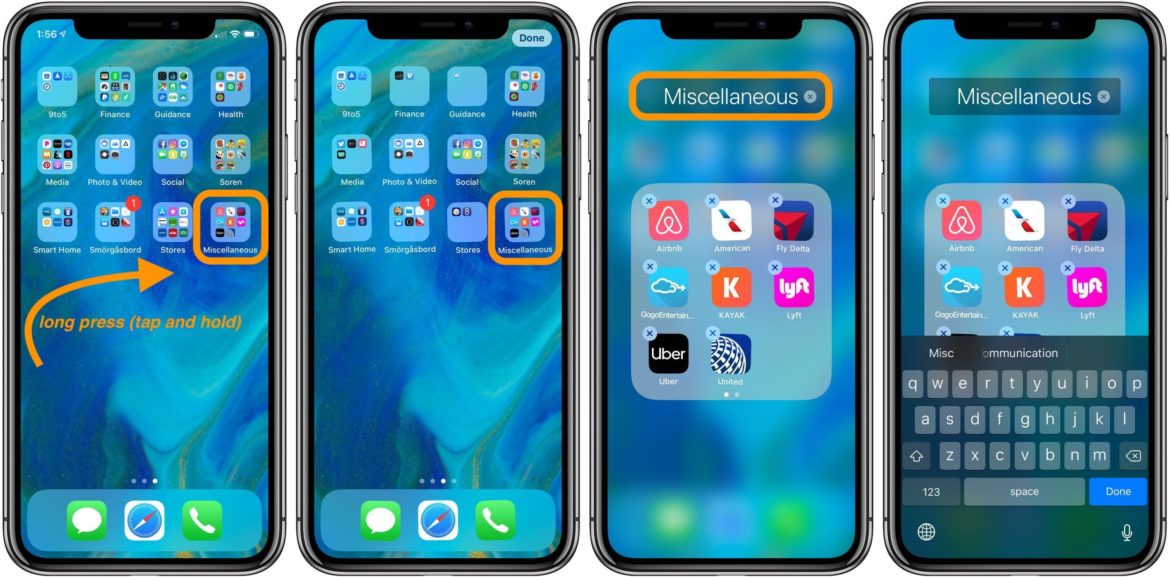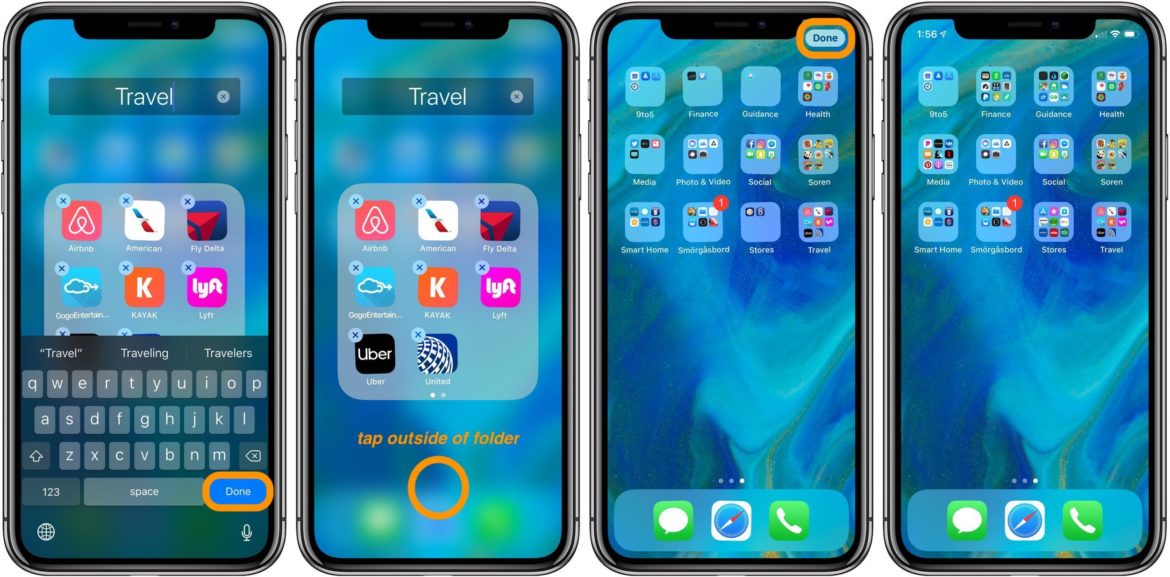 For more help on all things Apple, check out our articles here and here. Or, read some of the following: