Apple made it possible to download your personal data as per GDPR requirements in Europe. The same feature is also available for the United States, Canada, and several other countries. All a user needs to do is head over to Apple's Data and Privacy website.
This means that you can download your Apple ID info, App Store activity, AppleCare history to data stored in iCloud like photos and documents. A welcomed feature for anyone concerned about their privacy.
The complete set of self-service data and privacy tools is currently available to customers in the United States, the European Union, Australia, Canada, Iceland, Liechtenstein, New Zealand, Norway, and Switzerland.

Apple – October, 17th 2018

How To Request Your Personal Data From Apple
Go to Apple's Data and Privacy log in page.
Log in with the Apple ID for which you want to download data.
Under Get a copy of your data, click Get Started.
Choose the data you need, and the maximum file size, then click Complete Request.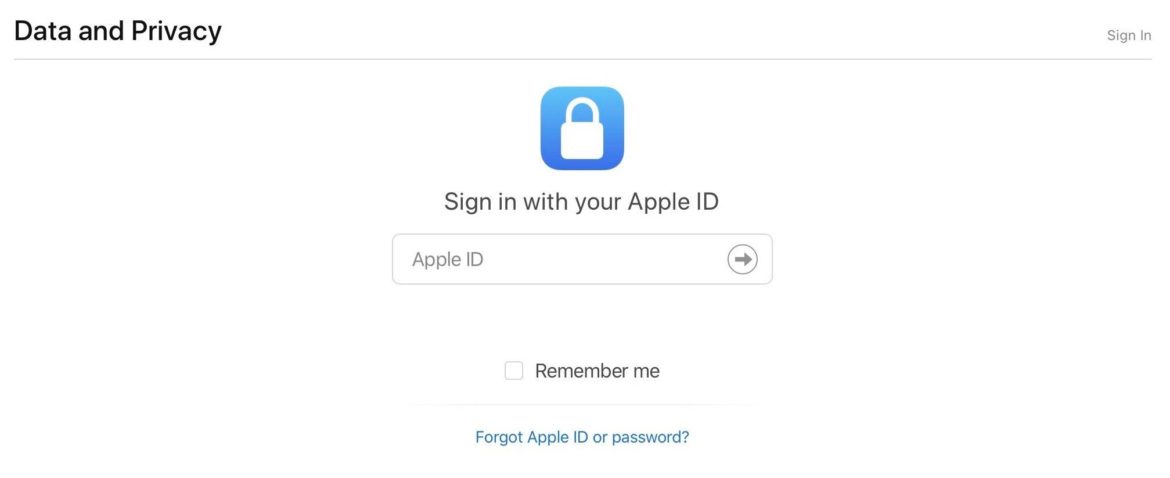 Upon logging into the website, you get the options to request your personal data, correct incorrect data, and deactivate or delete your account. To get started, choose Get Started to request your information (it's under Get a copy of your data).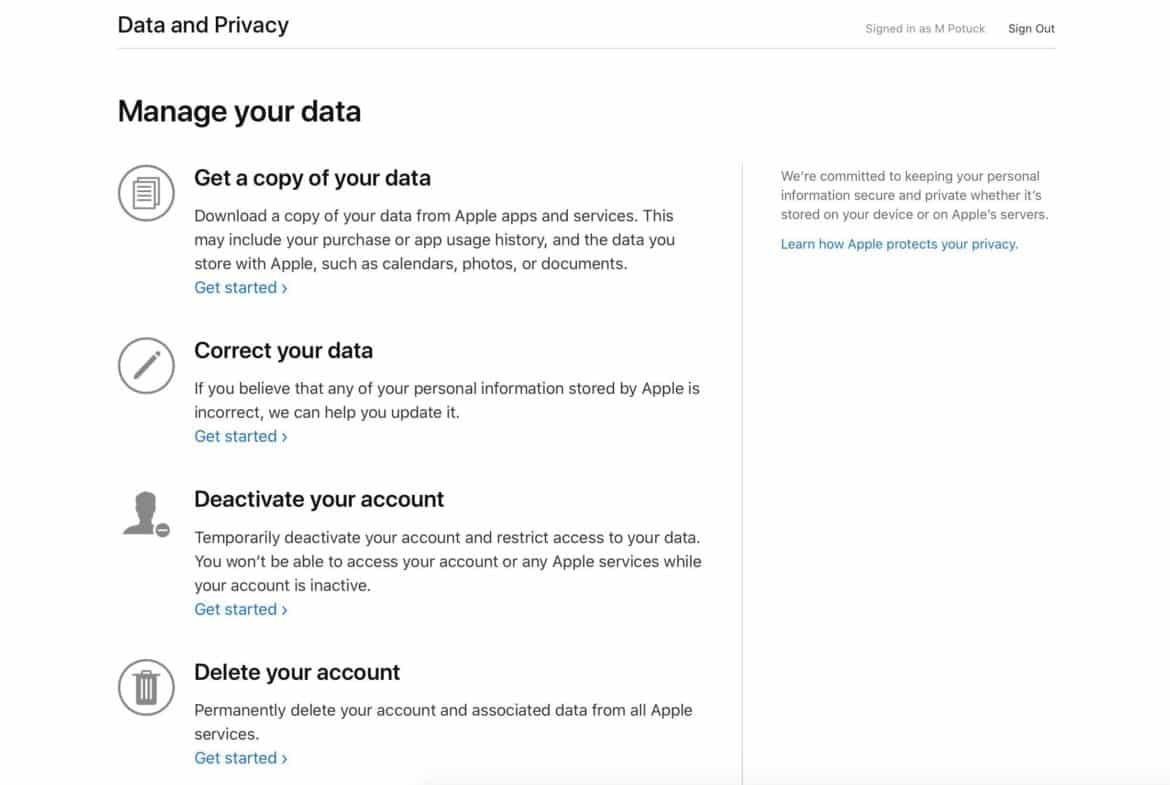 Once you select "Get a copy of your data", you then get the choice of selecting which data you want to download. However, you can choose to "Select all" download all of your data.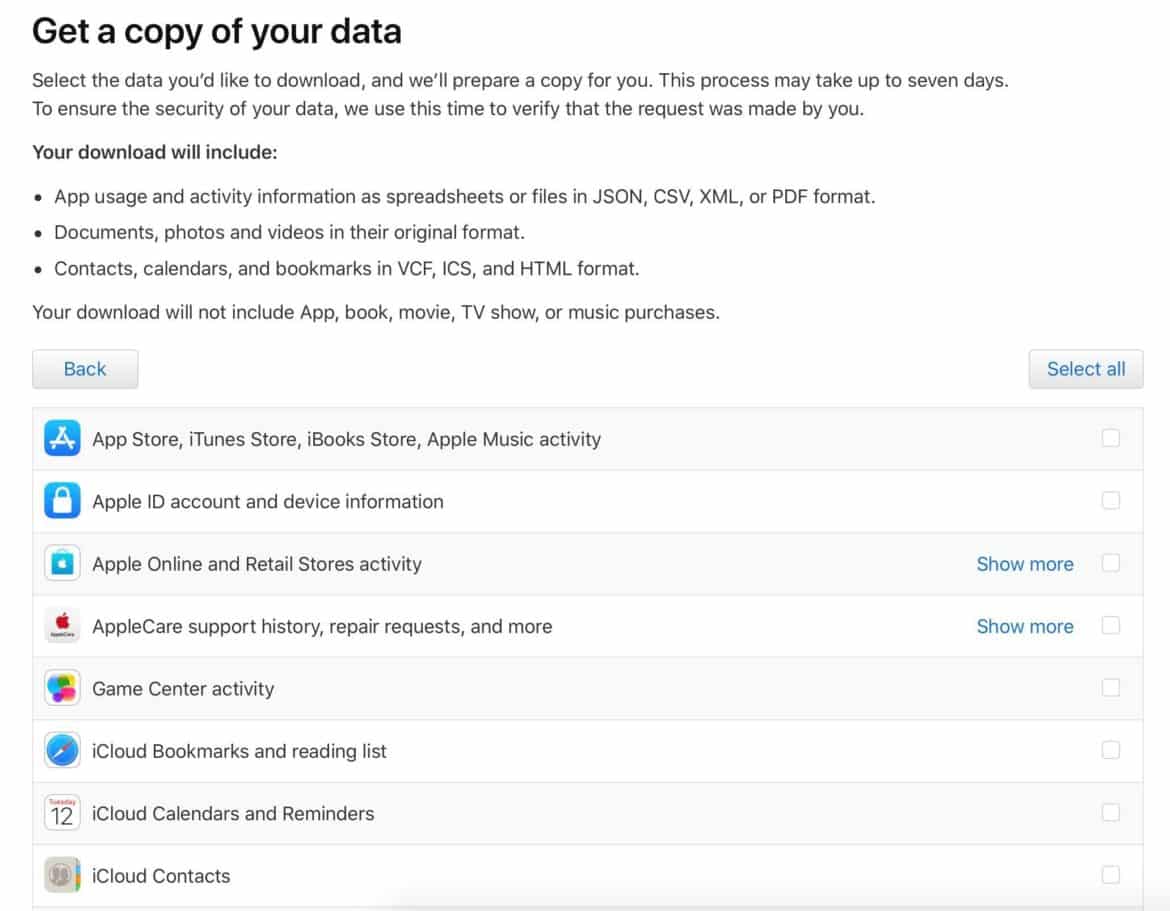 There are also options for iCloud Mail, iCloud Drive, and iCloud Photos. They are not seen in the above image but they are available.
The next step is to choose the maximum size of the file. Once you do, simply select Complete request. Then, you wait… In about seven days, you should receive an email from Apple telling you that your data is ready for download.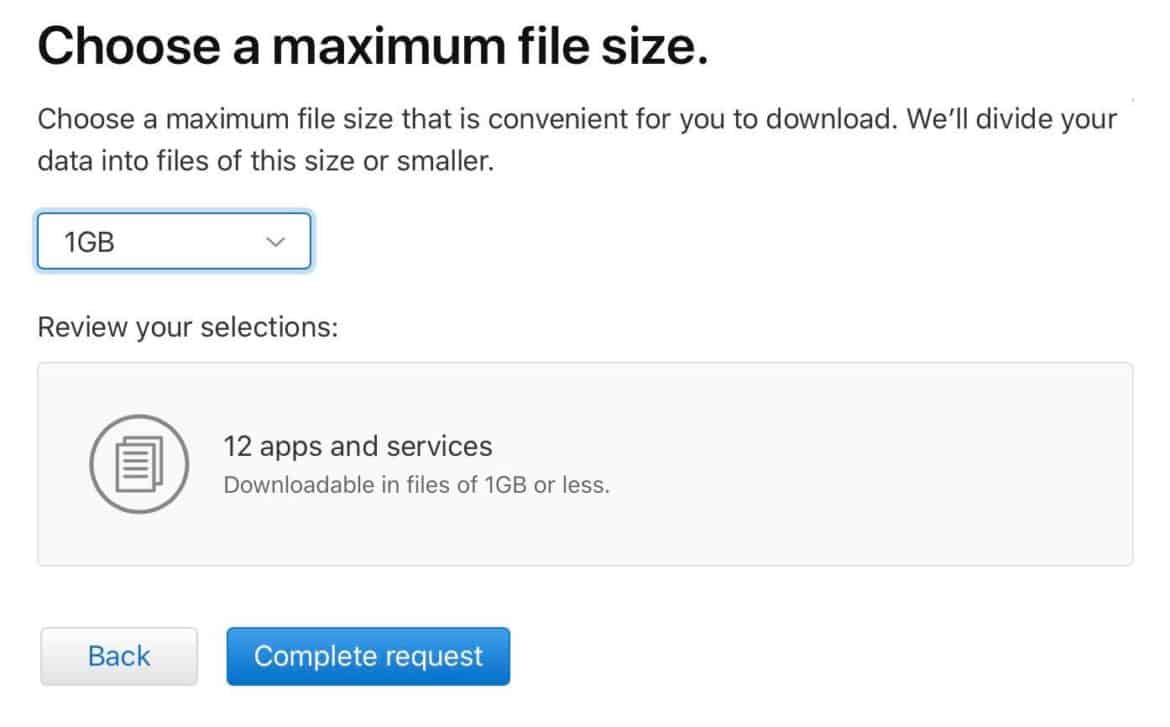 Apple states that the personal information it keeps includes, but is not limited to:
Your Apple ID account details and sign-in records.
Data that you store with iCloud such as contacts, calendars, notes, bookmarks, reminders, email, photos, videos, and document.
App usage information, as it relates to use of iCloud, Apple Music, Game Center and other services.
A record of the items you have purchased or downloaded from the App Store, iTunes Store, and Apple Books, as well as your browsing history in those stores.
Records of your Apple retail store and support transactions.
Records of marketing communications, preferences, and other activity.
Apple strives to collect and store the minimum amount of data required to provide the services you use. Learn more about Apple's privacy policy and practices.