You may want to update your Apple Watch software or check for updates. You will also realize that the process is different than updating an iPhone or iPad. Follow along for 6 simple steps to update the software on your Apple Watch.
How To Update Apple Watch Software
Plug in your Apple Watch to charge because it needs to be at least 50%.
Open the Watch app on iPhone.
Swipe down to go to and tap General.
Tap Software Update.
Tap Download and Install or Install if the update is already downloaded.
Enter your passcode if needed.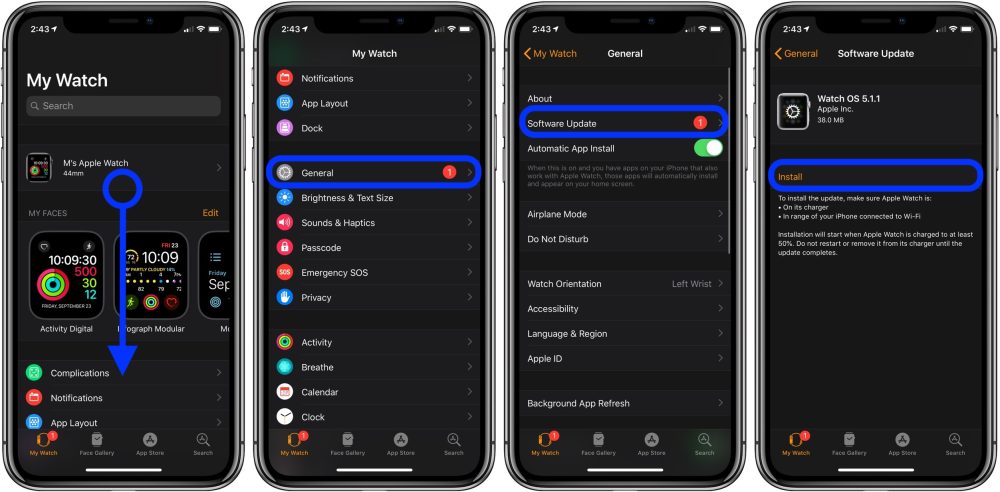 While your watch updates, the Apple logo with a status bar made up of tick marks around the watch remains on the screen.
When your Apple Watch completes the update process, the charging screen reappears. An alert that reads "Your Apple Watch is now up to date." also pops up.

If you liked this tutorial on how to update your Apple Watch's software then how about checking out some other tutorials?