I found myself asking "which Apple TV do I have" the other day and I really didn't know. I needed to find my Apple TV Model number to see if I could run a particular app. Luckily, Apple has really good documentation so I was able to figure it out. Read on to find out which Apple TV you have.
How To Find Out Which Apple TV Model You Have
You can find your Apple TV model number by going to Settings → General → About.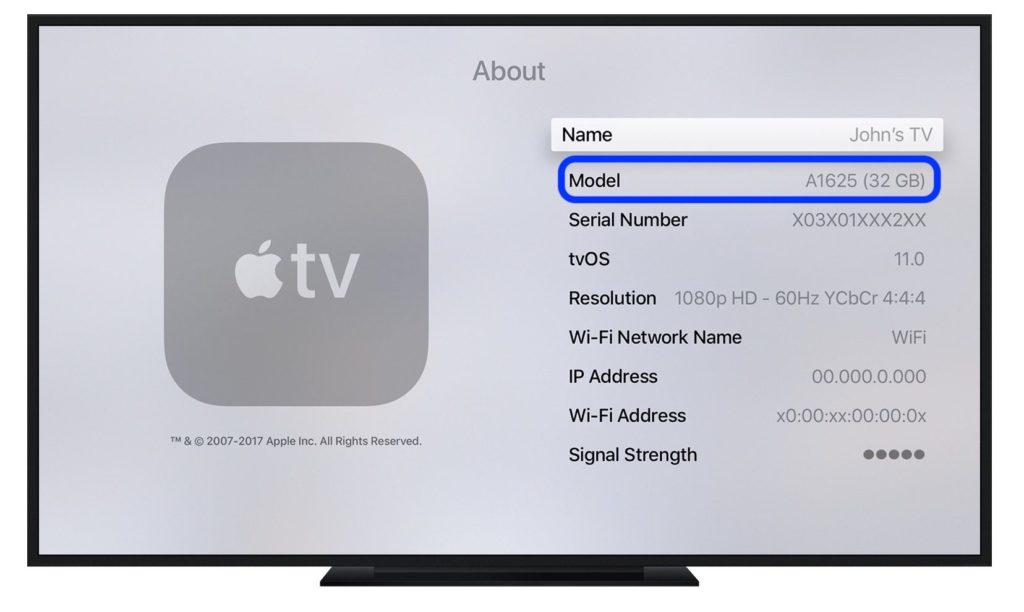 Apple TV 4K – A1842
Apple TV 4th Gen – A1625
Apple TV 3rd Gen – A1427 and A1469
Apple TV 2nd Gen – A1378
Apple TV 1st Gen – A1218
Or, if you want, you can search the bottom of your Apple TV for the model number (e.g. A1842). Verify which Apple TV you have by comparing the model number to those on the list above or on Apple's website.