Spotify on Apple Watch. Finally, after being in beta for quite some time, Spotify released the official app for the Apple Watch. If you're like me and love Spotify, here's how to install Spotify on Apple Watch.
How To Get Spotify On Apple Watch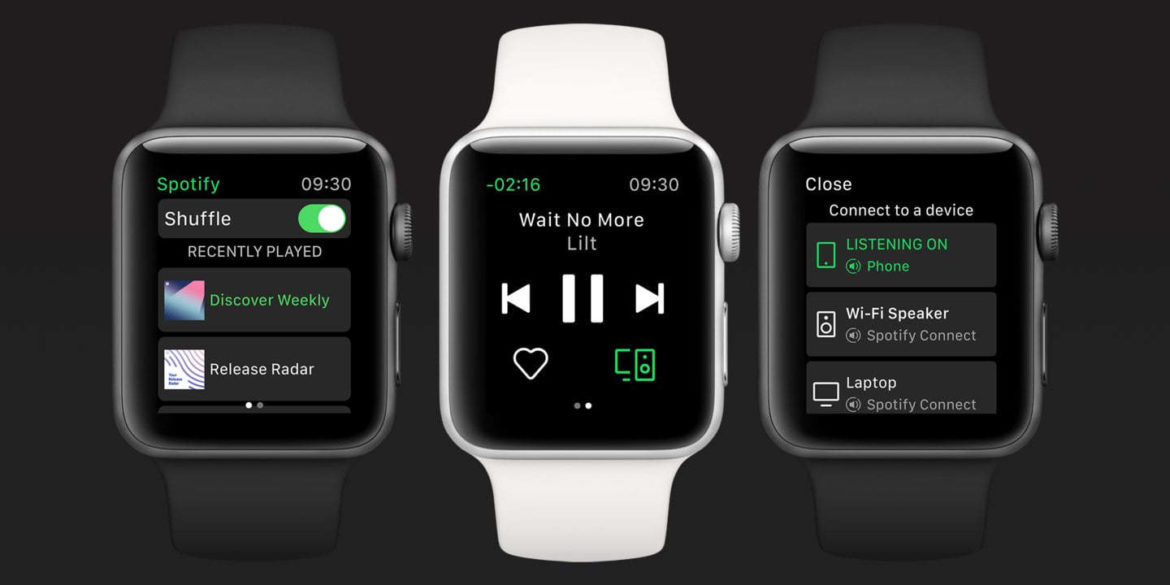 Update to the latest version of the iOS Spotify app.
Check the App Store for the newest update, or download the app here.
Find the Spotify app on your Apple Watch.
Spotify looks great on the Apple Watch and you can swipe between two screens. One screen displays recently played music and options for toggling shuffle on and off while the other has playback controls. You can also add songs to favorite and select an external speaker to play music.
For more help getting the most out of your Apple devices, check out our how-to guide as well as the following articles: