Everything looks better in black and white, right? Well, you can shoot some awesome videos in black & white using your iPhone. You just have to choose the right filter and adjust it to your liking. So, fire up your iPhone's camera and get to shooting your B&W videos with the follow steps.
iPhone: How To Capture Video In Black & White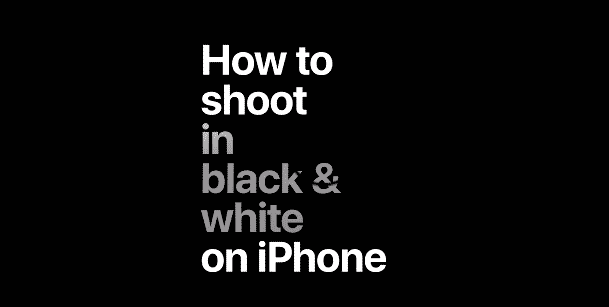 Choose a filter.
Try to look for one with contrast between the subject and the background.
Adjust the exposure.
Shoot your video.
How about it? Check out the short video clip below to see exactly how to take great black and white videos with your iPhone.
You can also create bouncing videos, take burst shots, or edit your portraits. There's always more to learn in our iOS tutorials section.