Wait, what's a bouncing live photo? It's one of the many editing features that your iPhone allows. According to Apple, "Bounce" makes your live photos rock back and forth. In other words, as you will see in the video guide, you can watch your Live Photo as it happened, then instantly play it in reverse. Here's how to pull it off on your iPhone.
iPhone: How To Use Bouncing Effect On Live Photos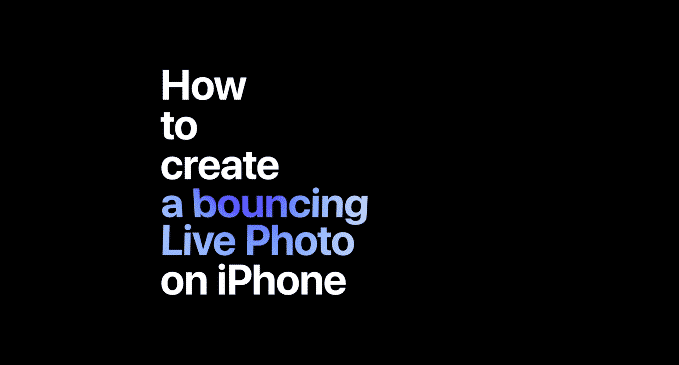 Choose a live photo.
Once selected, swipe up.
From the list of effects, choose Bounce.
Now you know how to use the bounce effect on your iPhone. Sit back and watch the bounce effect work it's magic. For a visual of how this is done, check out the video below.
Looking to find out about more cool things to do with your iPhone? Like capturing slow-mo shots, taking a panoramic photo, and editing your selfies. For more, check out our Apple articles.