Whether on an older iPhone or the iPhone XS or iPhone XR, editing your selfies are as easy as 1,2,3. So, how about adding some lighting effects and Depth Control to improve your selfie and get professional results?
iPhone: How To Edit Selfies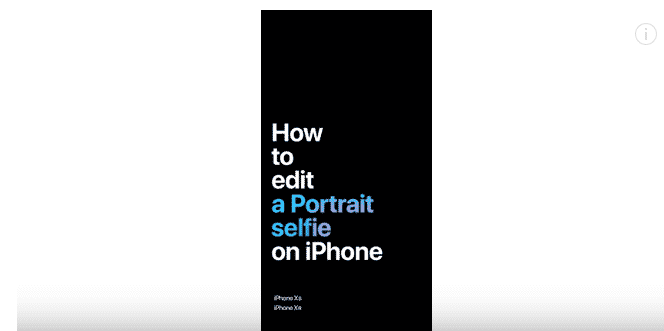 To begin, open Albums.
Then, choose the portrait selfie you want to edit.
Tap Edit.
Choose a lighting effect.
Slide to adjust the depth.
Tap Done.
Voila! How did you do? Now you know how to edit your portrait selfies on your iPhone. You can check out the below YouTube video for a visual guide on how to complete the above steps.
For more iPhone tutorials, like How To Shoot Slow-mo On iPhone X, you can check out this page. Thanks for reading!