Dictation on your iPhone allows you to interact with texting apps using your voice. I.E. you can you speech input to enter text. You may use it in a text, an email, a note.  You simply have to press the microphone button on the keyboard. However, if you do not use the feature, you may safely turn off dictation on iPhone and iPad.
How To Disable Dictation On iPhone
As mentioned, much like 3D Touch and Spotlight Search, you can turn off dictation if you have no need for it. Here's what to do:
Firstly, open Settings and then tap on General.
Then, select Keyboard.
After, look for Enable Dictation.
Then, swipe the slider to turn it off.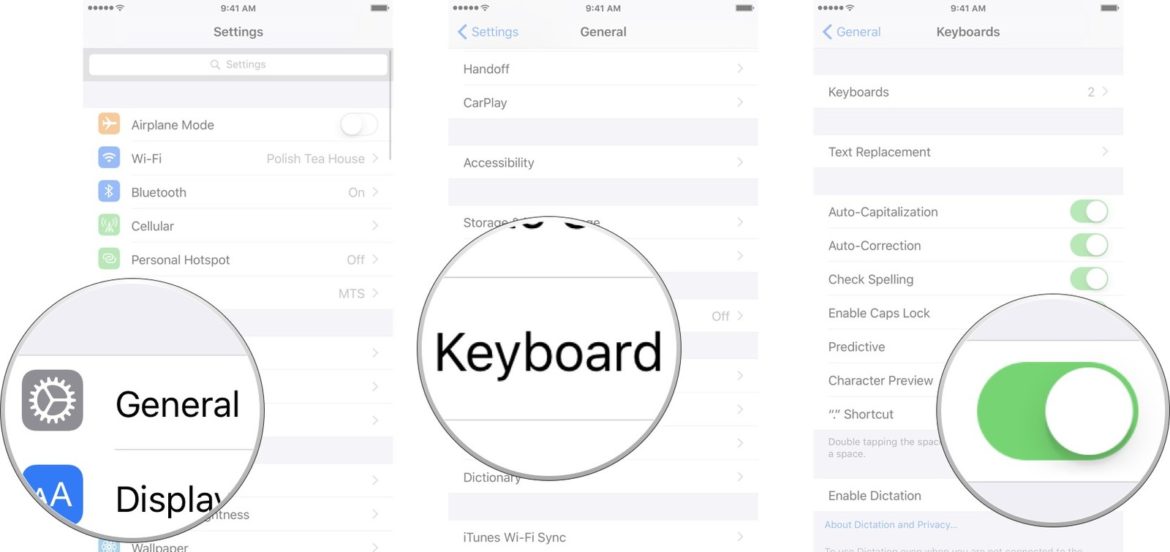 A message asking you to confirm whether you really want to turn it off appears, just tap Turn Off Dictation and you're done. To enable dictation, go back to the menu and repeat the above steps.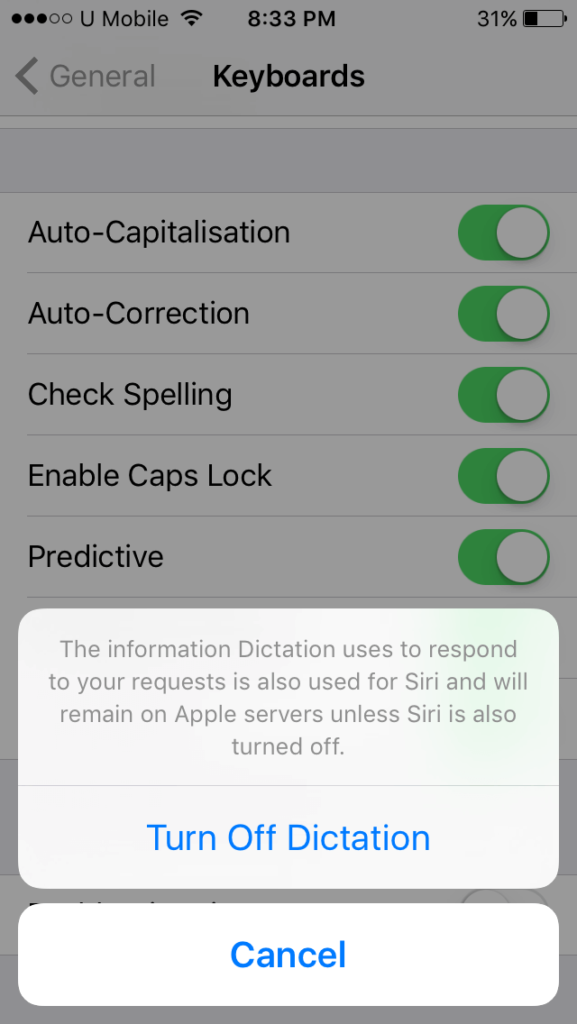 Also, read:
Video: Disable Dictation / Microphone Button on the iPhone Keyboard
Have you been accidentally tapping on the microphone button on the iPhone keyboard? Here's how to disable the microphone button on your iPhone keyboard: