When your Galaxy Note 9 does not recognize your microSD card you can no longer expand its storage to store more pictures and videos. In this tutorial, you learn how to fix the Samsung Galaxy Note 9 not reading SD card problem.
How To Fix Samsung Galaxy Note 9 Not Reading SD Card
The first thing to do is check for any updates. This includes software updates for your phone as well as application updates. Please proceed with the following tips once you check for and/or install update (if any).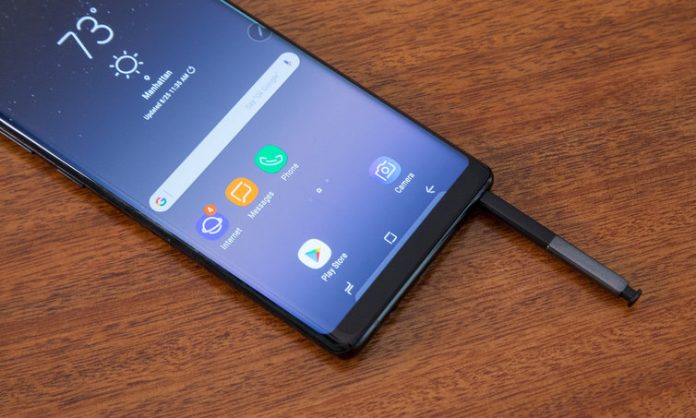 Test micro SD Card On Another Device
Remove the SD card from your Note 9 and check to see if it works on another device ( a phone or a computer). If it works with a different device, then the problem is most likely an issue with the phone.
Clean the SIM / micro SD Card Slot
Check the SIM card/micro SD card slot for dirt or debris. This can prevent the phone from reading the microSD. Clean the slot out using a can of compressed air and check if the Note 9 reads the micoSD card after.
Try A New microSD Card
Perhaps the microSD card that you want to use is not compatible with your phone. You should try a new microSD card to see if it works with your phone.
Soft Reset
If it is a software glitch, simply do a soft reset by pressing both the volume down and power buttons at the same time. Hold them down for 10 seconds. You may feel your phone vibrating at some point however only release the keys if the screen turns on.
Safe Mode
Start your Galaxy Note 9 in Safe Mode to determine if an app is causing issues with your microSD card. In Safe Mode, only pre-installed apps are allowed to run. If your microSD card works then you know that an app is preventing your Note 9 from recognizing your card. Uninstall apps one by one to figure out which causes the problem.
Wipe The Cache Partition
After an update or in general, it is always good to wipe the Galaxy Note 9 cache partition. This clears temporary files and other data that could be corrupt.
Factory Reset
As a last resort, you can factory reset your Galaxy Note 9. However, be sure to back up photos, contacts, and other important files before you do so.
Final Advice
The above tips should help resolve the Galaxy Note 9 Not Reading SD Card issue. However, if your Note 9 still does not recognize your microSD card, take it to a Samsung repair center or another qualified technician.