If you are concerned with how much data Snapchat uses, then you will be glad to know that there is a feature called Travel mode. Travel mode allows you to choose which of your friends' stories you want to download when you open the application. Hence, you then in turn control how much of your data plan the app uses. In this article, we teach you how to enable travel mode on Snapchat.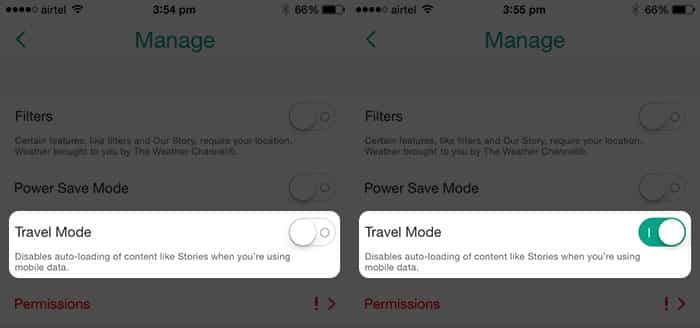 How To Enable Snapchat's Travel Mode
Firstly, open the Snapchat app.
Then, swipe down to open the menu.
Tap on your Settings (the gear icon).
Scroll through the settings until you see Additional Services.
Then, tap on Manage.
You ought to see travel mode. Simply toggle it on by tapping. Also, please be aware that travel mode only works while you use a mobile data connection. When you connect to WiFi, Snapchat automatically downloads all the stories in your feed.
You may also like these stories: