Sometimes you may need to find the version number for Google Chrome. However, you do not know where to look. In this article, we teach you how to find Google Chrome's version number. Also, you find out whether your Chrome install is 64 bit or 32 bit.
Use chrome://version Shortcut
Firstly, open Chrome.
Then, in the address bar, type "chrome://version".
Click "Go" or hit "Enter".
The version information appears at the top of the screen (see image below).

Find Chrome Version Via Settings
Open Google Chrome.
Tap or click the menu icon on the upper-right side of the screen.
Then, select "Settings".
Lastly, click the menu in the upper-left part of the screen and then select "About".
The version number and 64/32 bit version information appears on the screen. The above method works for MacOS, Windows, and Linux. See the below photo for an example.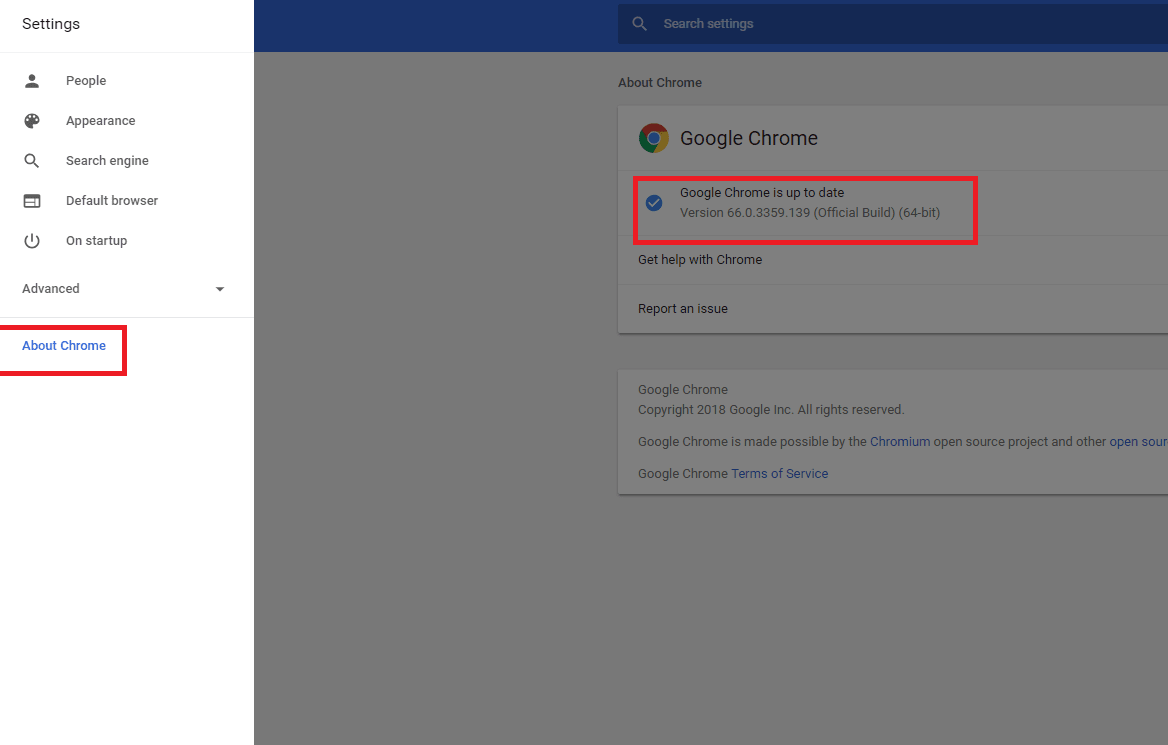 For Android & iOS
Firstly, launch the Chrome app.
Tap the menu icon in the upper-right side of the screen.
Then, tap "Settings".
Lastly, scroll down and tap "About Chrome".