With the release of iOS 12.1, iOS users now have access to Group FaceTime on iPhone and iPad devices. However, not all iPhones and iPads can use the feature in full. Here's how to use Group FaceTime and which iOS devices support the feature.
Which iOS Devices Support Group FaceTime
Apple has said that some older devices can only support audio for Group calls.
To use Group FaceTime video calls, you need an iPhone 6s or later, iPad Pro or later, iPad Air 2, or iPad Mini 4 with iOS 12.1. Earlier models of iPhone, iPad, and iPod touch that support iOS 12.1 can join Group FaceTime calls as audio participants.

Apple Support Website
Before you rush off to test out Group FaceTime, be sure that you enable FaceTime in Settings → FaceTime.
iOS: How To Use Group FaceTime On iPhone And iPad
Open FaceTime and tap the + icon in the top right corner.
Add multiple people.
Tap Audio or Video to start the call.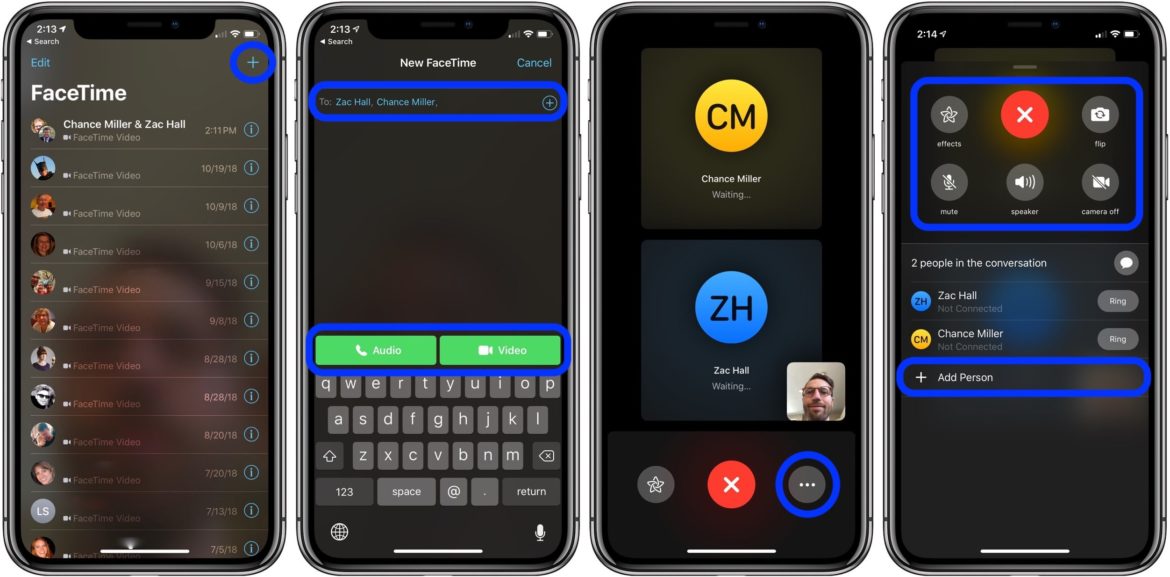 Once the call starts, there's a star icon that you can tap for effects and tapping the three dots brings up a list of options for FaceTime. Options include adding more people, flipping or turning your camera off, muting your microphone, etc.
How To Start Group FaceTime Call From Within iMessage
Open the iMessage from which you'd like to start a Group FaceTime call.
Tap contacts at the top.
Tap FaceTime.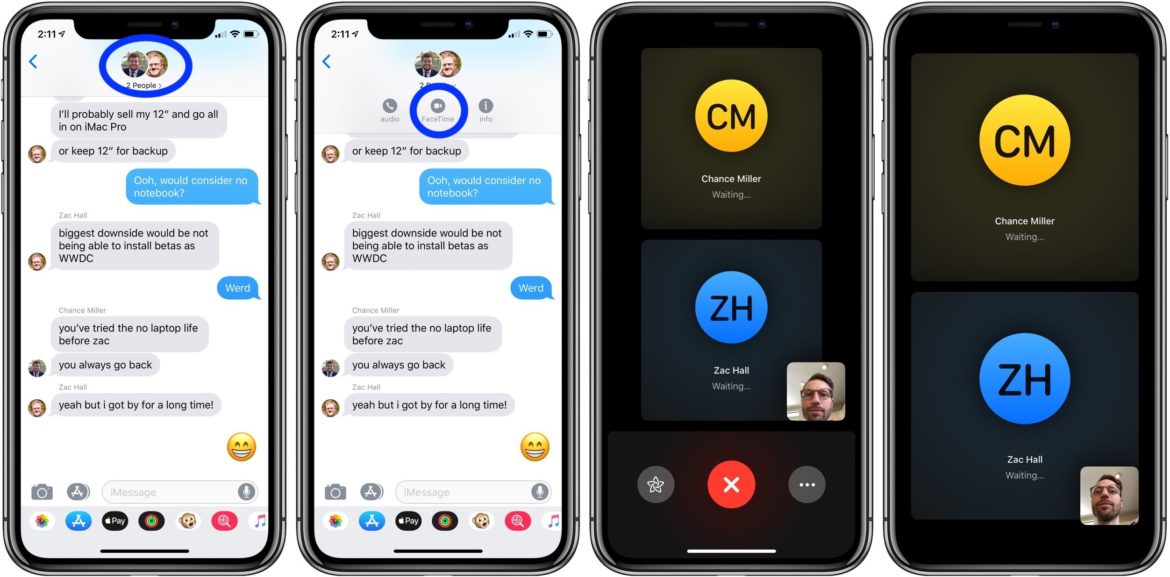 For more details on Group FaceTime, you can check out Apple's support page. There's also a section of iOS tutorials on ORDUH.