Apple publishes full iOS 12.1 iPhone user guide, confirming Group FaceTime, dual-SIM & a host of new features for iPhone users. The user guide is available for free download on the Apple Books Store.
Group Facetime, originally scheduled for iOS 12, finally makes its debut in iOS 12.1. This confirmation comes from the fact that Apple mentions the feature extensively in their new user guide.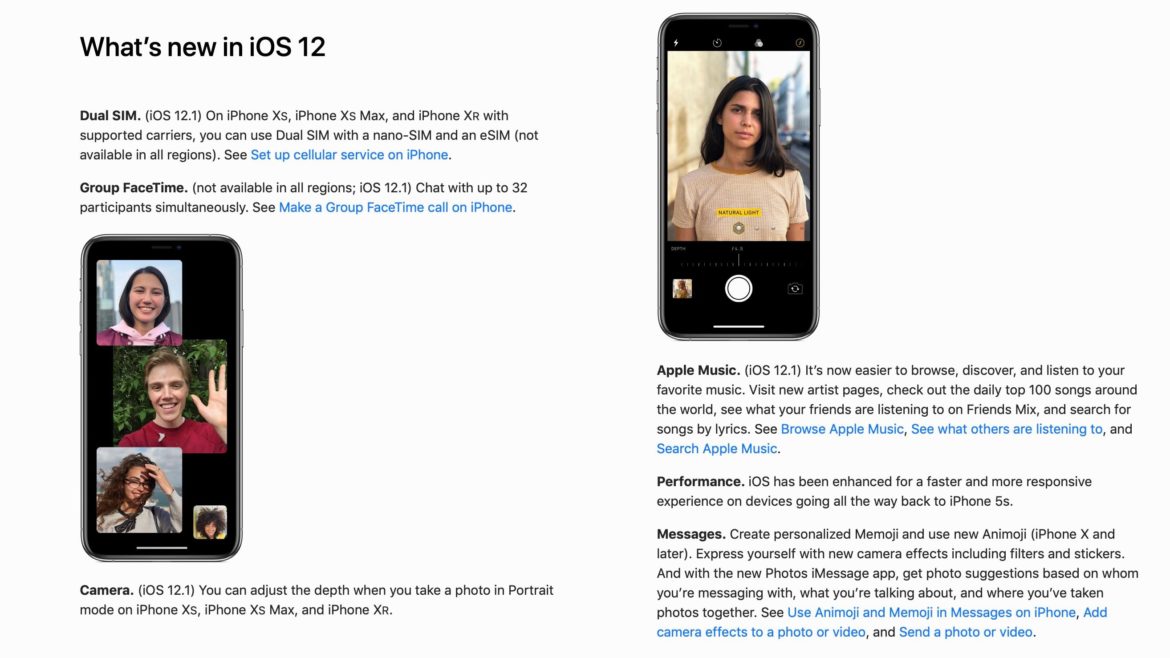 However, users can expect limitations as FaceTime, by default, is not available in all regions. Also, older versions of the iPhone, like the iPhone 5S, iPhone 6, and 6 Plus can only support Group FaceTime audio-only calls.
One other feature worth mentioning is Apple Music. In iOS 12.1, the Apple Music app is slated to debut updated artist pages, daily top 100 songs around the world, and search by lyrics.
As Apple has an upcoming event on October 30th, iPhone users can expect the update to push to their devices soon after. Here's hoping that we get to fianally see what Apple has been cooking up behind the scenes.