Do Not Disturb allows you to mute notifications and sounds on your iPhone. This includes all calls, messages, and alerts. You can enable DND during specific times like while driving, late at night (bedtime), or all throughout the day. Here's how to use Do Not Disturb on iPhone.
How To Use Do Not Disturb
Open Settings and tap Do Not Disturb.
To turn on DND, tap the toggle at the top to turn it to green.
Next choose to set a specific schedule, use at Bedtime, or both.
Choose Always or While iPhone is locked to verify when it remains silenced with DND.
Choose who you'd like to receive calls from with DND enabled.
View the settings at the bottom for DND While Driving.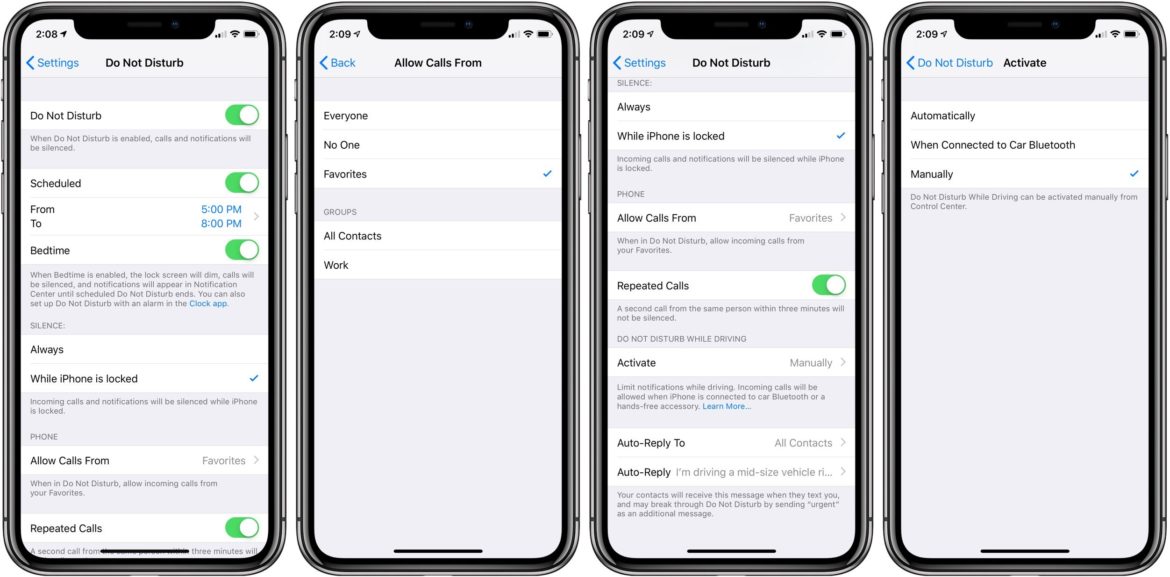 Access Do Not Disturb From Control Center
Swipe down from the top right corner on iPhone X and later.
Or, swipe up from the bottom of the screen on iPhone 8/8 Plus and earlier.
Tap the moon
Alternately, firm press the moon for more options.
For more help on all things Apple, check out our articles here and here. Or, read some of the following: