The other day I found my self-asking where is help in Windows 10? When I first installed Windows 10, I remember how to get help in Windows 10 kept popping up.
However, I no longer see the popups. I also noticed that, by default, I turned off the F1 help function. Nonetheless, I found these 5 ways to get help with Windows 10.
Press The F1 Key For Help In Windows 10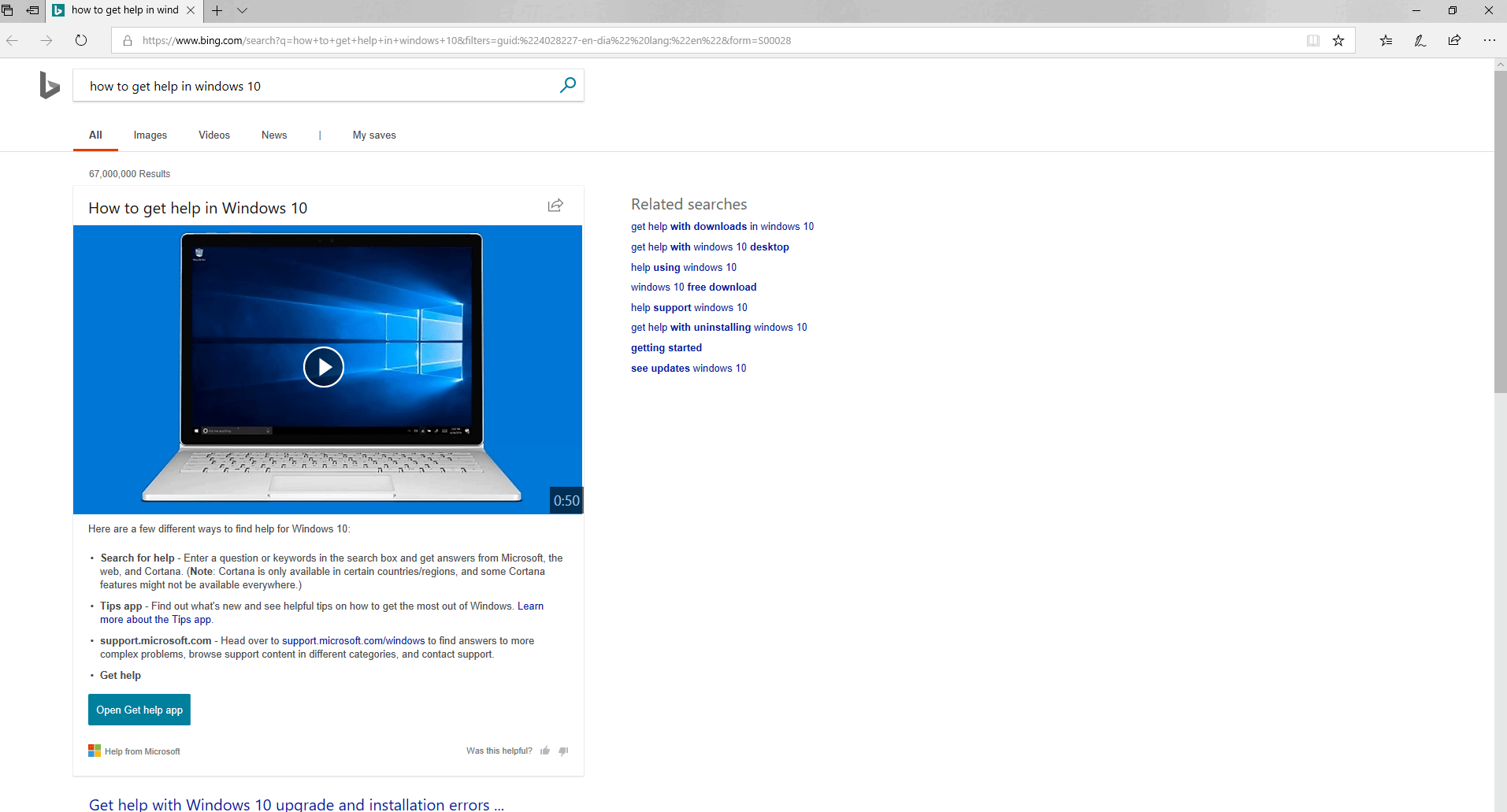 One of the quickest ways to get help with any Windows 10 program is to hit the F1 key. For example, if you have an application open, simply press F1 to bring up the help menu.
However, if you are on the Windows 10 desktop, pressing F1 carries out a Bing search for "How to get help in Windows 10".
If, for some reason, it fails, press the Windows key and the F1 key at the same time. Likewise, you may need to hit the Fn key to disable Function Lock.
F1 is the default Windows 10 help button. So, it should work once you do any of the above.
Ask Cortana For Help With Windows 10
Believe it or not, Cortana is more than just a pretty voice. You can ask Cortana for help, provided that you did not turn her off.
For example, you can ask Cortana how to copy/paste or perform various other functions. Cortana also brings up videos and guides from Bing search to help solve your query.
Ask Microsoft Support For Help
Did you know that there is a Windows 10 Help live chat? Yes. It's built into your computer or laptop. You can speak directly with a Microsoft representative.
Firstly, press the start button/Windows key.
Type "Get Help" and hit enter.
This opens the Microsoft Virtual Assistant interface.
Here, ask a question or search with keywords to find documentation from Microsoft that help solve your problems. You can also get in touch with an actual person if you so desire.
Call Or Chat With Microsoft
As mentioned, you can use the default Get Help app. However, in the app, there are also options for calling or chatting with Microsoft directly.
Once you submit your query, you ought to see these options in the bottom section of the window. You can schedule a call or start a live chat.
For more tips and features in Windows 10, you can read our article here. We also have many Articles About Microsoft Windows for you to read. You can also visit Microsoft's Website.