The Tailor feature on Twitter filters tweets that appear on your timeline. Hence, you may notice that tweets from people you follow no longer appear on your timeline. However, you see them pop up elsewhere. In this article, we explain how to turn off the personalization feature "Tailor" on Twitter.
How To Disable Tweet Filtering On Twitter
Firstly, go to your Twitter account.
Click your profile picture.
Then, choose "Settings and privacy".
Scroll until you see the "Content" section.
Here, uncheck the "Show the best Tweets first" option.
Lastly, click save to apply the changes.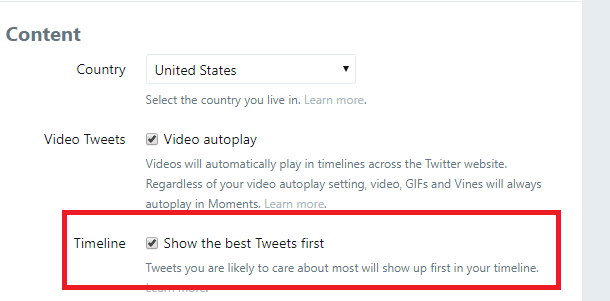 Unchecking the option allows your timeline to be more natural instead of highlighting tweets chosen by Twitter's algorithm.
That's all there is to adjust your Twitter timeline with regard to tailored tweets.