Recent research suggests that by turning on a blue light filter on your devices, you reduce eye strain. On Windows 10, there's an option to enable a blue light filter. The name of the feature is Night Light.
In this article, we teach you how to turn off the blue light filter or turn it on. Some users refer to the setting as Night Mode.
How To Enable Blue Light Filter On Windows 10
Firstly, right-click the Desktop, then choose "Display settings".
Toggle the "Night Light" switch to "On" to enable the blue light filter.
From the menu, you may select the "Night Light settings" option to set the color temperature or to schedule the night light.
Furthermore, to manually control when the night-light feature activates, switch the "Schedule night light" switch to "Off", then use the "Turn on now" button to enable the blue light filter.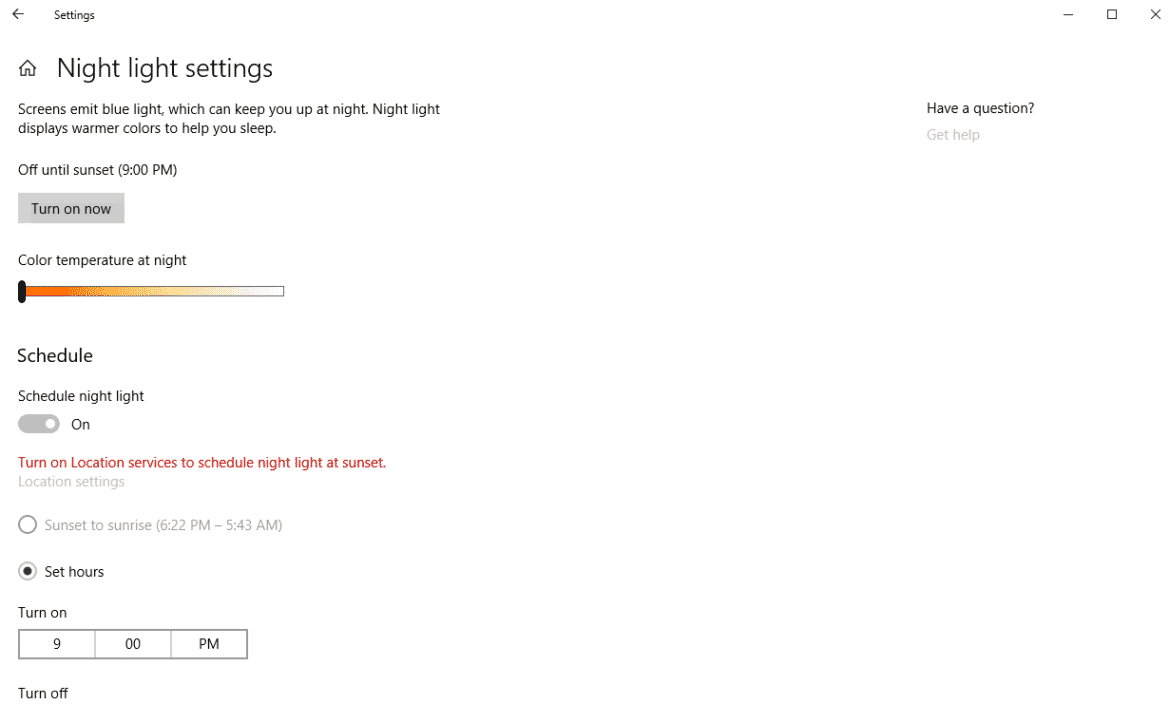 Likewise, you may turn on or turn off the feature using Notifications and actions. The little message box on your taskbar.
It is in the far right-lower corner of the taskbar. All you have to do is click the icon to open it. Click Night Light in the options that appear.