iPhone XR Cases: Like most modern mobile devices, the iPhone XR is a beauty to behold. The amazingly glamorous smartphone not only shows off in looks but it's also a monster when it comes to performance. The only thing left for you to do is slap on a sexy case to enhance the aesthetics of your handy companion and protect the XR from bumps, falls, and scratches. Here are the best iPhone XR cases that you can buy.
Apple iPhone XR Cases
Who better to make a case for an iPhone XR other than the manufacturer themselves? Apple offers a few clear cases for the XR at the moment with plans to create leather casings in the near future.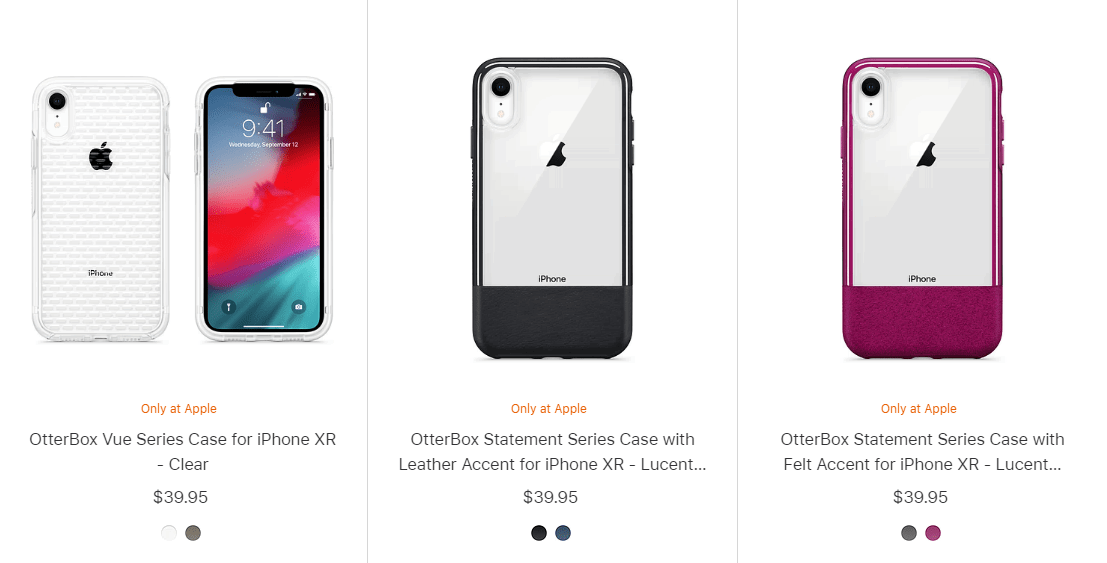 OtterBox is known for creating sturdy cases to protect smartphones. However, if clear cases are not what you're into, there are lots of glamorous or professional options below to satisfy your cravings.
Pad & Quill Wooden/Leather iPhone XR Cases
Pad & Quill offers a more professional selection of cases for the iPhone XR. Their cases are wooden or leather. They also have wallet cases that fit the XR as well.


You can take advantage of an additional 10% discount on select items by using the code PQ16 at checkout while the promotion lasts.
Case-Mate
Case-Mate offers a wide variety of styles, colors, and designs. For the fairy's at heart, who like a bit of glitter and sprinkles, they have that. For the business minded, who want pure leather, they have that. And, just about everything in between. All orders above $20 get free shipping and each purchase comes with a free screen protector.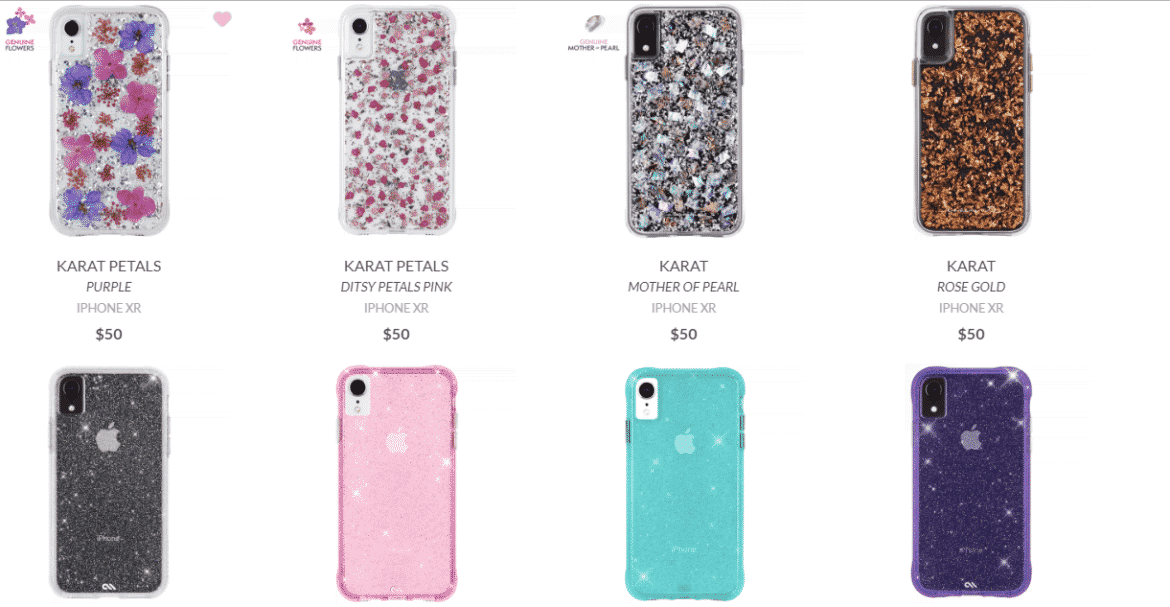 If your tastes are like mine, try my picks for the best iPhone XR cases offered by Case-Mate:

NOMAD
We feature a full range of cases for the new iPhone XR. Whether you are looking for a minimalist case, a folio to replace your wallet, or maximum drop protection, we have a case for you.


Built for Adventure – NOMAD


Spigen
Spigen offers a wide variety of cheap or affordable cases starting at just $12. They have an Amazon store or you can buy directly from their website.
Incase
Incase also sells cases starting from $20. And, in case you were wondering, the most expensive case caps at $40.

Caseology
Caseology cases start at $12. They have an Amazon Store where they also sell other accessories if you are interested. Or, you can check out a wider variety on their website.

Caudabe
Caudabe's range of iPhone XR cases focuses on minimalism and shock absorption. Here's what they say:
An exquisitely slim iPhone XR case manufactured from ShockLiteTM, a soft, gel-like, flexible polymer with excellent shock absorption. Provides cushion from everyday drops and tumbles while maintaining the slim profile of your iPhone XR. Drop tested to 2m / 6.6 ft.

THE SHEATH – Caudabe
They offer four simple yet eye-catching colors. Classic Black, Classic Navy, Classic Camo, and Ultra-Violet. All cases are $24.99 each.

CASETiFY
For elegance, sleek, stylish and attention-grabbing styles and designs, I'd go with CASETiFY for the best iPhone XR cases. I especially like that they make custom iPhone cases, so we're not limited by what we see on the website. Cases cost you $45.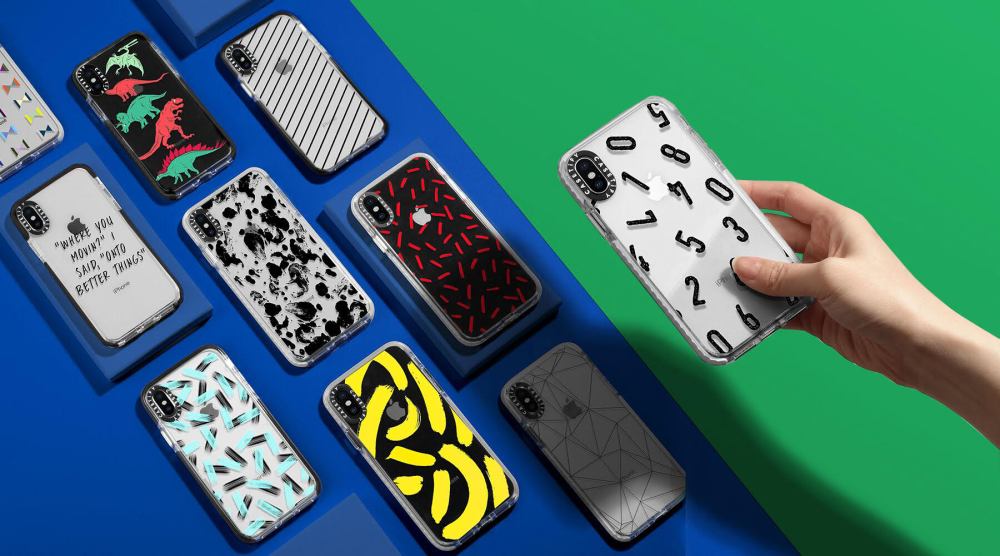 OtterBox
I've already mentioned OtterBox. However, mentioning them is not enough. They offer cases starting at $49.95. You can even customize some of the designs. There's also free standard shipping for purchases made in the USA.

LifeProof
LifeProof is another iPhone case maker that provides durable and resistant cases. You can buy cases, in varying colors, starting at $49.95. LifeProof also has waterproof cases as well.

Speck

Speck has an Amazon page with prices starting at $24.99 for their iPhone XR cases. My top picks are:
Griffin
Another affordable website where you can buy affordable cases is Griffin. Their cases for the XR start at just $14.99. I like the following cases:
Nodus
Nodus operates out of Europe. So, for all the European readers, here's one of the best iPhone XR case makers to check out. They offer a selection of simple, professional looking cases that add a bit of "sophistication" to your iPhone's look.
Incipio

Starting at $19.99, these iPhone XR cases by Incipio ship for free within the United States. For me, these are the ones that stand out with their savvy designs:
DODOcase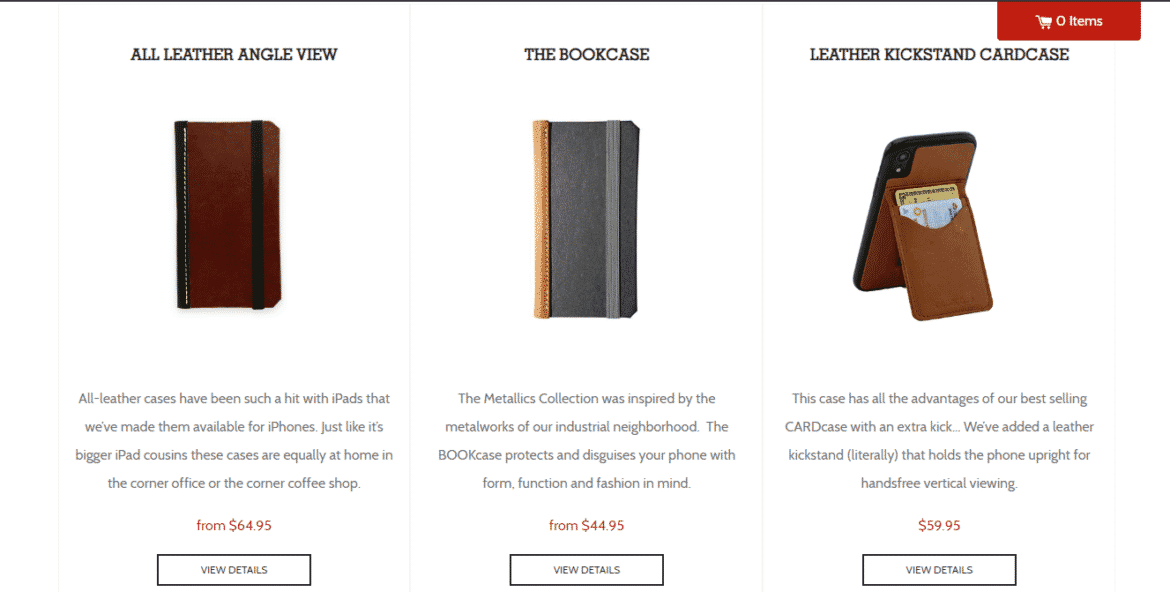 DODOcase offers leather cases, cases with kickstands and cardholders, and disguisable cases to protect your iPhone. For the bookworms among us, the "Bookcase" skin is just what we need. The prices range from $34.95 to $69.95.
VRS Design
If cheap iPhone XR cases are on the table for you, then VSR Design has an extensive offering on Amazon. Who knows? Maybe one of the design will catch your eye. Prices start as low as $10.99.
Totallee Case
Totallee has a nice assortment of cases for the iPhone. The one that impressed me was the ultra slim, pocket friendly iPhone XR case. It fits like a glove and comes in White, Black, Navy Blue, and Red (All Matte). You can also select a finish. For example, Glossy Clear White, Glossy Jet White, Leather, or Glossy Jet Black. The case costs $29.99.
X-Doria
My favorite cases from X-Doria are:
Mujjo
Do you like fine leather? Then, Mujjo offers a selection of leather cases for the iPhone XR that promise to captivate you. Again, if you're in Europe, Mujjo is a good place to find full leather cases.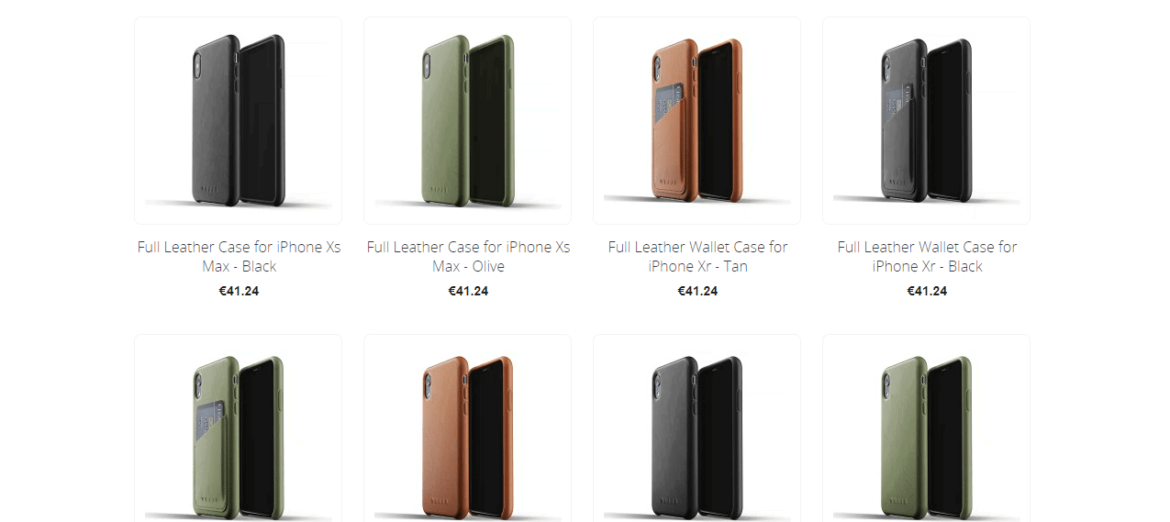 Remarkable! These are the best iPhone XR cases that you can buy. As I scour the internet for more, I'll be sure to update the post to satisfy your craze for stylish and elegant cases for your iPhone.