iPhone XS Cases: The undeniably alluring iPhone XS is already beautifully designed and captivating as is. However, it's not impervious to bumps, falls, and scratches. That's why you need an equally "sexy" case to protect your iPhone. And, if you have an iPhone XS Max, there are suggestions for that too! Here are the best iPhone XS cases that you can buy.
Apple iPhone XS Cases
There's no way to start the list without Apple's very own selection of cases for the iPhone XS. After all, these are the guys that made the smartphone. They have an idea of what to do to enhance it's awe-inspiring design while at the same time offering solid protection, right?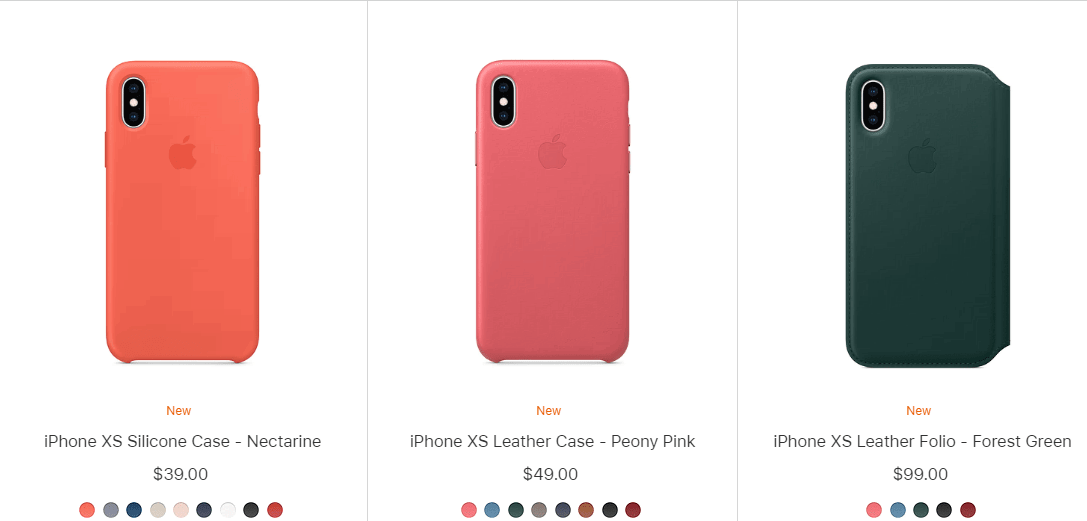 iPhone XS Leather Folio $129
iPhone XS Max Leather Folio $129
Pad & Quill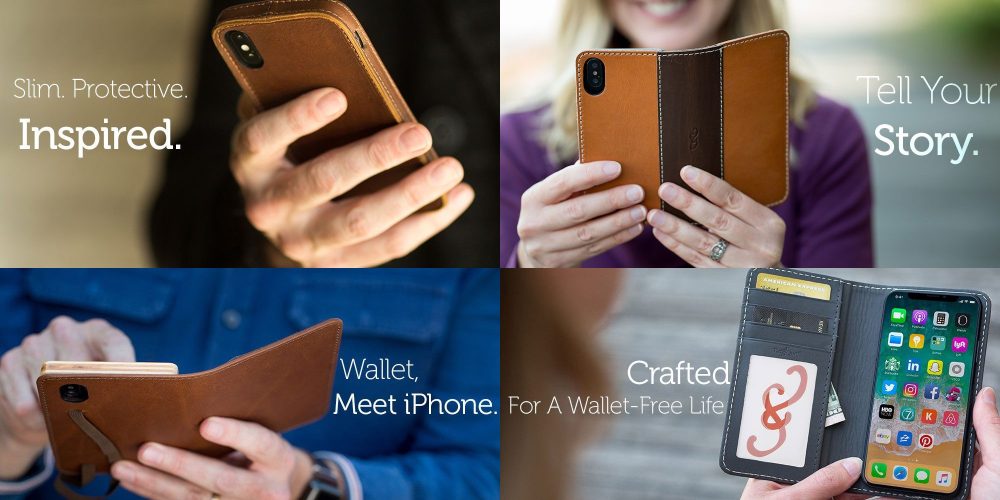 For a more premium leather look and feel, Pad & Quill offer a nice variety of cases for the iPhone XS Max and iPhone XS. So, if exclusivity and an expensive taste is the look you're going for, here are a few of my favorite picks:
CASETiFY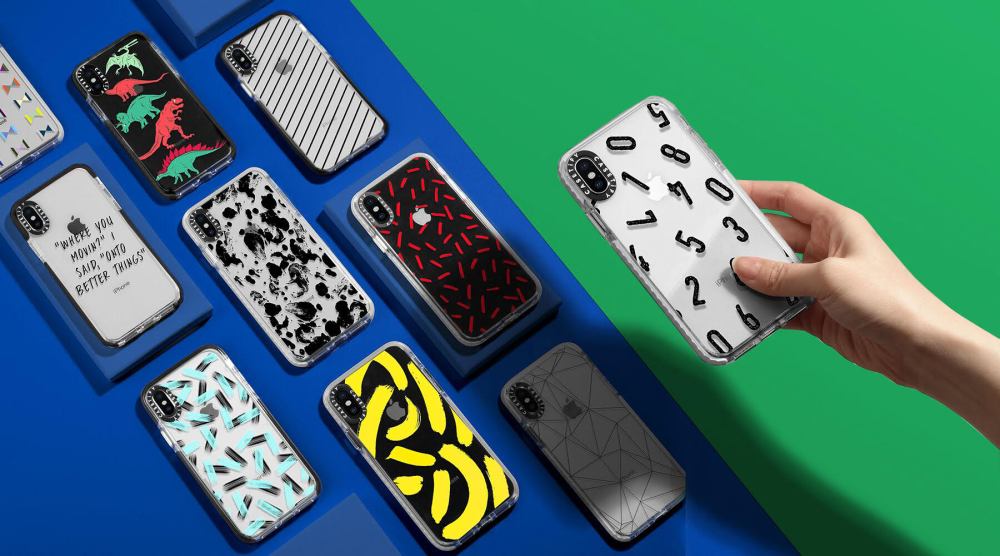 For gorgeous, swoon-worthy, stylish and unforgettable styles and designs, I'd go with CASETiFY for the best iPhone XS cases. What I like the most is that they make custom iPhone cases, so you're not limited by what you see on the website. Cases cost you $45 for the iPhone XS and $50 for the iPhone XS Max.
Case-Mate
Case-Mate offers a wonderful mix of both bold and eye-catching cases as well as simple and subtle designs. They have both an Amazon offering as well as their own website. If you order, through the website you get free shipping on orders over $20.
Otterbox
No list of smartphone cases of any type would be complete without mentioning Otterbox. For high-grade drop protection, these are the cases that you want to get for your iPhone XS.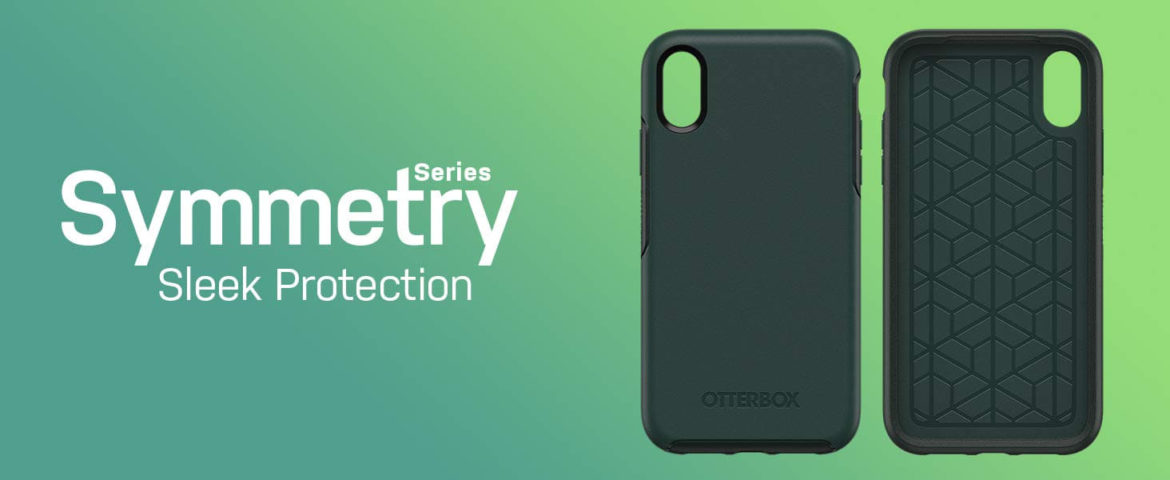 Prices vary from $39.95 for iPhone XS cases and $49.95 for iPhone XS Max cases. Don't let their minimalist design fool you, these simple but savvy cases get the job done. There are also color or blended options from which you can choose. It all depends on your taste.
Nodus

Nodus Collection also has a nice selection of leather cases for the iPhone XS and XS Max. Their prices start at £39.99. They also provide free worldwide shipping on orders of £30 or more.
WaterField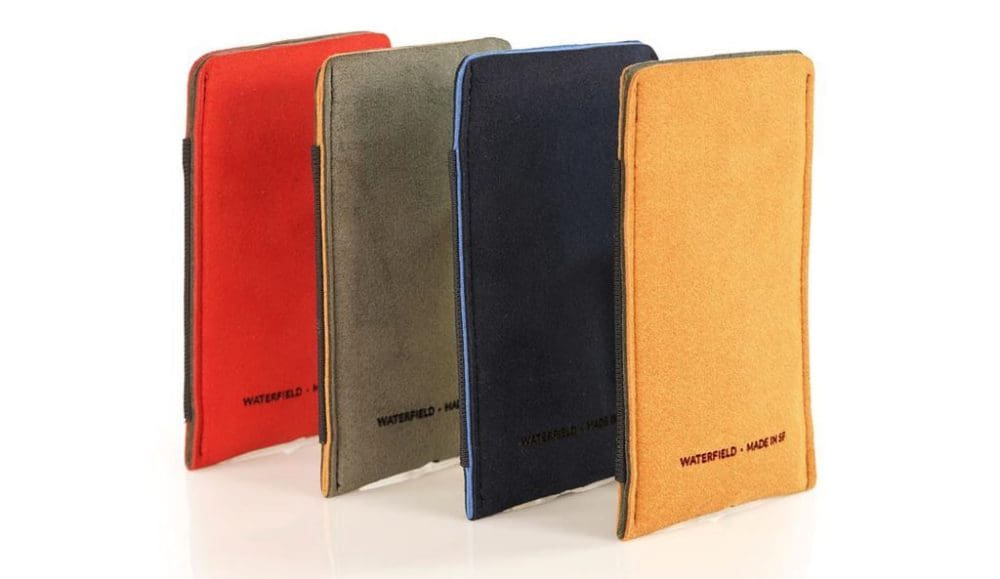 For a more classic and throwback look, WaterField offers pouch-like cases for the iPhone XS. You can choose a size and a color that fits your personality.
Fused Suede Case for iPhone Xs/Max from $29
Ranger Leather holster case for iPhone Xs/Max from $89
The simple and elegant Fused Suede Case gets its softness and thickness from two layers of Ultrasuede®, an extra-rich,non-woven material with a luxurious suede texture. The case prevents scratches and minor dings on the iPhone XS Max, iPhone XS, or iPhone XR. Tuck earbuds, AirPods, or a few cards in the mesh back pocket. A bottom cut-out allows users to charge the iPhone or hold a conversation with the device still safely protected.

WaterField
NOMAD
Built for Adventure: We feature a full range of cases for the iPhone XS. Whether you are looking for a minimalist case, a folio to replace your wallet, or maximum drop protection, we have a case for you.

Nomad

Nomad's iPhone XS cases are rugged but elegant. They offer protection while still allowing you to showcase your sense of style with different colors and finishes.
iPhone XS leather cases from $44.95 (includes the Leather Folio, Clear Folio, Rugged, Rugged Folio, Wallet and more).
iPhone XS Max leather cases from $44.95 (includes the Rugged, Rugged Folio, Tri-Folio and more)

Spigen
Spigen's cases are cheap. Hence, if you want an affordable iPhone XS case then, Spigen is the place to go. Although cheap, they offer good protection and are very durable.
Spigen Rugged Armor iPhone XS from $12
Incase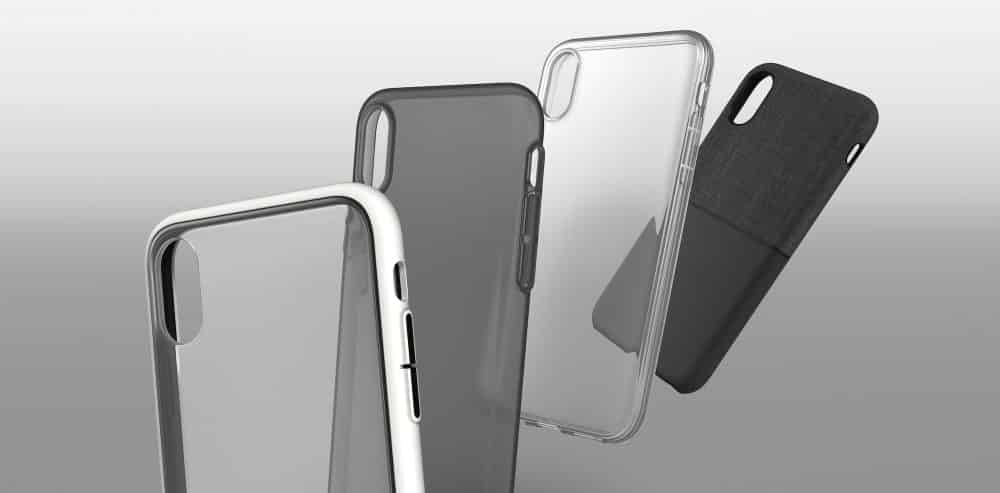 Lift Case for iPhone XS (Graphite) – $19.95
Protective Clear Cover for iPhone XS (Black/Clear and Clear) – $24.95
Protective Cover Clear for iPhone XS Max (Clear) – $24.95
There are several other cases offered by Incase, however, those seem to be the most popular. Head over to the website to check out more cases.
Caseology
Another vendor that offers cheap iPhone XS cases is Caseology. The lowest price I've seen so far is $11.99. They may be priced low but there's no doubt that their designs are noteworthy.
Ringke
Continuing the trend of cheap but fashionable cases is Ringke. They offer a variety of cases for your iPhone XS that start from as low as $9.99. They sell through Amazon. Their lineup includes Transparent, Dual-Layer, Metallic cases.
Caudabe
THE SHEATH: The perfect blend of minimalism and shock absorption. An exquisitely slim iPhone XS Max case manufactured from ShockLiteTM, a soft, gel-like, flexible polymer with excellent shock absorption. Provides cushion from everyday drops and tumbles while maintaining the slim profile of your iPhone XS Max. Drop tested to 2m / 6.6 ft.

Caudabe – Website

They have four simple yet popping colors: Classic Black, Classic Navy, Classic Camo, and Ultra-Violet. All cases are $25.99 each.
LifeProof
LifeProof is an iPhone case maker that provides durable and resistant cases. You can buy cases, in varying colors, starting at $49.95. LifeProof also offers waterproof cases as well.
Griffin
If you're still interested in affordable iPhone XS Max cases, then Griffin has just what you need. They offer cases starting at $14.99 for the XS. XS Max cases also start at $14.99. Here are some popular picks:
Griffin Reveal iPhone XS Clear Case – $14.99
Griffin Survivor Endurance – $39.99
Griffin Survivor Clear Wallet Case For iPhone XS – $24.99
Incipio
From just at $19.99, Incipio's iPhone XS cases ship for free within the United States. For me, these are the ones that stand out with their meticulous designs:
Stashback: Sliding Credit Card Case For iPhone XS – $39.99
Dual Pro: Dual Protection Case For iPhone XS – $29.99
NGP Flexible Shock Absorbent iPhone XS Case – $19.99
SnakeHive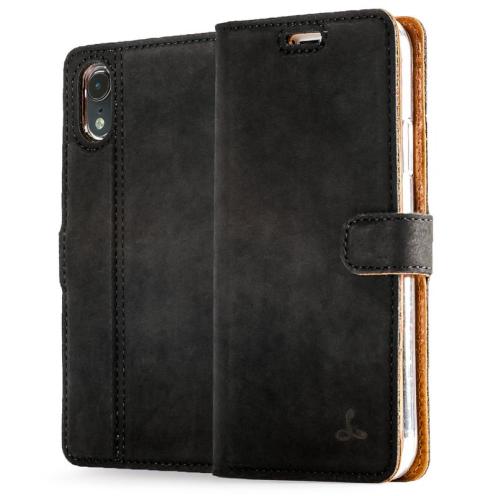 SnakeHive specializes in leather wallet cases for iPhones. There are not many options when it comes to bold colors. However, the premium look and feel of this classy high-quality case make up for the lack thereof.
Totallee Case
Totallee has a variety of cases for the iPhone XS. The most alluring case being the ultra slim, pocket-friendly iPhone XS case. It comes in White, Black, Navy Blue, and Red (All Matte). You can also select a finish. For example, Glossy Clear White, Glossy Jet White, Leather, or Glossy Jet Black. The case costs $29.99. The red is my favorite.
Out of this world! These are the best iPhone XS cases that you can buy. More and more cases will pop up and I'll be sure to update the post to satisfy your need for unique and classy cases for your iPhone.