Cloudflare announced today that their 1.1.1.1 DNS service is now available for easy installation via an Android App, 1.1.1.1: Faster & Safer Internet. The service, which Cloudflare touts as the fastest public DNS resolver in the world, is also available on iOS.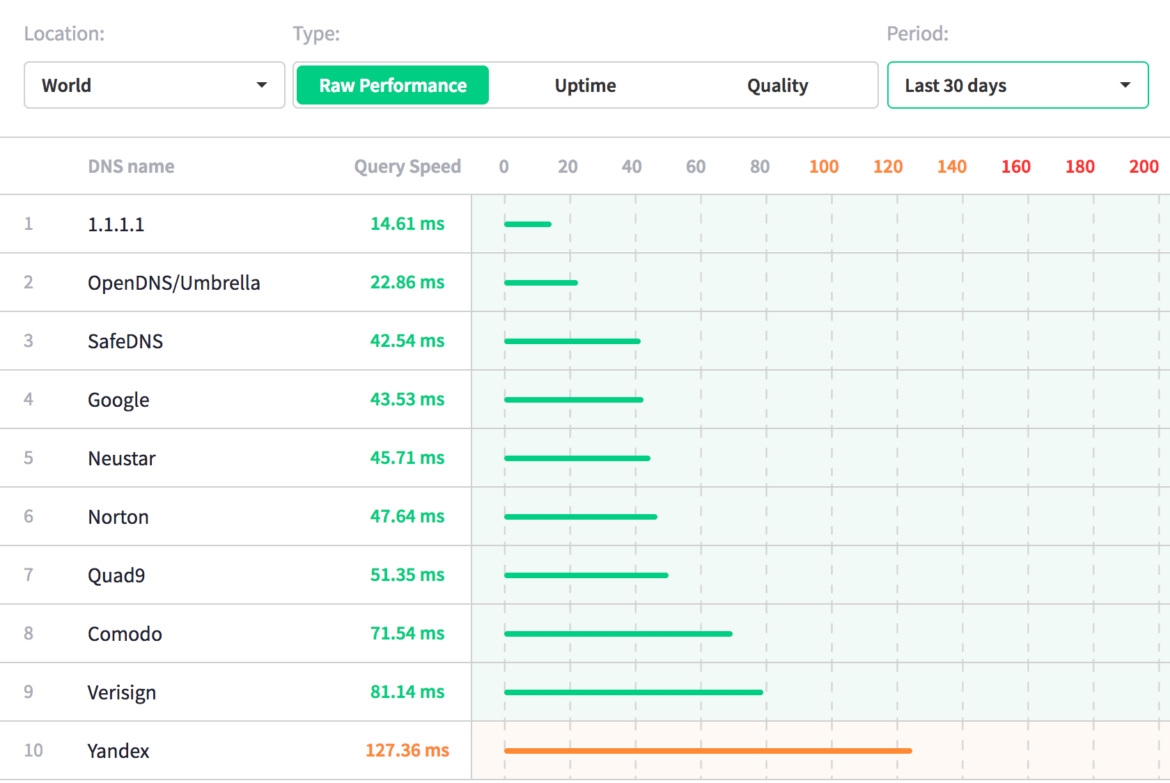 Any time you are on a public internet connection people can see what sites you visit. Even worse, your Internet Service Provider is very possibly selling all of your browsing history to the highest bidder. We have a tool called 1.1.1.1 which makes it easy to get a faster, more private, Internet experience, but it's historically been too complex for many people to use, particularly on mobile devices. Today, we're launching an app you (and everyone you know) can use to use 1.1.1.1 every time your mobile phone connects to the Internet. It's a free, it's easy, download it now.

Mohd Irtefa – 1 Thing You Can Do To Make Your Internet Safer And Faster
With 1.1.1.1, users can connect their phones to Cloudflare's 1.1.1.1 DNS resolver to connect to the internet. Cloudflare promises to get faster connections to websites and apps once connected. There are over 7 million domains Cloudflare's platform (including ORDUH) that 1.1.1.1 should instantly connect to.

The privacy aspect of 1.1.1.1 lies in the fact that Cloudflare does not track or sell any of the information routed through their DNS. Something that many ISPs currently do from via their DNS. Data is stored for an initial 24 HR period for debugging purposes and then purged.
To get started with Cloudflare's 1.1.1.1 DNS services, simply download and install the app for your smartphone (iOS or Android) and follow the on-screen instructions. For more information, visit Cloudflare's official blog posting.
Some Android users expressed concern over permissions requested by the app. For example, a previous version requested access to your smartphone's microphone and storage. However, Cloudflare rolled out a fix and the app no longer requires access to the mic. However, a Cloudflare rep had this to say about other required permissions:
Our developers rolled out a fix. We don't ask for micrphone permissions anymore.
Here is our latest release notes:
• Removed microphone permission, previously required for reporting bugs and feedback through Instabug. 
• Storage permission is still there, but it's required only for attaching screenshots for bug reports.

irtefa • Response To Customer Concern