Do you want to know how to change Google Play Store country location? Many factors influence wanting to change Play Store country locations. 
Want to download an app that is unavailable in your country or region? Favorite game blocked in your country? All these factors influence the desire to change the app store location.
This article teaches how to change your location in the Google Play Store. Download & install apps & games previously unavailable to you. In this tutorial, we discuss three methods.
Things To Know
Firstly, we present the wallet.google.com method. Secondly, we talk about a VPNs & Google Play. Lastly, we address using a combination of location spoofing & VPNs to manipulate Google Play's region.

Read the guide thoroughly. If you are unsure, feel free to leave a comment for assistance. If you are uncomfortable performing any of the procedures, have someone more capable do it for you.
Furthermore, be sure to make a back-up of important information if you accidentally erase your smartphone's data. Let's begin!
Change Google Play Store Country via Google Wallet
Did you move to another country? The chances are that Google Play no longer allows you to purchase anything. If this is you, rest easy! Modifying some settings via the Google Wallet fixes the problem quite quickly.
The settings to change are at wallet.google.com.
Sign in with your account.
Go to Settings.
Once there, change "Home address" to your new address.
Also, change your phone number and your default "Billing and delivery address" in the second tab.
At the same time, please note that you cannot purchase contents from a country in which you do not reside. That is to say; the above method only works if you relocated to any given country.
Furthermore, you need an IP address and a credit card issued in the said country. In light of this misfortune, we discuss the use of VPNs & Google Play Store.
Change Play Store Country Via VPN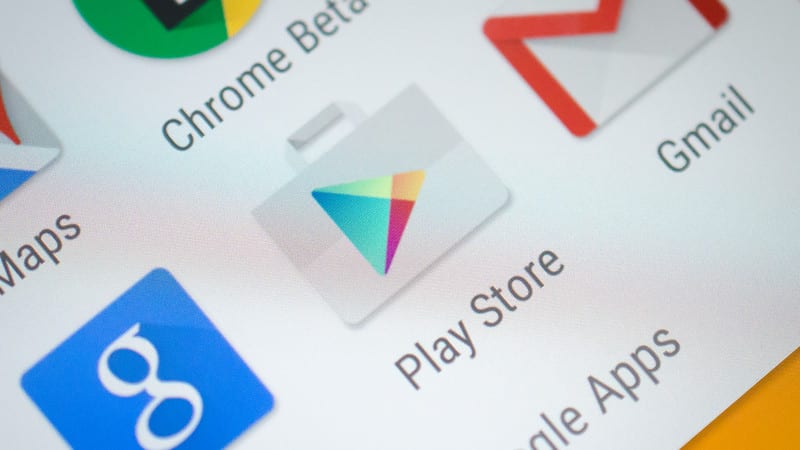 This method requires a VPN (Virtual Private Network) app. Popular choices are Hola VPN, HotSpot Shield, and Zenmate. VPN applications modify the IP address of your device. This approach works for some. However, other users claim that it no longer works. The steps are pretty straightforward.
Open the VPN application and set the location you want.
Most users choose to switch to the United States IP addresses.
Once completed, go to Settings, Apps and then Google Play Store.
Tap clear data.
Finally, open the Google Play Store and accept the terms and conditions.
Are you now able to download the app or game you want? If not, try the next method which builds on this one.
Location Spoofing, VPN & Google Play Store
This step is fast and easy. You already know how to set up the VPN component, right? Go ahead and do so. Only this time, you download an extra app. There are many location spoofer applications on the Play Store. Download the one with which you feel comfortable.
Firstly, activate the VPN.
Then, go to an IP location service.
Note the location that it returns.
Open the GPS Spoofer application and try to spoof this location.
Clear the data and cache for the Play Store app and open it.
.Accept the terms and conditions.
If you tried all the methods above, read on for a short video that helps you achieve your goal. Also, see the bonus tip for changing your Google Account location. Furthermore, if you need help, just leave a comment, and we'd get back to you!
Bonus: How To Change Google Search Location
If you're using a browser, you can see your location and update it directly from the search results page.
Do a search on Google. 
Scroll to the bottom of the search results.
Do you see your location?
To update your location, select Use precise location or Update.
If it asks to share your device's location with Google, tap Allow.
That's one easy way to update your Google location. On the downside, this has no effect on the Google Play Store. Nor does it allow you to purchase region-restricted apps & games. For that, you can spoof the location on the desktop browser.
Video: How to Fix App Not Available for Your Country on Android Play Store
Conclusion
To conclude, we discussed the various ways to alter the location of the Google Play Store. Be sure to clear the cache if you follow that guide. To summarize, we talked about using VPNs to change the Google Play Store country.
Furthermore, we presented a method to update your Google Wallet location. If you moved to a new country, of course. Finally, there's a bonus tip and video for your information.
Remember, not every method works for every user. If you face problems, do not hesitate to leave us a comment. We respond to inquiries as soon as we receive them.
Also, do consider that there is not much that we can do to help from behind a computer screen. We offer the best tips & tricks in the tutorial. We often update so be sure to check back occasionally.
Lastly, thank you for reading this How to Change Google Play Store Country tutorial on OrDuh! Be sure to check out other guides and smartphone guides while you're here. Also, share our tutorials on Social Media to help out your followers & friends!