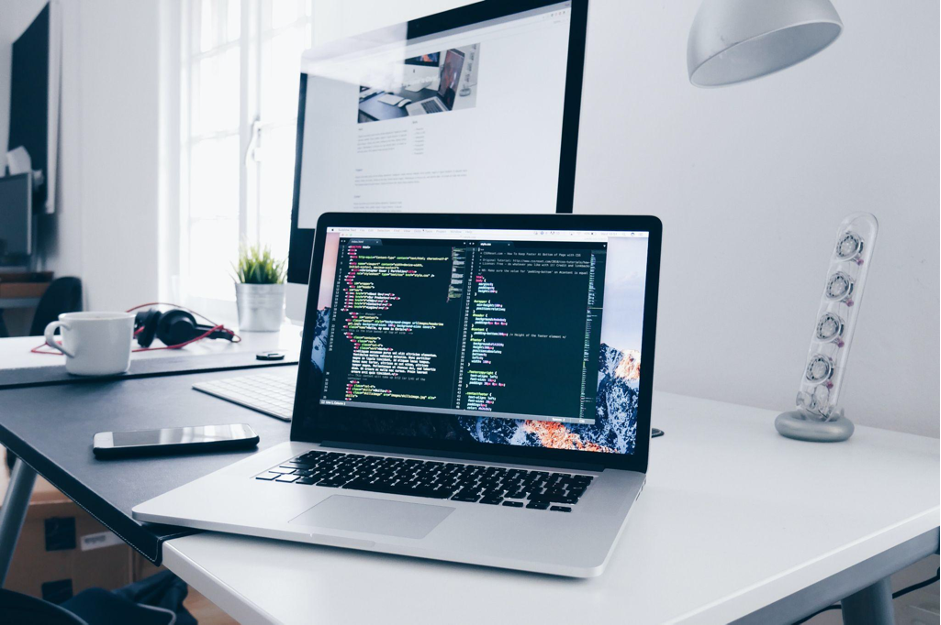 If you're about to finish college in a computer science field or are interested in majoring in one, it is pretty normal to have several questions. What jobs could I work as a computer science major? What are related job descriptions? Are jobs in the computer science field in high demand?
You are reading the right post if you've come to seek answers and more to all these burning questions. Here, we debunk some myths about computer science and take a closer look at some of the jobs you can get with your degree.
After reading this, you'll have a more concrete idea of your potential job duties, employment growth, and just how much you could earn in various computer science-related jobs. Let's get started!
What Do You Gain from a Computer Science Program?
In today's economy, computer science is one of the most versatile and rapidly evolving academic degrees. It promises a fruitful future career path because of the many disciplines intertwined with its study.
In every city and country worldwide, there is high demand for various computer science experts in private corporations, public sectors, and even the government. As a graduate of the course, choosing a related field to major in may be the only challenge you encounter.
Although scaling through college might look like all you have to do, there are several things to learn even after graduating. During your college years, you may struggle with the number of lessons and difficult projects that may come your way. So it isn't uncommon to ask questions like, "can I pay someone to do my homework?"
Software development is the most common field for most computer science graduates to land jobs. Creating different types of software for different purposes on different platforms attracts huge demand worldwide. This is why the employment of software developers is projected to grow by 24% between now and 2026. By statistics alone, this will be much faster than the average growth rate of all other occupations.
So as a computer major, or an aspiring one, you stand to gain the knowledge that would prepare you for the ever-evolving technological and computer landscape. The demand for computer science graduates will continue to skyrocket in response to the need for various computer software.
This academic field will equip you with fundamental knowledge of key computer science skills that are significant to every industry worldwide. You have a lot to benefit from from data analysis to software, engineering and programming languages. Furthermore, the hands-on training in these courses will prepare you for the wide spectrum of job titles available after graduation.
Jobs Your Computer Science Degree Can Fetch You
As we said earlier, studying computer science gives you hands-on training, which can be useful for many technological careers. But the big question is, what can you do with a computer science degree?
Here are some well-known job titles that your computer science degree can fetch you.
1. Software Developer
With an annual salary of $100,000, software developers are amongst the highest in demand in the tech industry. And what do most software developers major in? Well, you guessed right, computer science!
Common job titles under this career include applications development, software development engineer, Java developer, and many more.
This program runs software on your mobile, desktop, and other device platforms you may encounter. Typically, software developers are those responsible for testing, creating, and modifying various software programs. They care for everything, including the underlying code that ticks an application or software.
Your computer science degree can get you to work as part of a development team under the guidance of several project managers. You can also specialize in areas like quality assurance and technical management.
2. Web developer
Web developers earn at least $70,000/yr from working under titles such as web designer, front-end developer, back-end developer, and web development architect. With your computer science degree, you can become a tech professional who maintains, builds, and designs websites.
Web developers are mostly divided into two main categories. You have front-end developers who primarily study the "front-end" features like the design, layout, and other surface elements. Then you also have the back end, which focuses on the "back-end" systems that ensure a site work and communicates properly with other systems.
IT project manager
Being an IT project manager is another job title a computer science degree can comfortably get you. You could be a cyber security program manager, an information systems project manager, or an IT program manager.
IT project managers work behind the scenes to birth complex technology initiatives. They often supervise a team of specialists that ensure projects are completed on time and within a budget.
Information security analyst
With a computer science degree, you could become a cyber security analyst, information systems security officer, or IT security specialist. As an information security professional, you will have the main burden of keeping an organisation or company's network and information safe while also restricting damage in the event of a security breach.
Computer systems analyst
Since computer systems analyst jobs are very diverse, there are several ways your computer science degree can land you one. Business systems analyst, IT analyst, and information systems analyst are all popular job titles. In general, computer system analysts integrate business requirements with IT projects. They apply their knowledge to assess, enhance, and structure IT systems to satisfy the requirements of a business.
Conclusion
So, what can you accomplish with a degree in computer science? Well, luckily, you have numerous possibilities. With the careers and vocations requiring a computer science degree listed above, you should feel more assured in your decision to pursue this educational route. Remember, there's a lot of work to put in not only in your education but also when you land your dream job.