By using a feature called Find My iPhone on iOS devices, you can easily track an iPhone in the event that you misplace or lose it. However, to use this feature, you must first turn on Find My iPhone and go through the necessary set up steps. In this article, we take you through everything you need to know about this useful iOS feature.
How Does Find My iPhone Work
Find My iPhone works by allowing you to remotely track your lost, stolen, or misplaced iOS device — it can be an iPhone, iPad, iPod touch, or Mac — from practically anywhere, as long as the device has an internet connection. Furthermore, Find My iPhone allows you to remotely wipe the device data in the event that you fear someone may gain access to your personal/private information.
How To Turn On Find My iPhone App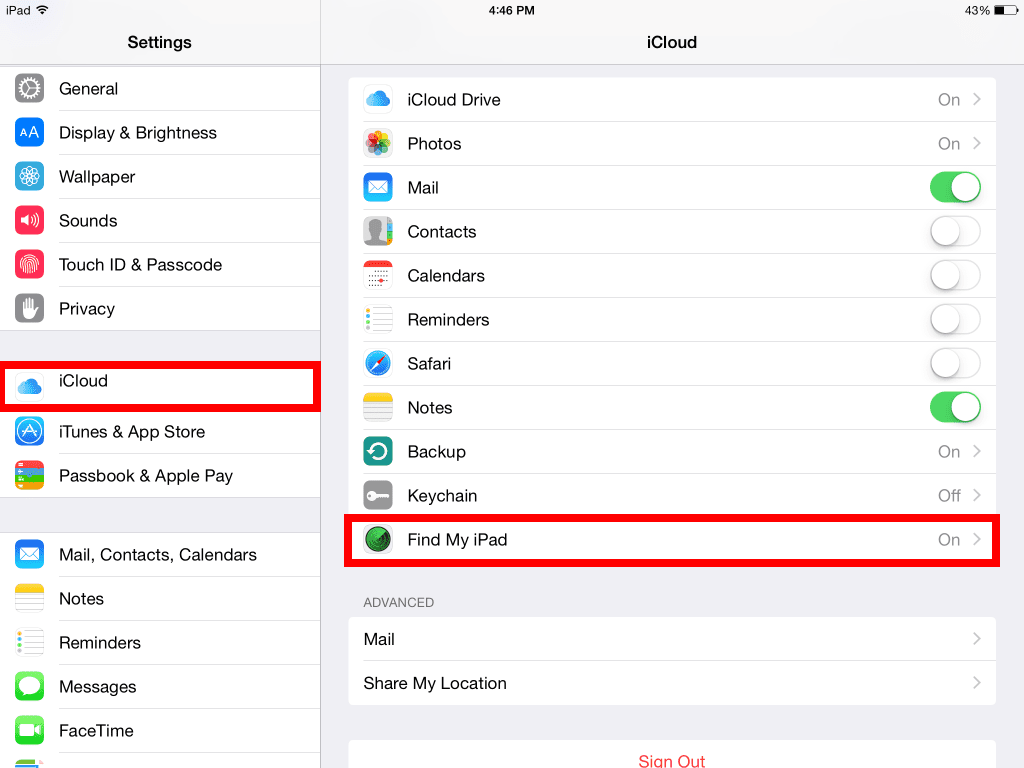 Open the Settings app on your iPhone or iPad.
Tap on your Apple ID at the very top.
Then, tap iCloud.
Scroll down and tap Find My iPhone.
Tap the switch to enable it.
How To Track An iPhone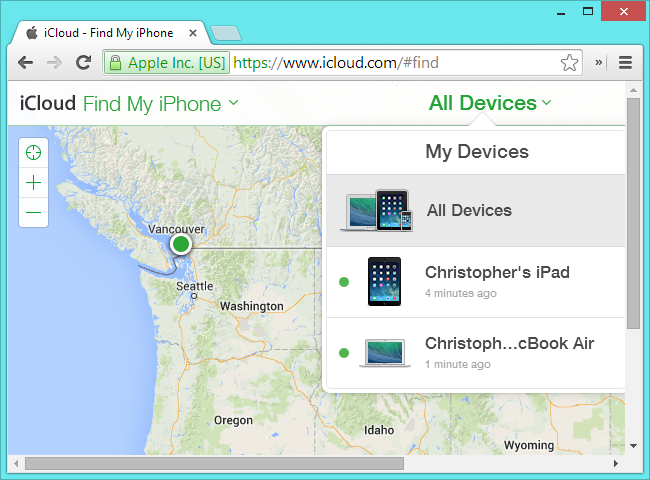 Once enabled, you can use the feature to locate your iPhone. In order to do this, follow the steps outlined below. You may also watch the video tutorial. The first method involves locating the iPhone via a web browser. Of course, to do this, you need a computer and access to the iCloud account of the lost device.
How To Use Find My iPhone Online

Go to iCloud.com in any web browser.
Log into your iCloud account. Your find my iPhone login and iCloud login are the same
Click on Find iPhone from the main menu.
Enter your Apple ID and password and sign in if prompted
Click on All Devices at the top.
Click the device name for the device you want to track.
There are several things you can do from here. Here is an explanation of what each does:

Play sound – Plays an audible tone, even if your device is on vibrate or silent. This is the option you'll want to use if your iPhone or iPad has gone missing around the house.
Lost mode – If you use this option, you'll be asked to enter a phone number that will display on the screen of your lost device. Someone can then use this number to call if they find the device. An audible tone will also be played to draw attention to the device.
Erase – If you don't think you're going to be able to retrieve the device, or you're worried about someone accessing your private data, you can remotely delete everything on it in order to protect your information.
How To Use Find My iPhone On Another iPhone Or iPad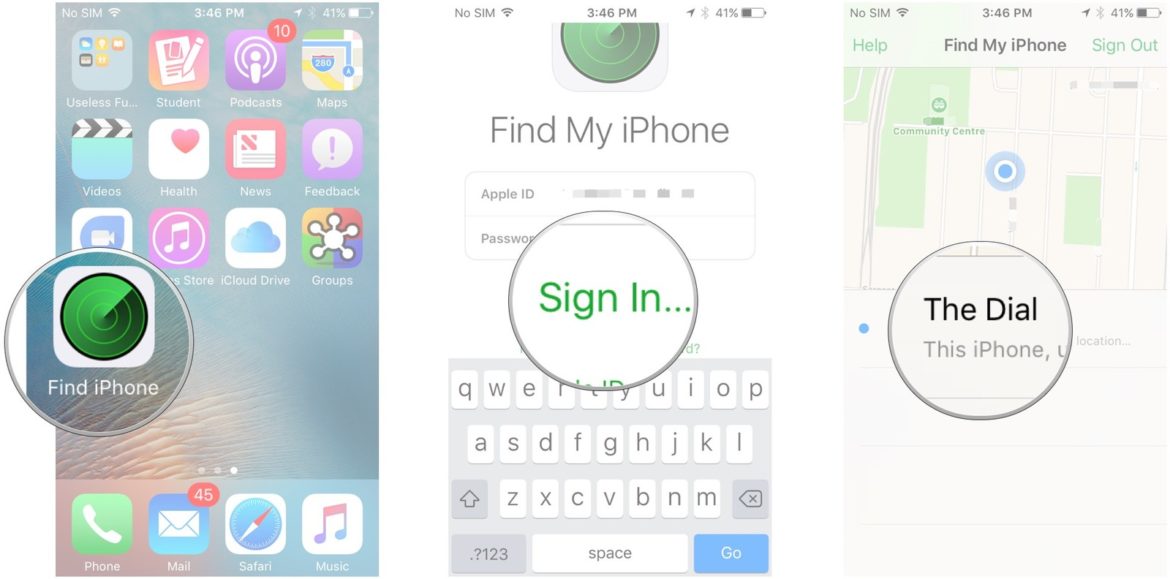 Alternatively, you may use another iOS device to help locate your lost iPhone or iPad. For this, you will use the Find My iPhone app in place of a web browser. However, you must sign into the same iCloud account as the lost device for it to work.
Start the Find My iPhone app from any iPhone, iPad, or iPod Touch.
Log in with your iCloud ID. Your find my iPhone login and iCloud login are the same.
Tap on the name of the device you need to track.
Tap on Actions at the bottom to see the available options. Here you have the same 3 options you have in the web view of iCloud: Play Sound, Lost Mode, or Erase.
Video: Find My iPhone Tutorial