To reset Fitbit Versa smartwatches is to restore the Versa to its factory default settings. There are a few reasons why someone may need to do this. No matter the case, here are the 3 simple steps to factory reset your Versa.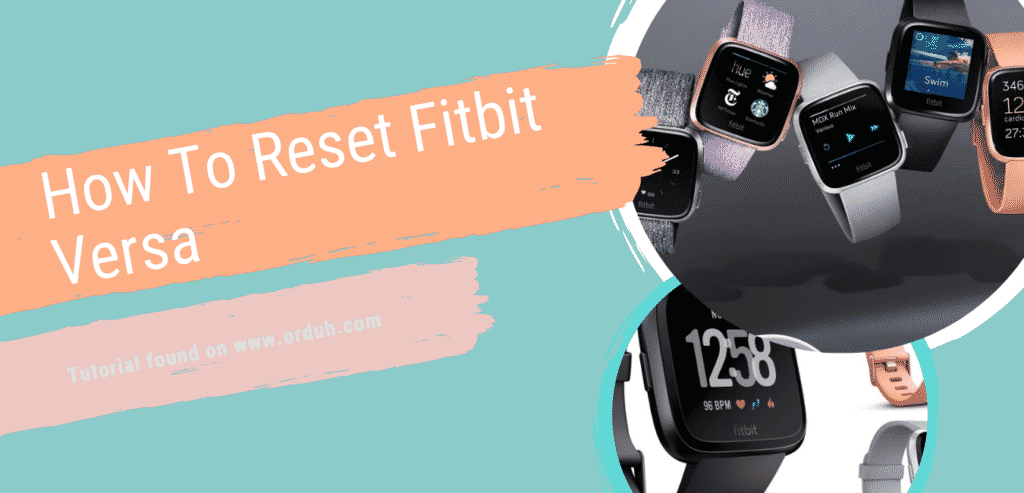 How To Reset Fitbit Versa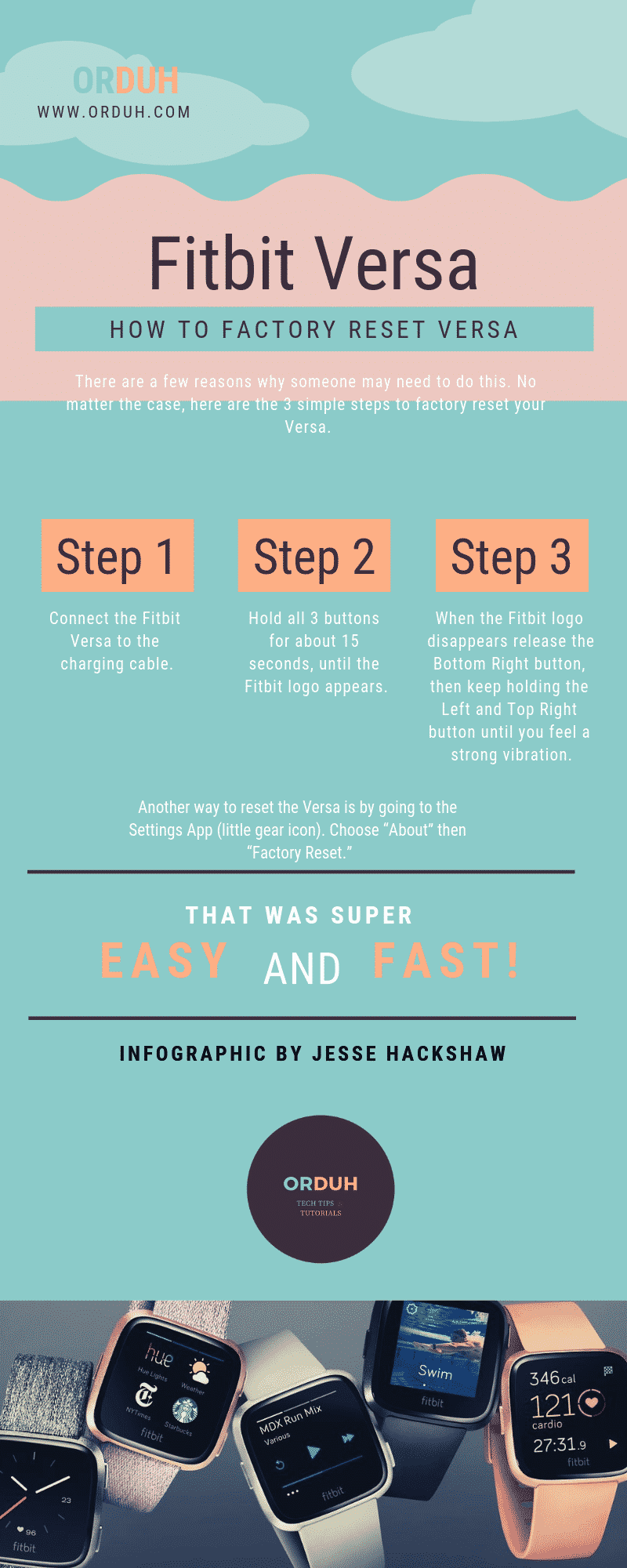 Connect the Fitbit Versa to the charging cable.
Hold all 3 buttons for about 15 seconds, until the Fitbit logo appears.
When the Fitbit logo disappears release the Bottom Right button, then keep holding the Left and Top Right button until you feel a strong vibration.
The vibration indicates the factory reset initiated. This process may take several seconds, and eventually, the static logo appears and the device boots the image on the factory slot (Says go to Fitbit.com/setup).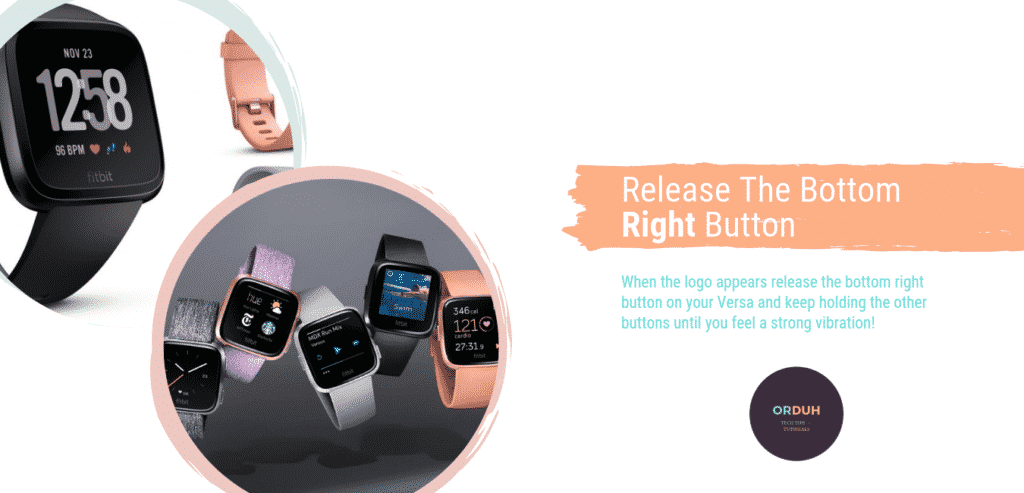 However, if you fail to release the 'Bottom Right button' in time, or otherwise don't follow the procedure the static logo appears quickly and boots without factory reset.
Should you still need help, check out the below YouTube video or visit Fitbit's support page.
Video: Factory/Hard Reset Fitbit Versa