When you need to charge Fitbit Versa smartwatches, there's really only 6 simple steps that you need to follow. Whether it's a brand new Versa or one that simply ran out of battery life, here's what to do.
How To Charge Fitbit Versa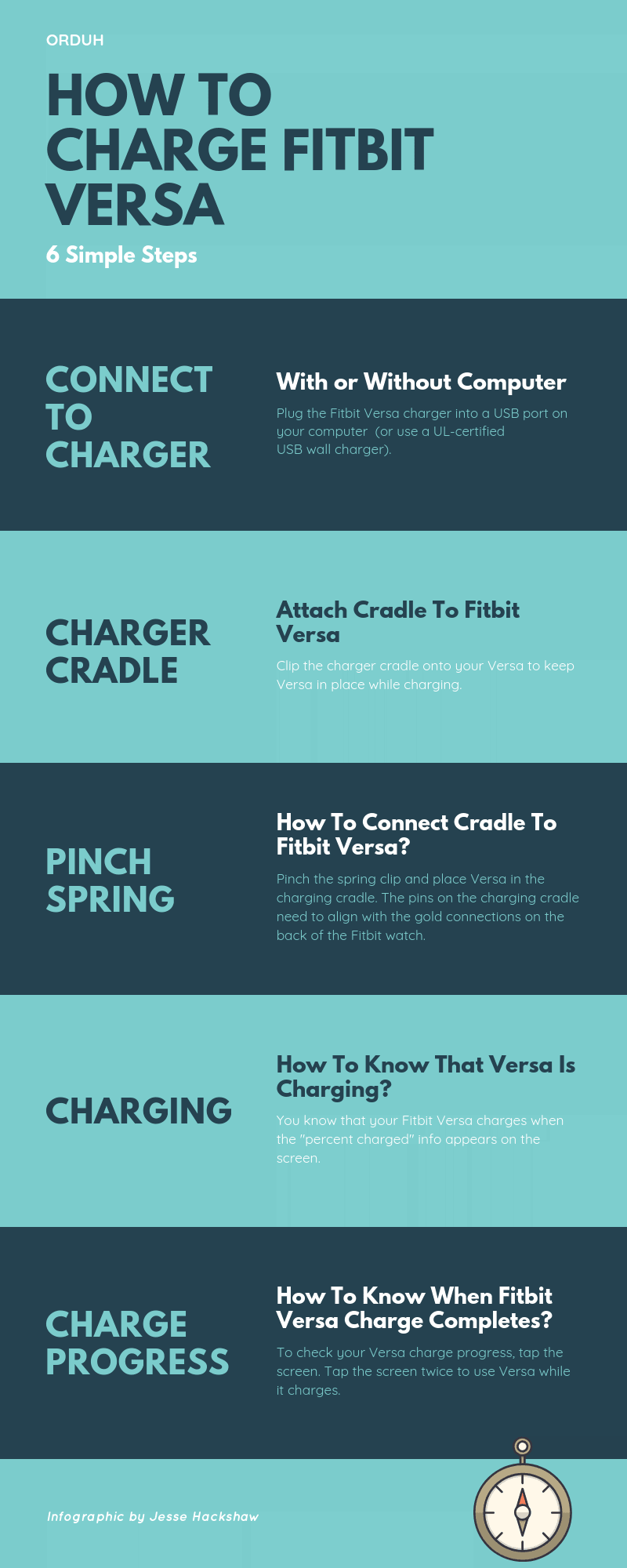 Plug the Fitbit Versa charger into a USB port on your computer (you can charge the Versa without a computer by using a UL-certified USB wall charger).
Clip the charger cradle onto your Versa to hold Versa in place while charging.
To do so, pinch the spring clip and place Versa in the charging cradle. The pins on the charging cradle need to align with the gold connections on the back of the Fitbit watch.
You know that your Fitbit Versa charges when the "percent charged" info appears on the screen.
To check your Versa charge progress, tap the screen. Tap the screen twice to use Versa while it charges.
If the above infographic on how to charge Fitbit Versa smartwatches didn't help you can watch the YouTube video after for a visual of how to do charge your Fitbit.
Video: How To Charge Versa