Breaking into what you've never done before is always exciting, particularly when it comes to running your own show. You have high hopes for it, and that is much clear. What truly gives rise to concern is the need to craft a plan first. Once you have a pretty clear sense of what sphere you want to join, you can start to indicate your aims, intended clients, and so forth.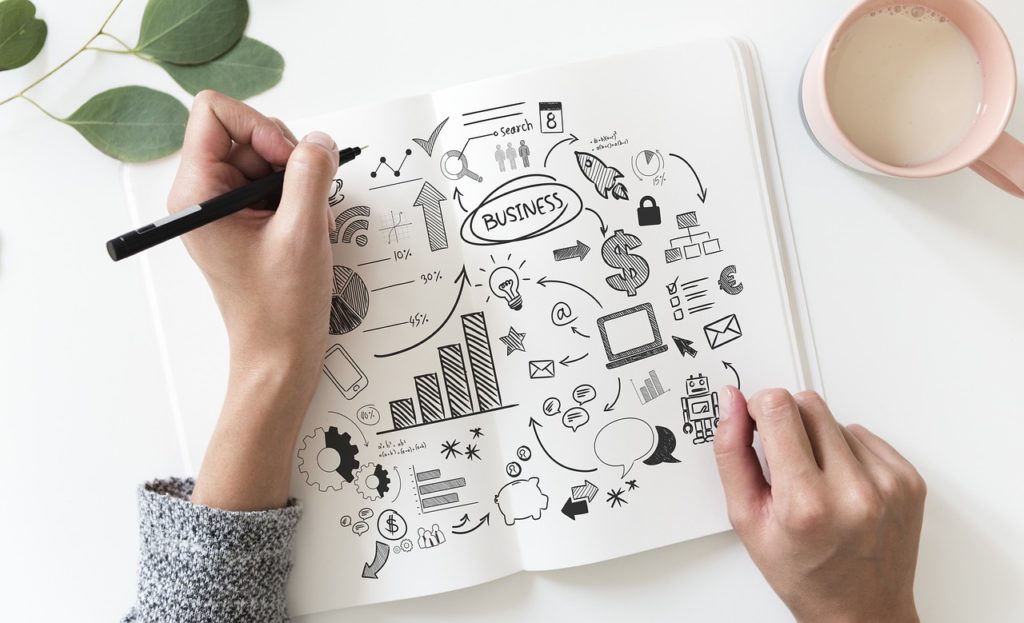 Keep in mind that no profitable company starts with a bad plan; therefore, it is crucial to do your best to create a powerful paper. Have no idea as for what to start with? Below, there are some tips to pay attention to first:
Make up your mind
Decide on how you will promote your offers. What will you put up for sale? What is your go-live date? Where will be your trading place located? And why the chosen sphere suits you the most?
Present your budget
Stating the fact that your annual budget will be $600,000 is not enough if you tend to end up with a fruitful plan. Back up your words with the relevant data, explaining each and every expense you will have. Take note that if you roll up to a bank and groundlessly ask for a $600,000 loan, an officer will probably say "No" to you.
Tell where you will be in a year or so
All must have a clear vision of their companies' future, especially when they are planning on taking a loan. Where do you see yourself in a half a year/ 1 year/ a decade?
Don't write too much
There is no need to engage in an empty talk in your paper, include only meaningful info that demonstrates how you will keep the lights on. Ideally, make your plan less than forty pages long. But if you are not sure that you can craft a solid document within this limit, then you better hire a professional writer from Pro-Papers.
Define your potential gotchas
There is no secret that there are risks involved in placing a pet project into operation. Every distributor knows this, all banks realize this, and you should keep this in mind too. These risks are usually involved with entering into a market, encouraging the middle class to spend their savings, and so forth.
Ask an expert to look through your paper
With no doubt, it takes a lot of effort to create your own paper. It doesn't matter how hard you work, you will make errors for sure. Therefore, entrust an expert – preferably a business owner – with the review of your plan. Ask him or her to comment on your work so you can end up with a perfect piece.
Indicate your clients and explain what made you enter this market
All products should be aimed at specific clients. If you want to sell pots, it doesn't make any sense to market towards teenagers who don't cook or do this as rare as dogs in space. Define your demographics and back up your position with the reasoning.
Get real
It is hard to deny that most entrepreneurs want to obtain a license to print money and thus expect to earn much in no time. But how legitimate are those expectations? A very little amount of enterprises have that potential. For instance, if you want to offer delights at a stand, then don't expect to make crazy money in a year or so. How many servings will you have to encash to come close to this kind of profit? There is no way a candy stand will bring you this money any time soon.
Mention what makes you gain the upper hand
Browse the Web to collect some information about others in the area. Come up with something that will make you stand out from them. Will you have a novelty shop? Will you provide upmarket goods? You will find numerous means to stand out from your competitors; you just have to discern your strengths.
Attach your resume
Don't neglect to show a credit expert your CV along with your partners' ones. By doing so, you will show the bank that you are aware of what you are up to. Take your time to create effective resumes and attach them to the pile.
For you, to get a loan, it is crucial to single realistic aims so that a credit expert believes that you know what it takes to own a business. Whether it is providing your budget, designating your gotchas, or defining your intended clients, read those hints to start off as is right and proper.