Sometimes, you want to select text like columns in a spreadsheet when you use Notepad++. You can easily do this with the following steps:
Firstly, put your cursor at the beginning position where you want to begin selecting text.
Then, press and hold the "Shift" and "Alt" keys on your keyboard.
Continue holding "Shift" and "Alt" while using the "Down" and "Right" arrow keys on your keyboard to select the text.
But, you can make a vertical selection in most of the text editors running under Windows, by holding Alt and selecting with a mouse. 
To select large swaths of text or to move text around, using the Alt + Mouse dragging method is a much better option.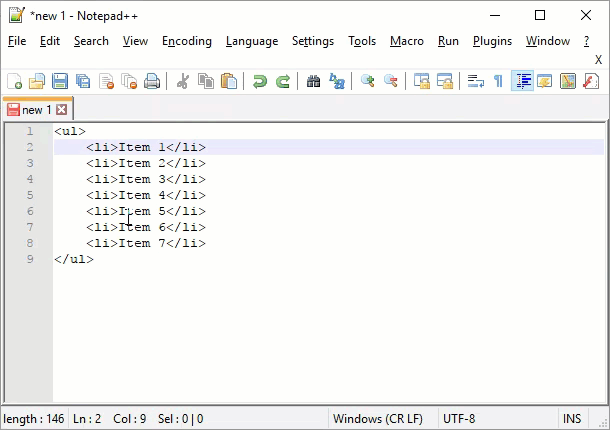 That's the quickest way to use column mode in Notepadd++.  Here's hoping that the tutorial helped in some way.