I like to have a good weather app on my Android/iPhone. For example, I travel a bit, and I like to know the weather forecast of the places I go to. An accurate weather app helps you prepare for the worst or the best.
And, like me, you probably like to have a nice weather widget on your Android's home screen. If only to get a quick overview of the weather. I also like a good clock widget there too.
Here are 15 of the best weather apps for iOS and Android. Oh, most of these offer weather widgets for your Android home screen as well.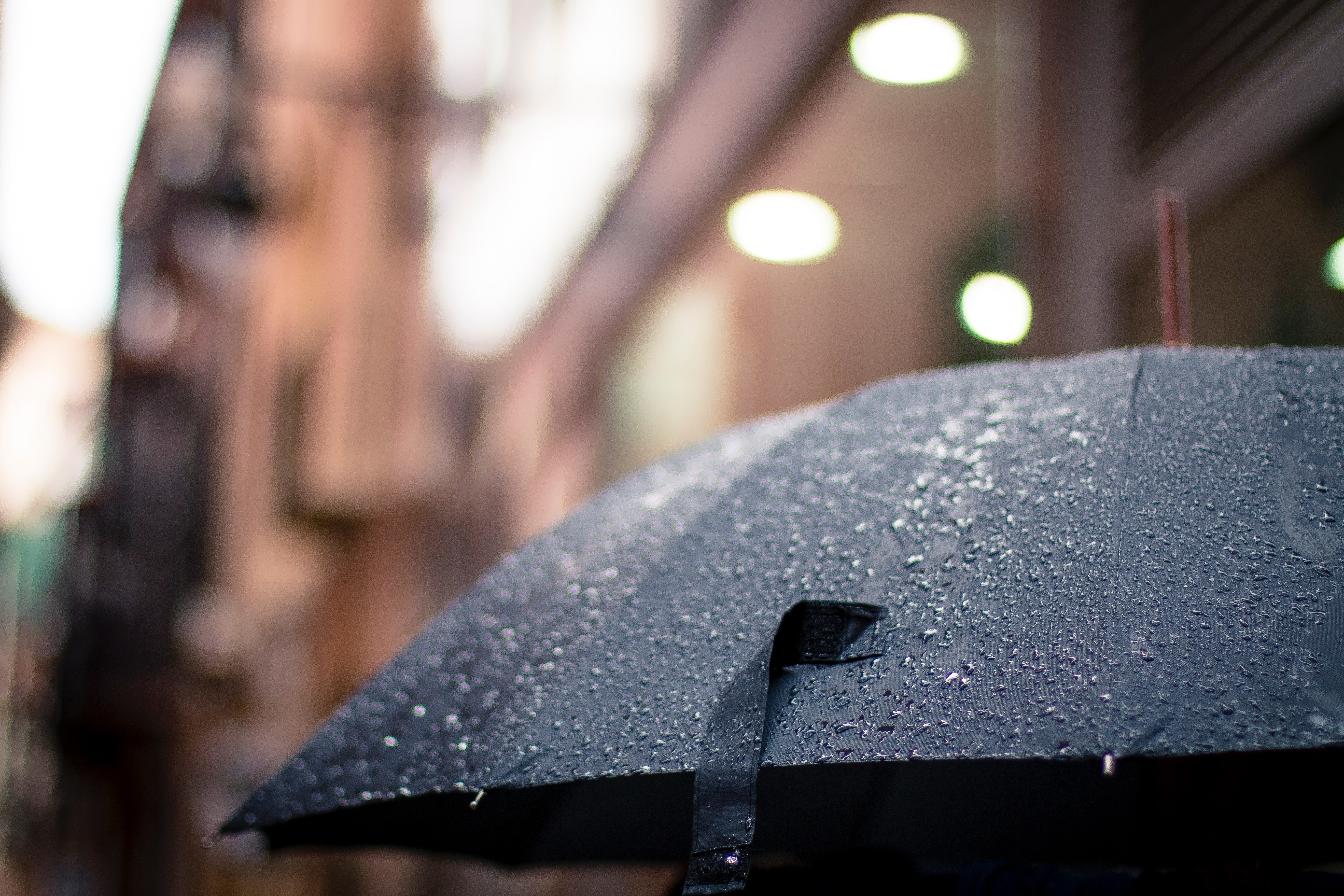 Yahoo! Weather (Android, iOS: Free)
Yahoo Weather (Android, iOS) is one of my favorite weather applications because it has a very nice and easy to use interface.
And, I know that you would appreciate the beautiful background images that change as you move from city to city.
The images match the time of day as well as the current weather conditions. But, what about the weather? How detailed is the weather information?
Like most other free weather apps, you see detailed five-day forecasts and there's an interactive radar map. Moreover, there are heat and satellite maps.
Yahoo Weather is user-friendly. A good choice if you just want a quick overview of the weather.
1Weather (Android, iOS: Free)
1Weather (Android, iOS) made our list of must-have Android widgets. While I like the simpleness of Yahoo Weather, you may want more details. Well, there's lots of weather data to get from 1Weather.
You get quick weather forecasts, a summary of the local weather. However, you can also go a bit deeper. For example, you can see hourly weather updates, a 10 day and even 12-week forecasts.
And, 1Weather features a home screen widget, detailed radar maps, notifications and severe weather alerts.
AccuWeather (Android, iOS: Free)
AccuWeather (Android, iOS) offers us hourly, daily and 15-day weather forecasts. However, I love the fact that it integrates with my calendar app.
That's right. When you open the calendar app on your iPhone or Android, you see the weather forecast for the upcoming days via the AccuWeather app.
Moreover, the MinuteCast feature shows you local weather minute-by-minute forecasts for up to the next two hours. How cool is that?
It's one of the few weather apps with support for a lot of countries. Over 3 million locations give or take a few. And, it supports alerts for incoming severe weather events such as snow, thunderstorms, high winds or tornadoes.
The Weather Channel (Android, iOS: Free)
The Weather Channel app comes in at a close second to AccuWeather. It's a free, ad-supported weather app for Android, iOS, and Windows phone.
The Weather Channel app gives us a ton of meteorological data. For starters, we get access to temperature, wind , and visibility on an hourly or daily basis.
TWC also displays Doppler radar data to show rainfall and weather events and severe weather alerts.
What I like most about the weather app is that you can share info to social media. This includes images, updates, videos to social media. Really good when you want to share weather info with your followers/friends.
WeatherBug (Android, iOS: Free)
WeatherBug (Android, iOS) is another free app that gives us fast weather updates. There are alerts for dangerous weather, accurate forecast data, and so many more features.
For example, interactive maps, visual forecasts, live cameras across selected locations and social media integration. Yes, you can share weather updates on social media too.
NOAA Radar Pro (Android, iOS: Free)
NOAA Weather Radar for iOS is an easy-to-use weather app. It shows real-time animated radar images on an interactive map. And, like most other free weather apps, it notifies you of bad weather.
The Android version is NOAA Weather Radar & Alerts, and it offers the same functionality as the iPhone/iPad version. Both ad-supported. However, for 1.99 on Android & 4.99 on iOS, you can get the ad-free pro version.
Also, I like the Apple Watch integration. So, I get weather updates on my watch without having to look at my phone.
Weather Underground (Android, iOS: Free)
Weather Underground (Android, iOS) pulls data from over 30,000 weather stations to provide accurate local weather forecasts.
But, where the app stands out is with its crowd reporting feature. You can report forecasts and post your own sky and hazard reports. And, you can verify this information by viewing what others in the area upload.
Severe weather alerts and meteorological info in your notification tray. As well as hourly forecasts up to 10 days are some of the other features.
What The Forecast?!! (Android, iOS: Free)
OK! I LOVE What The Forecast?!! (Android, iOS). I say it's the best weather app. But, I have a great sense of humor and that's just what the app offers.
What The Forecast pulls weather information from AerisWeather and matches it with an animated landscape. Then, the app shows the info with funny descriptions and quips about the weather.
Some descriptions may contain curse words, however, there's a filter for that. And, the weather information is accurate. No matter how comical the information seems.
It shows current conditions, an hourly forecast for the next two days, 7-day forecasts and you can switch between US & imperial metrics.