If you're wondering "how do you set up a Fitbit?" Then, you're in the right place. Here's a quick how-to guide on how to use www.fitbit.com/setup to activate your fitness tracker.
Before you can use your Fitbit, you must connect it to your Fitbit account with your phone. A tablet or computer can also do the trick.
When you connect your device, it allows you to sync data back and forth with Fitbit. You can see stats, analyze historical trends, set goals, log food and water, and more.

How to set up Fitbit tracker

Time needed: 5 minutes.
A how to guide on how to set up your Fitbit using www.fitbit.com/setup
Download and install the Fitbit app

Apple devices—Apple App Store
Android devices—Google Play Store 
Windows 10 devices (phones, tablets, and computers)—Microsoft Store

Open the Fitbit app and tap Join Fitbit.

Once you finish downloading the app. Open it and create a new Fitbit account or sign into your existing Fitbit account.

Complete the set up instructions

Follow the on-screen instructions to create a Fitbit account and connect ("pair") your Fitbit device to your phone or tablet. 
There's an article on how to set up the Fitbit Versa as well. For more Fitbit guides, check out our section on Fitbit.
For Fitbit Aria and Fitbit Aria 2 scales, the process is a bit different. Here's what you need to do: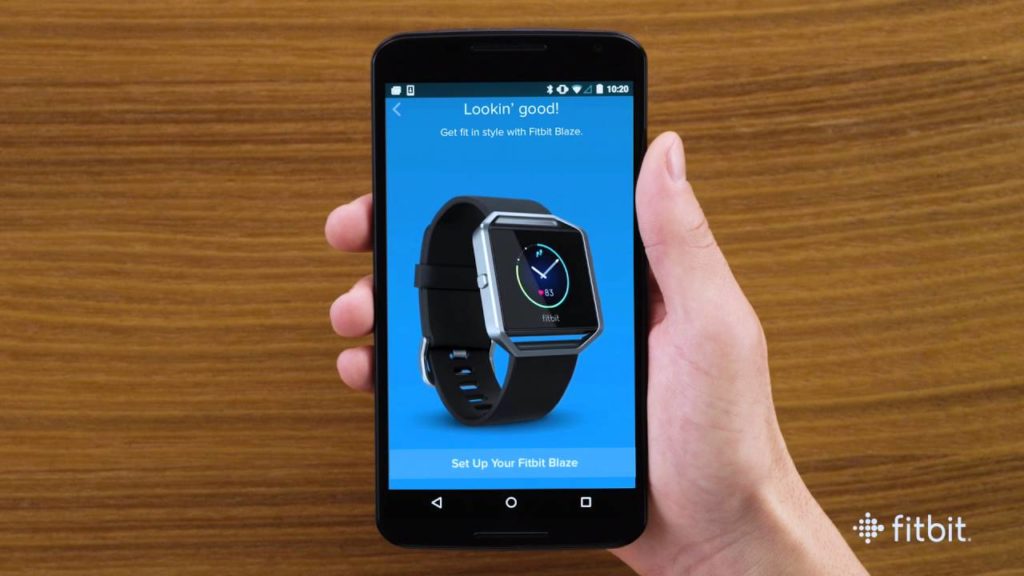 How to sync Fitbit Aria Scale
To set up your Aria scale:
Restart the computer, phone, or tablet that you're going to use to set up your scale.
Make sure your browser allows cookies.
If you're using a computer:

Put your scale within 10 feet of your router.
The router must work with the 802.11b protocol.
Unplug any Ethernet cable connection. The router and computer must use Wi-Fi.

Open a web browser on your computer, phone, or tablet and go to www.fitbit.com/scale/setup/start.
Tap or click Get started, then tap or click it again when you see the pop-up message.
Sign in to your fitbit.com account.
Give your Aria a name and enter the initials you want to see on the scale when it recognizes you.
Put the scale into setup mode by removing a battery for 10 seconds and then reinserting it.
Tap or click Continue when the scale's display reads "SETUP ACTIVE."
Switch your computer, phone, or tablet to the scale's Wi-Fi network. This appears as the word "Aria" followed by six characters.
Go back to your web browser and tap or click I'm Connected. You'll see a list of available wireless networks.
If you don't see your network, tap or click Join Other Network to enter your network name and password.
Enter your network password.
Tap or click Submit, and then check your scale's screen.
If you see a check mark or a smiley face, the Aria connected and you can stand on the scale to complete a weigh-in.
How to set up Fitbit Aria 2 scale