As part of their Developer Summit, Google revealed an upcoming feature, In-app Updates API, that will give developers the option to force app updates.
We've heard that you'd like more controls to ensure that users are running the latest and greatest version of your app. To address this, we're launching an In-app Updates API. We're testing the API with early access partners and will be launching it to all developers soon.

Google
There are two options from which developers will be able to choose. Flexible or Immediate. With the Flexible in-app-update option, users receive a notice once they open the app that an update is available and recommended.
However, users can continue using the app normally while it updates in the background. Once the update completes, an app restart is necessary to install the new update.
The other option, Immediate in-app updates, when you open an app, it automatically shows the update notice. The app then becomes unusable until you select the update button to update the application.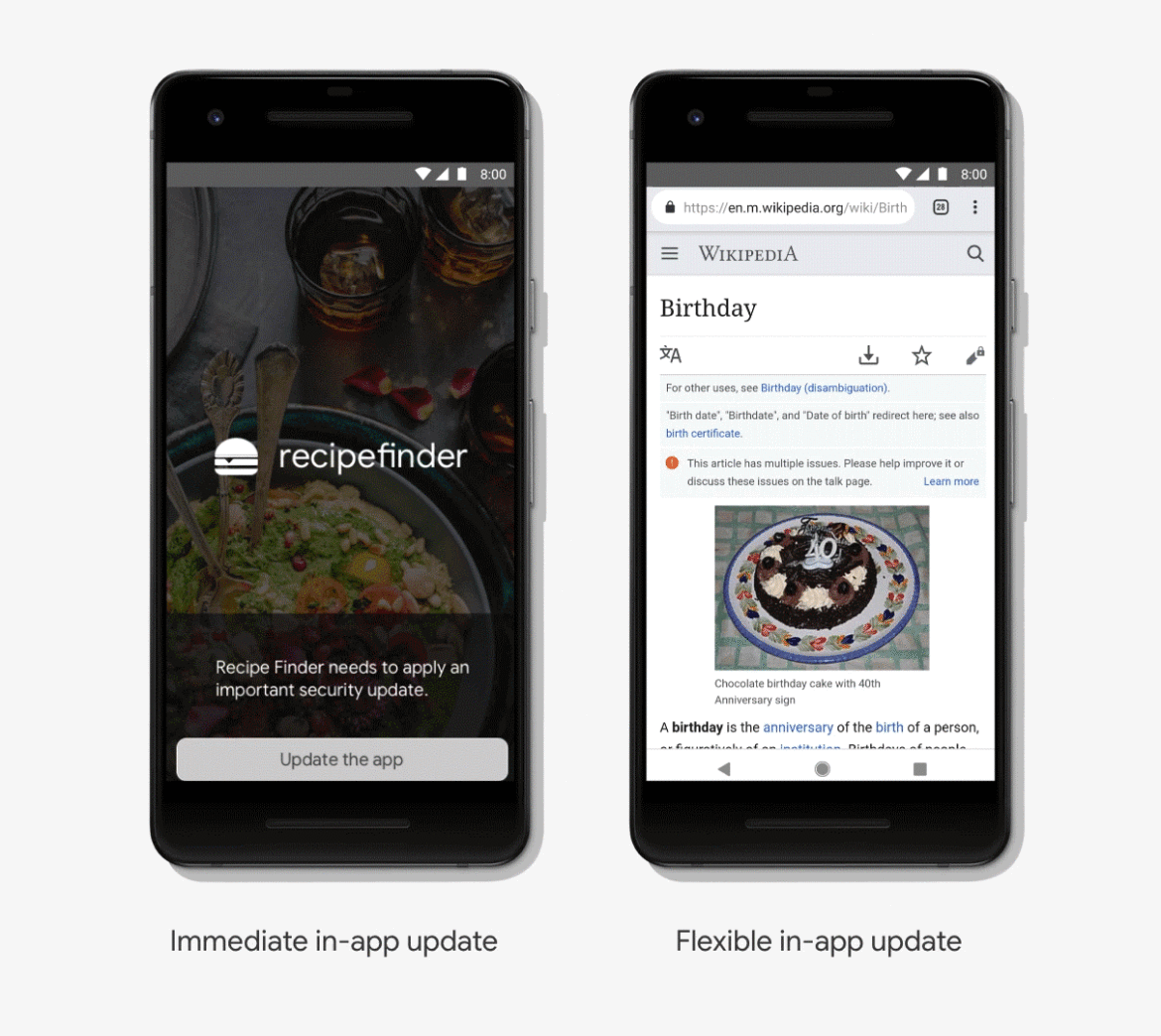 Via – Android Developers