Best Gaming Laptop Under 1000: If you're searching for gaming laptops under 1000 dollars, then this is the place to be. This article outlines/lists all of the best 2018 gaming laptops under 1000. Here, you find laptops under 1000 that offer stunning graphics, smooth frame rates, and exceptional audio.
These laptops do not experience lag or heating problems. Before you rush off into the list of gaming laptops under 1000, here are a few things to consider. Without further delay, here is an updated list of laptops less than $1000
Best Budget Gaming Laptop: HP Omen 15
The HP Omen 15 underwent a redesign and now features a beautiful chassis. There's also a clicky, responsive keyboard; and an easy-to-remove panel to upgrade the hard-disk drive, solid-state drive, and RAM.
I can't mention all those features without talking about the bright, vibrant display and the nice, loudspeakers. The HP Omen 15 is a gaming notebook that will serve you well for a long time. Find it on Amazon.
Key Specs: CPU: 2.8-GHz Intel Core i7-7700HQ CPU * GPU: AMD Radeon RX 550 GPU with 2GB of VRAM * RAM/Storage: 8GB/1TB 7,200-rpm HDD * Display Size/Resolution: 15.6/1920 x 1080.
Best For Productivity: Origin Eon15-S
The Origin Eon15-S is a 15-inch gaming laptop that is somewhat portable at 5.2 pounds. It has good overall performance, thanks to the Nvidia GeForce GTX 1050 Ti graphics.
Not to mention the decent battery life and a good design that stays cool while gaming. It's a great choice for gamers on a tight budget. You get a good gaming laptop without making too many compromises.
Key Specs: CPU: 2.5-GHz Intel Core i5-7300 HQ * GPU: Nvidia GeForce GTX 1050 Ti with 4GB of VRAM * RAM/Storage: 8GB/256GB M.2 PCIe SSS with a1TB 7,200-rpm hard drive * Display Size/Resolution: 15.6-inch/1920 x 1080
Best Graphics Performance: Lenovo Legion Y520
While it is an entry-level laptop, the Legion Y520 with its Nvidia GTX 1050 Ti GPU is really stunning. During testing, the laptop had consistently high frame rates. Additionally, the sleek, tapered design and strong performance of its Intel Core i7 CPU put it up there on the list with most budget gaming PCs.
Longest Battery Life: Dell Inspiron 15 7000 Gaming Laptop
Face it. We all want a laptop that has a long battery life and great performance. The Dell Inspiron 15 7000 Gaming laptop has one of the longest battery life on the market.
Not to mention that it's one of the few gaming laptops under $1000 that truly supports VR. All thanks to the Nvidia GTX 1060 (Max-Q) GPU.
The  7th-generation Intel Core i5 makes it good at performing multiple tasks. All in all, if you need a laptop for gaming that offers good frame rates, solid performance and has a long lasting battery, the Dell 15 7000 is a good place to start.
Best Audio: Acer Aspire VX 15
The Acer Aspire VX 15  has a nice design and beautiful look. What I like most about the laptop is the sound. The speakers on the VX 15 are surprisingly powerful and well-balanced.
With regard to gaming, the Core i5 CPU and Nvidia GTX 1050 GPU provides adequate support for moderate gaming and computer use.
Key Specs: CPU: 2.5-GHz Intel Core i5-7300HQ CPU * GPU: Nvidia GeForce GTX 1050 with 4GB of VRAM * RAM/Storage: 8GB/256GB M.2 SATA SSD * Display Size/Resolution: 15.6/1920 x 1080.
Check out the information below to help you make your decision when buying gaming laptops under $1000. An, read even further for more laptops that might suit your gaming needs.
Things to Consider
It's no secret. High-quality gaming laptops provide power, power enough to support current games and games to come soon. Gaming laptops are pricey. However, this does not mean that you can't find a great gaming laptop under 1000 dollars.
You only need to take some tips into consideration before you make that purchase. Searching for the best gaming laptop opens your eyes to the vast majority of PCs on the market.
The most important aspects to look for are the size, processor, RAM, hard drive, design and battery performance. At $1000, you more than likely will not get the best of each of these components.
Luckily, you aren't shopping for a super gaming laptop. You need a good gaming laptop under $1000.
Brand
Perhaps you have a favorite brand in mind. More likely than not, there is a laptop capable of playing your favorite games that your favorite company manufactured.
For example, we've compiled lists of the Best ASUS Gaming Laptop and Best MSI Gaming Laptops.
If you're already familiar and comfortable with a brand, then be sure to consider going for a laptop under that brand.
Processor/CPU
The best gaming laptops around the $1000 mark will feature at least a quad-core Intel processor(i5 or i7).
You can check out our list of best i7 laptops or best i5 laptops to get a feel for which of these laptops offer the best performance for your games. Either way, these laptops provide a rather stable gaming experience.
Display
As with many things, size matters! For hardcore gamers, a 17-inch laptop or, at a minimum, a 15-inch laptop is the screen of choice.
Larger screens provide better visual experience but can incur a higher price. If visual experience is on the top of your list, then aim for a display of these sizes. Be sure, however, that the monitor supports a resolution no less than 1080P.
Graphics Card
The graphics card is not the aspect that you want to cut back on. The graphics card is the most important part when it comes to playing video games on your laptop. Without a proper graphics card, you risk having terrible framerates.
Also, many newer games aren't playable on an outdated graphics card. If your budget laptop says that it uses an integrated graphics card, put it back on the shelf. Aim for a gaming laptop that has at least an AMD or NVIDIA graphics card.
Memory/RAM
Aim for 8GB of RAM. If you're really on a tight budget, go for 4GB. More is always better in this case. Go nowhere below 4GB but always aim for 8GB and up.
About the hard drive space, 500GB is a good start. Now that you have an idea of what to look for, here's the list of the best gaming laptop under $1,000.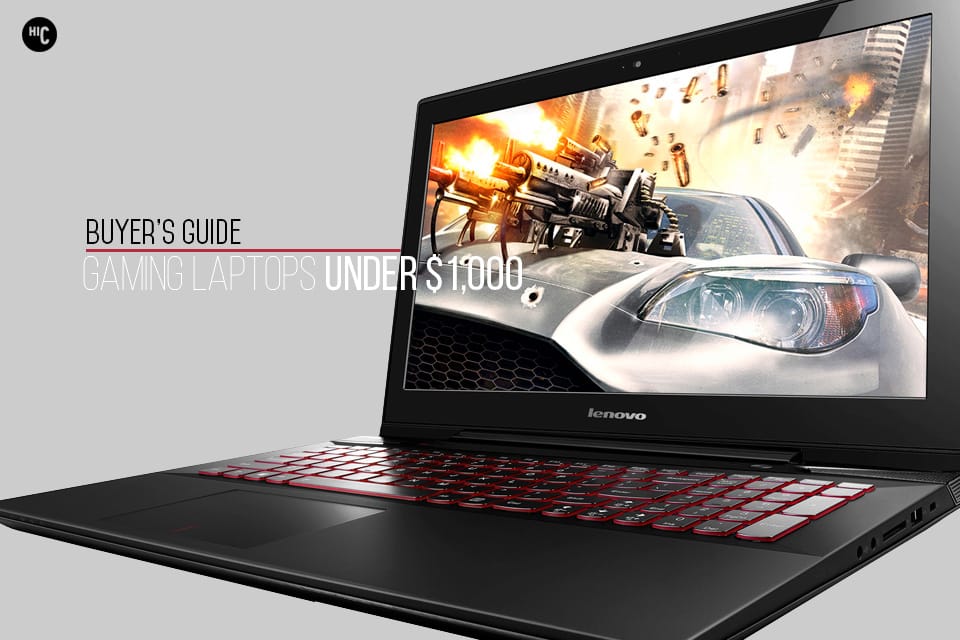 Top Gaming Laptops Under $1000 Chart
Conclusion: Best Gaming Laptop Under 1000
The best laptop for gamers under 1000 may not have the high-end components of a dedicated gaming laptop, but they still have the necessary components for casual gaming.
In this article, there are great selections for good budget gaming computers. They have the best features and if you need help selecting one, leave a comment below.
If you think that your personal laptop is not on the list, drop us a comment, and we'd be sure to consider adding it. Thanks for reading, the Best Gaming Laptops for Under $1000 2016 Update. 
If you're looking for more laptops and gaming computers, check out the list below and customer reviews for the top 5 laptops for gamers on a $1000 budget!
5 Best Gaming Laptops Under 1000 Bucks Reviews
The MSI GP60 Leopard-010 gaming laptop offers spectacular performance and breathtaking visuals. This amazing performance is due to the very efficient 4th generation Intel Core i5 processor and the  NVIDIA GeForce 840M graphics card hidden inside this budget gaming laptop for under 1000 dollars. The MSI's Matrix multi-monitor display allows connections with up to two external monitors. A great feature for those multimedia aficionados.
The well crafted SteelSeries gaming keyboard is extremely accurate and provides the best gaming experience. Stunning visuals, good performance and still, the MSI GP60 maintains extraordinary battery life.
It packs a 750GB hard drive, 8GB of RAM and features high-performance Killer e2200 game networking. This laptop is sleek, modern and offers innovative features that put it at the top of the best gaming laptops under 1000 dollars. Find out more about pricing and features here.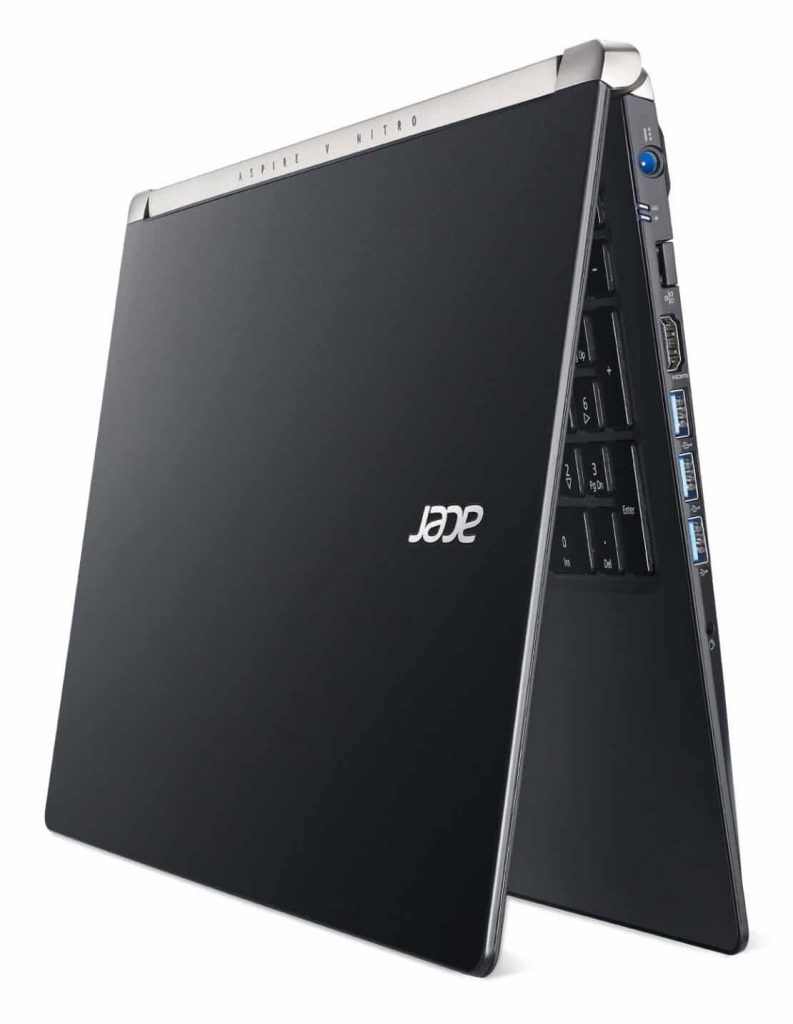 The Acer Aspire V15 offers a fourth-generation Intel Core i7-4720 HQ processor with Turbo Boost technology.  The turbo boost technology allows for a very efficient and high octane performance gaming laptop.
Visual details are up to industry standard given the NVIDIA GeForce GTX G860M graphics on the inside.
With its 802.11ac wireless connection and Bluetooth 4.0 technologies, staying connected has never been easier. The Aspire V15 Nitro has a backlit keyboard which is very comfortable to use.
The V15 Nitro also comes preinstalled with four built-in speakers and supports Dolby Digital Plus Home Theatre Surround Sound. 
It also features an HDMI port that allows for streaming games, movies and other media on external monitors.
This laptop is an excellent choice for gamers looking to buy a budget laptop. Purchase the Acer Aspire V15 Nitro gaming laptop for less than $1000 on Amazon.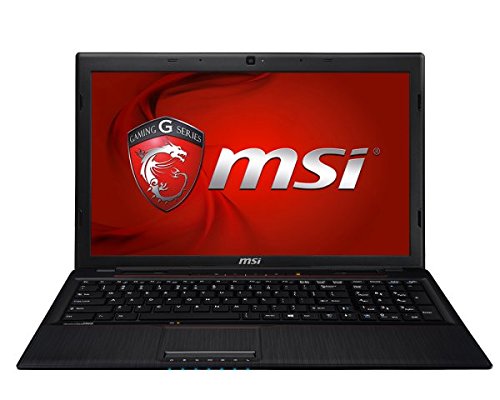 The MSI GE60 Apache 629 comes with a high-quality Intel Core 4710HQ processor that offers efficient performance even for the most challenging tasks. The NVIDIA Geforce GTX850M graphics co-processor guarantees stunning visuals and an amazing multimedia experience. 
The main features of MSI Apache 629 include the 8GB RAM, 1TB hard drive, Windows 8.1 Operating System (capable of running Windows 10) and 802.11ac WLAN connection for quick and hassle-free internet surfing. It comes with an ergonomic SteelSeries gaming keyboard that is quite reliable and makes navigation super easy and comfortable.
This laptop is capable of playing intensive games at full HD screen resolution (1920*1080). It offers excellent image quality and a monitor that is beautiful and crisp. This MSI laptop is a very solid looking device and is capable of providing a superb gaming experience. You can see pricing and more features here.
MSI Computer GE60 APACHE-629 Gaming Laptop – Good Gaming Laptop Under 1000 Dollars – Affordable Gaming Laptop Under 1000

MSI Computer GE60 APACHE-629 Gaming Laptop – Best Gaming Laptops Under 1000 – Laptop for Gaming Under 1000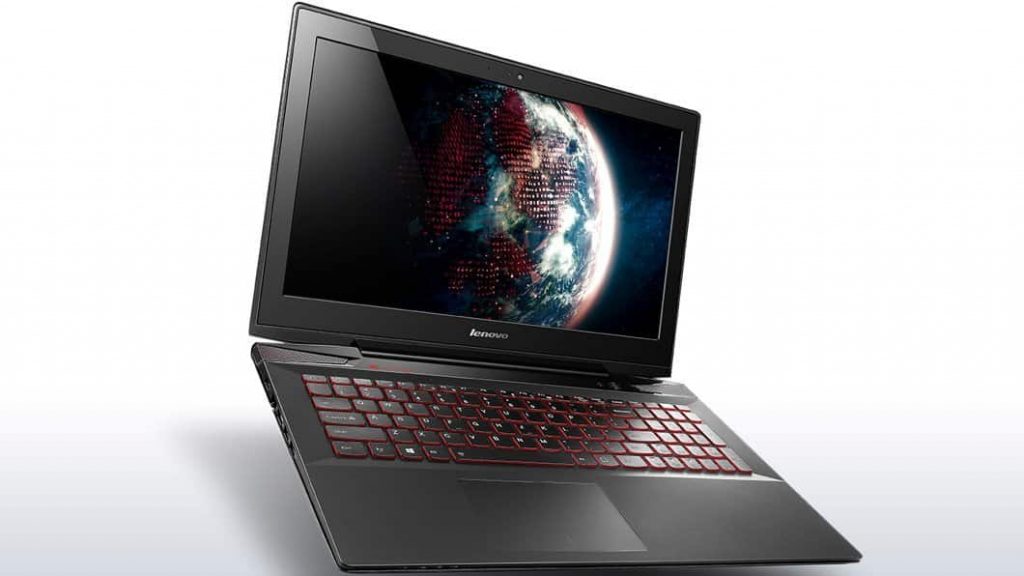 The Lenovo Y50 TOUCH has 10-point multi-touch technology which is an innovative way of interacting with your laptop and optimizes user interface. Its high quality 15.6" full HD display ensures crystal clear and crisp visuals.
JBL speakers with Dolby Advanced Audio provide a pleasant sound experience, and the NVIDIA GeForce GTX graphics card offers an enriching multimedia experience. 
Furthermore, with a storage capacity of 1 TB, you can easily store all your games and media files. Its AccuType keyboard is flatter with slightly curved keys.
Did I mention that this is a backlit keyboard? Yes, it is! The Lenovo Y50 Touch is an excellent touchscreen gaming laptop that offers incredible specs at an affordable price all of which you can see here.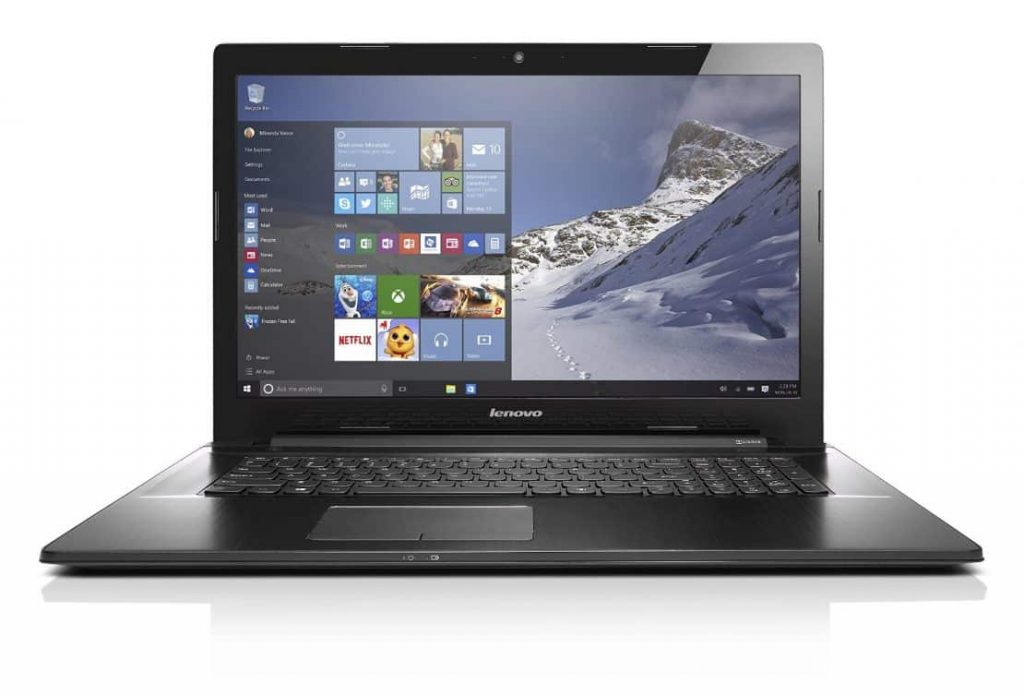 The Lenovo Z70 17.3" laptop has a stunning display and a very powerful Intel Core i7 processor. The Z70's brilliant anti-glare monitor allows you to play your games even in bright sunlight. You can enjoy 3D gaming or stream HD videos with its NVIDIA GeForce 840M graphics.
The dual JBL-designed speakers with Dolby Advanced Audio allow for near perfect audio experience. The responsive touchpad makes scrolling and zooming very easy, and it is very modern looking AccuType keyboard offers spectacular ergonomics and enhances typing accuracy.
 Its unique OneKey recovery system quickly identifies and repairs any software problem while protecting your crucial data. For pricing and other details, see the Z70 here.
More Options: Best Gaming Laptop Under $1,000 2018 Update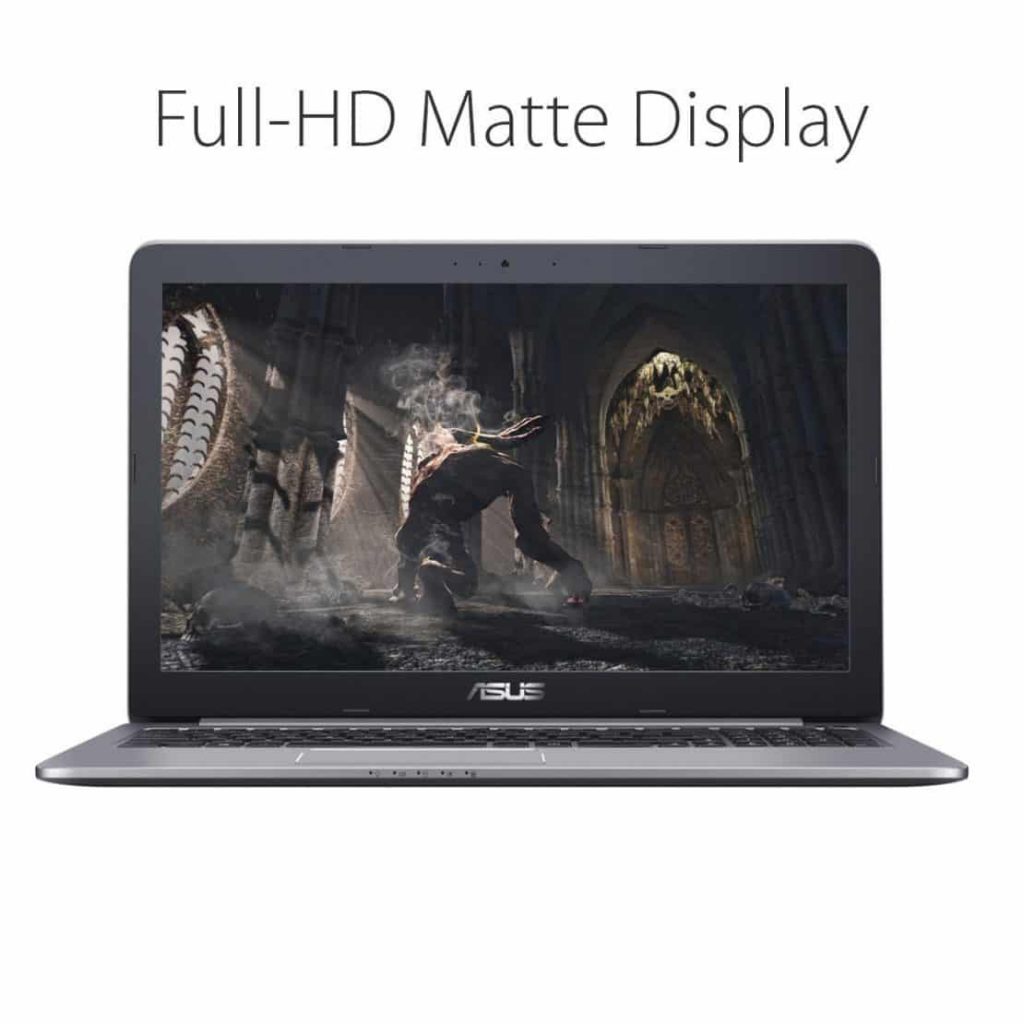 The ASUS K501UX gaming laptop is a slim and lightweight laptop. It packs a mighty 6th- Gen Intel Core i7-6500U 2.5GHz Skylake processor and NVIDIA GeForce GTX 950M gaming graphic card.
The K501UX is a gaming PC under 1000 dollars that emphasizes CPU and the graphics card. The only downside is that screen isn't the largest of screens. Nonetheless, the 15-inch panel is still acceptable, given the price of the computer.
There is also an empty SATA drive bay so you can install a second drive for better performance. Check out more information here: Asus k501ux ah71.
ASUS K501UX Images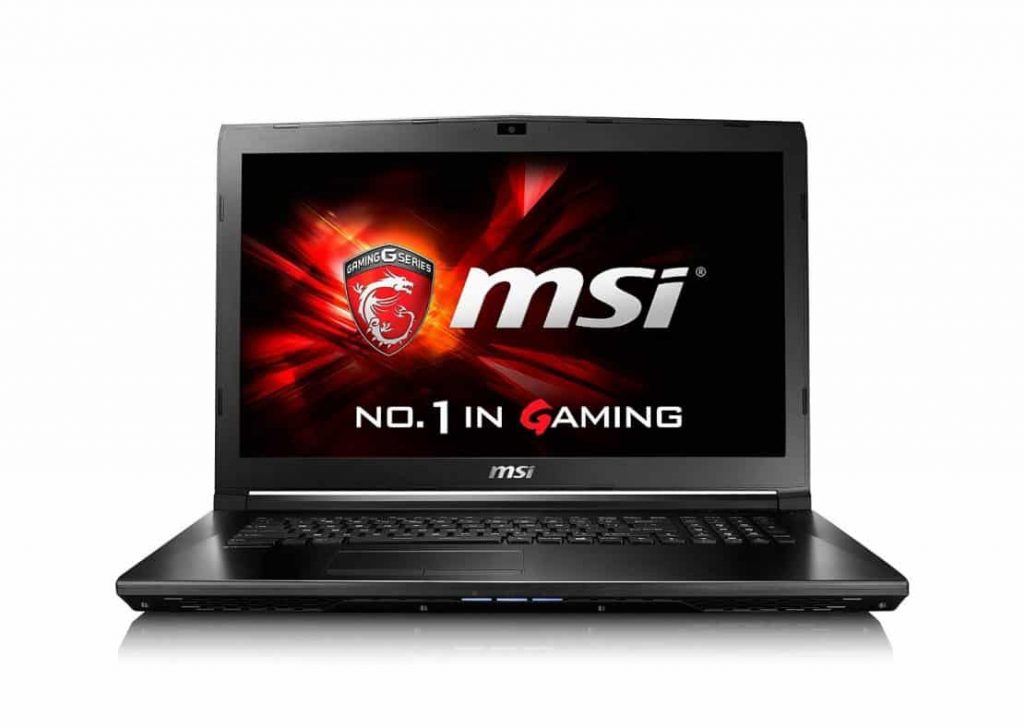 The MSI GL72 6QD-001 17.3" Gaming Notebook offers a 2.3GHz Intel Core i5-6300HQ processor and a NVIDIA GeForce GTX950M. This laptop provides relatively good performance for most gaming needs. Play hours on end with an intelligently and efficiently designed dual fan cooling system with Cooler Boost 3.
Drawing heat away from both the CPU and GPU with designated heat pipes significantly reduces heat generation and increases heat dissipation for stable gameplay after hours of gaming. Check out more features and pricing here.
MSI GL72 6QD-001 Photos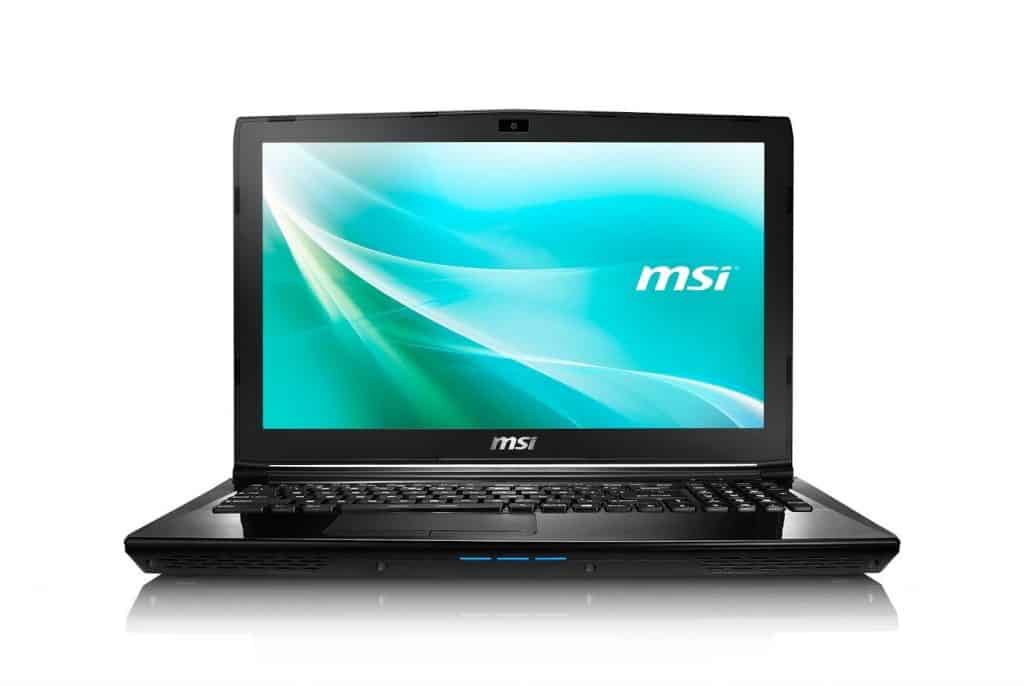 Next, on our gaming laptops under 1000 list, is the MSI CX62 15.6" Notebook PC. The MSI CX62 offers the same relative power as the other laptops on this list and even features a larger hard drive for extra storage. The overall hard drive space comes in at 1,128GB, with 128GB of that in the SSD and 1TB in the HDD.
This combination of disk capabilities is a great pickup if you're looking for something with ample storage. The MSI CX62 is one of the most affordable notebook laptops on the market with dedicated NVIDIA graphics. The NVIDIA Geforce 940M Series brings extreme graphics performance to the MSI CX62.
It scores almost 2,500 in 3DMark 11, providing fast and fluid GPU computing power in a lightweight and portable design. Check out more features and pricing here.
MSI CX62 Photos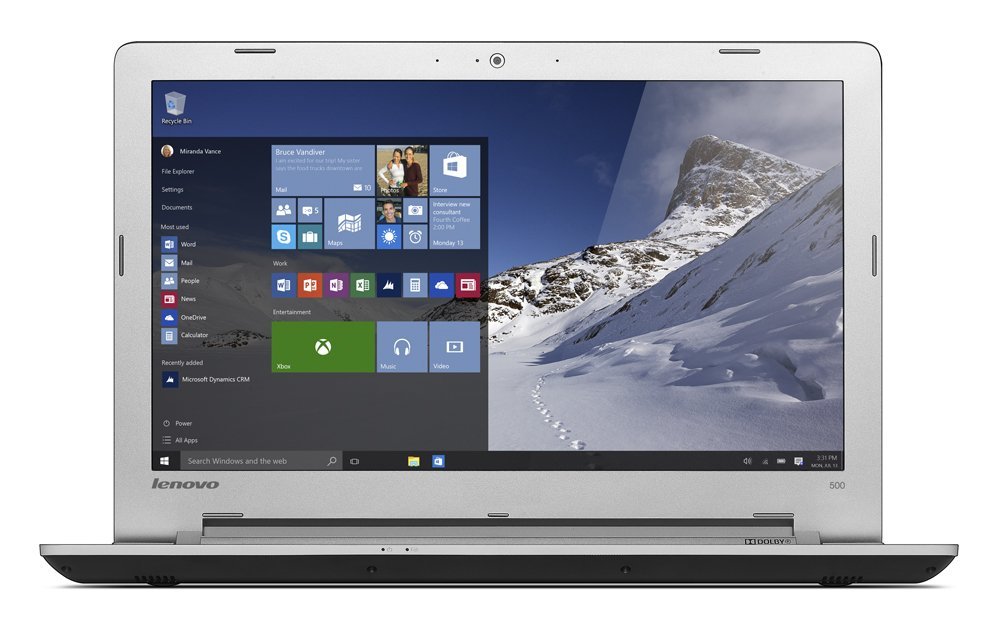 The Lenovo IdeaPad 500 gaming laptop comes with Processor – 6th Generation Intel Core i7-6500U (2.50GHz 1866MHz 4MB), Operating System – Windows 10 Home 64, Memory – 16.0GB PC3-12800 DDR3L 1600 MHz, Graphics Card – AMD MESO XT DDR3L 2G, Hard Drive – 1TB 5400 RPM+8GB SSHD.
If you are using Windows 10, you'll love this laptop's integrated touchscreen. It makes using the new Windows operating system a breeze. The IdeaPad 500 features and pricing are here on Amazon.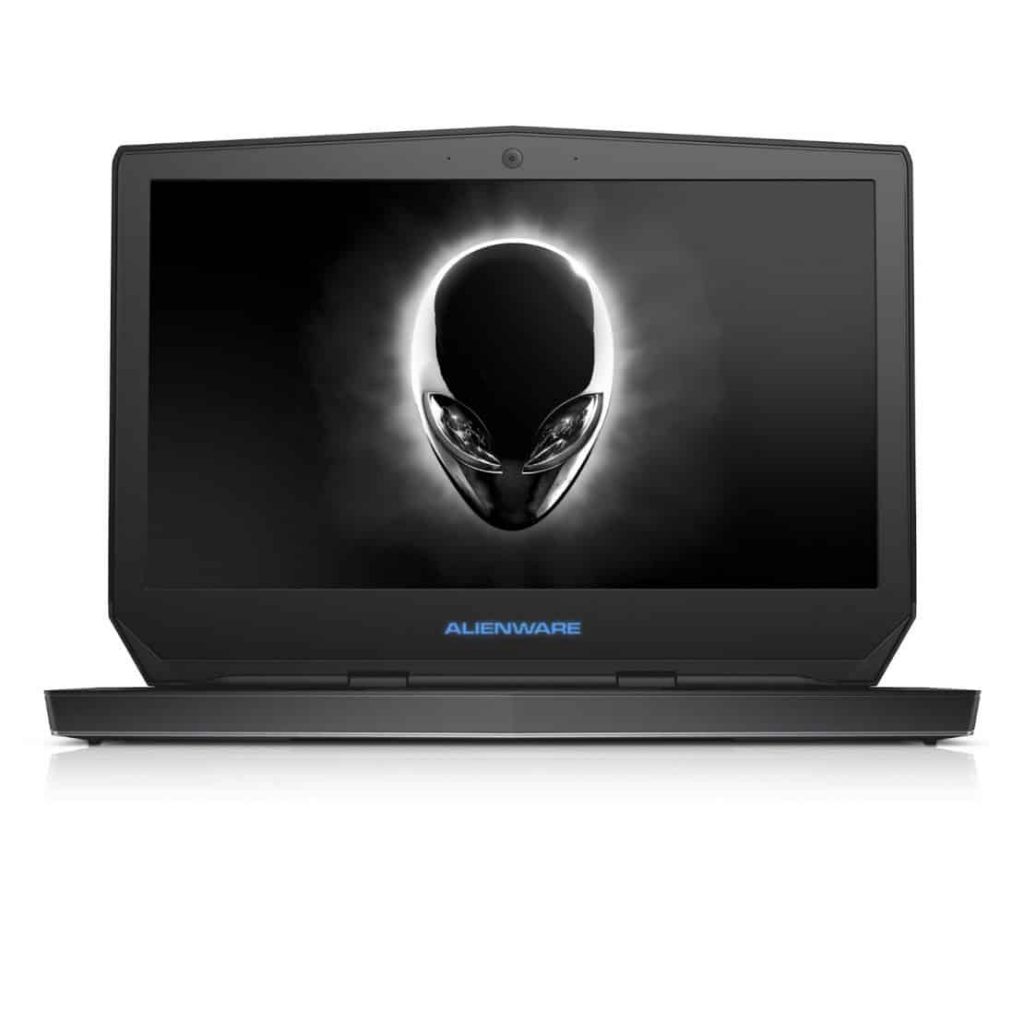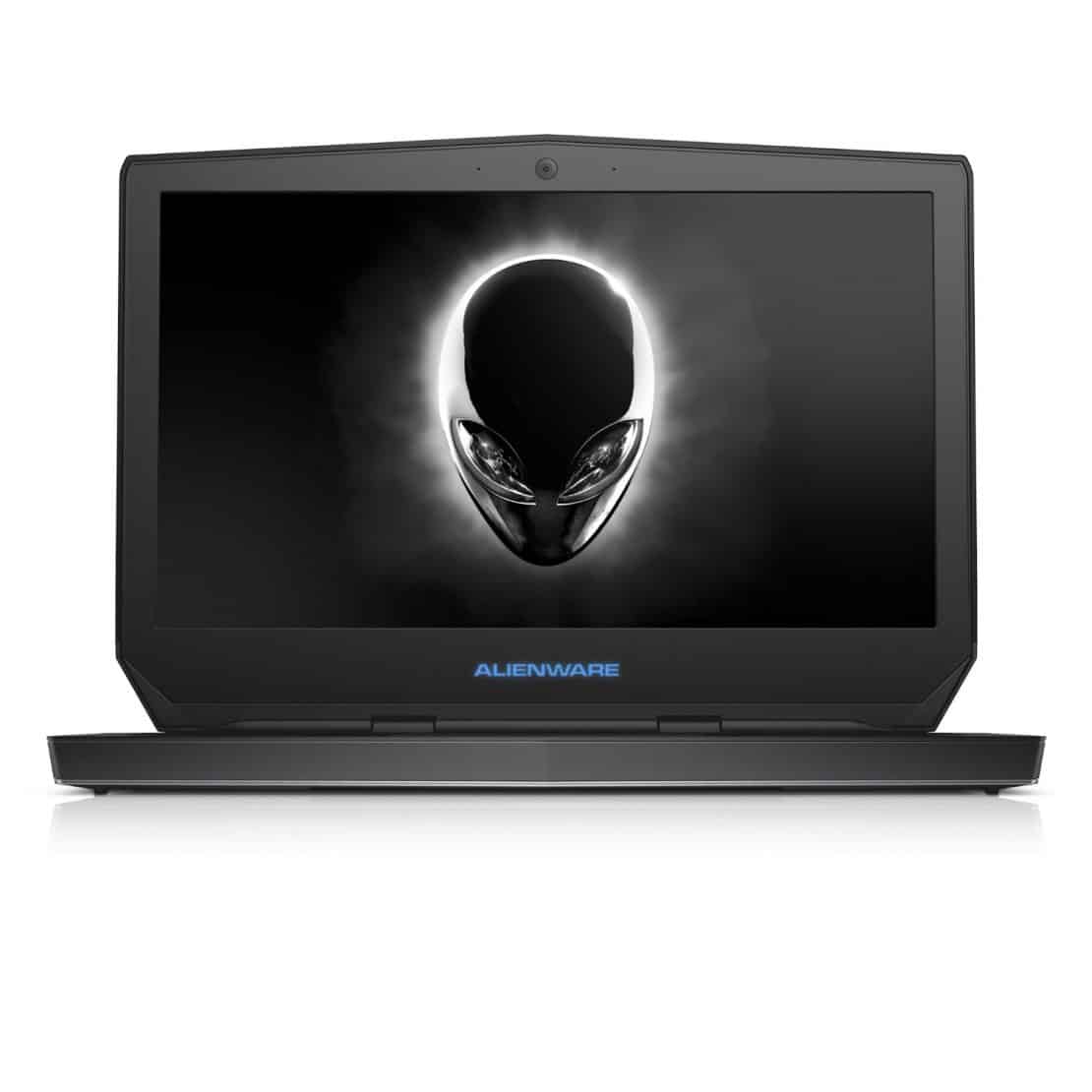 If you're in need of good gaming laptops under 1000, then the Alienware 13 ANW13-2273SLV 13-inch gaming laptop provides enough power to run demanding games but comes in at a price low enough to appease the frugal gamer.
It's not quite as powerful as its multi-thousand dollar brothers, which feature the latest generation of Intel Core i7 processor however it is still a gaming beast that makes commoners' laptops look drab and dreary in comparison. 
Maximum mobility. Engineered for a high-performance gaming anywhere, the Alienware 13 combines an incredibly mobile design with the ultimate at-home experience when plugged into the optional Graphics Amplifier. Check out this affordable gaming laptop here.
Alienware 13 ANW13-2273SLV Good Gaming Laptop Under 1000

Alienware 13 ANW13-2273SLV Best Gaming Laptop Under 1000

Alienware 13 ANW13-2273SLV Gaming Laptop Under 1000 Dollars

Alienware 13 ANW13-2273SLV Gaming Laptop – Alienware Laptop Under 1000

Alienware 13 ANW13-2273SLV Cheap Gaming Laptop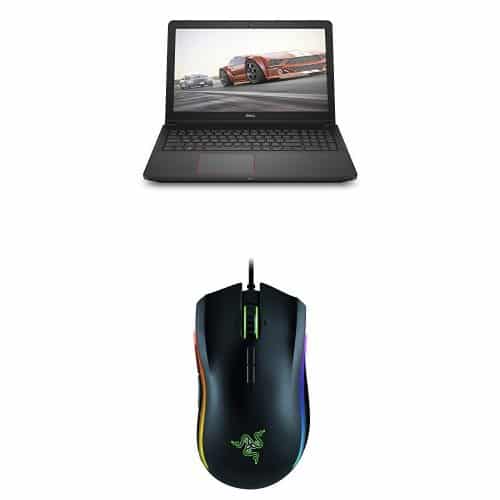 The Dell Inspiron i7559-763BLK comes with an Intel i5-6300HQ 2.3 GHz Quad-Core processor, NVIDIA GeForce GTX 960M 4GB GDDR5, 8 GB DDR3L / 256 GB Solid-State Drive, and 15.6-Inch FHD IPS, Wide-Angle, and Anti-Glare Screen. Booting times are virtually non-existent thanks to the SSD.
It's a lightweight laptop despite carrying heavyweight gear. The wireless signal is strong should you need it for online gaming. It even features a spare memory slot open for future expansion. There is room for one additional 2.5″ SATA HDD/SSD drive. See pricing and reviews here.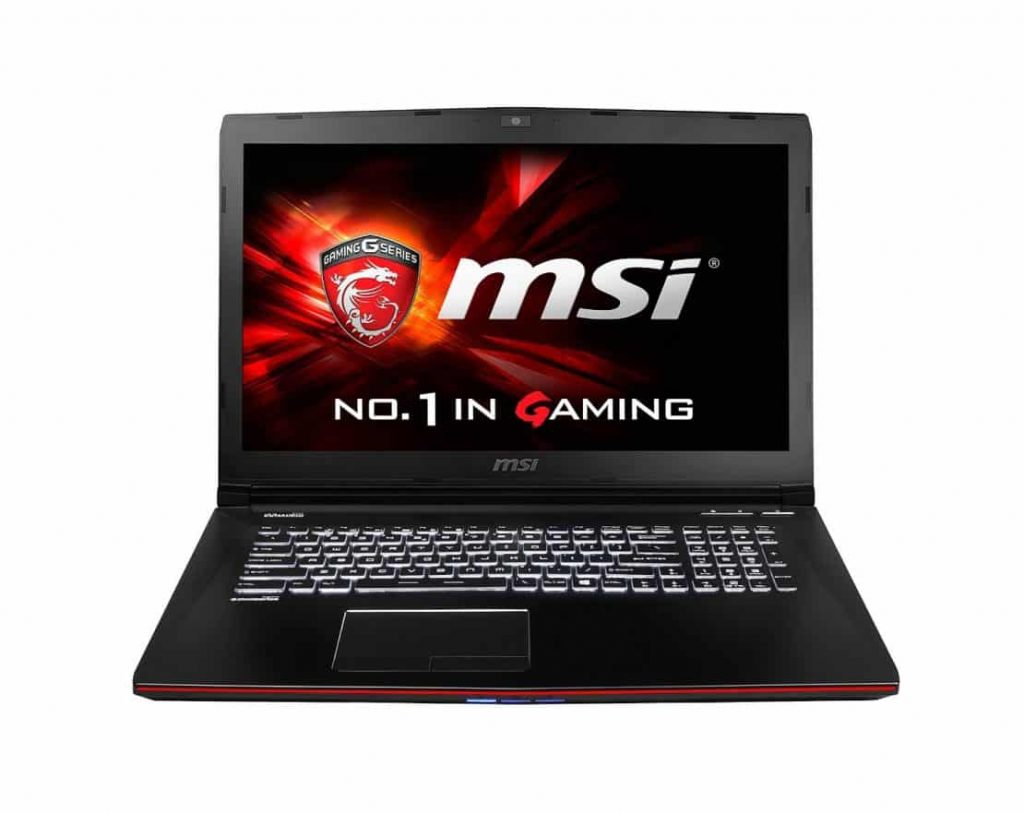 The GE72 APACHE-264 model features an Intel Core i5 processor but MSI also offers a more powerful yet still affordable computer that features an Intel Core i7-4720HQ processor and 2GB GTX960M graphic card.
MSI GE Series GE72 Apache-264 Gaming Laptop 4th Generation Intel Core i7 4720HQ (2.60GHz) 12GB Memory 1TB HDD NVIDIA GeForce GTX 960M 2GB GDDR5 17.3″ running Windows 8.1. See more information on features and specs here.
MSI GE72 APACHE-264 Images
Even More Gaming Laptops Under 1000
Well, we said that this article lists all the best gaming laptops under 1000 bucks, and we meant it. If you thought that we completed our task, you were wrong. Here is an update to our list of best gaming laptops in 2018.
Best Gaming Laptops Under 1000: Asus ROG GL Series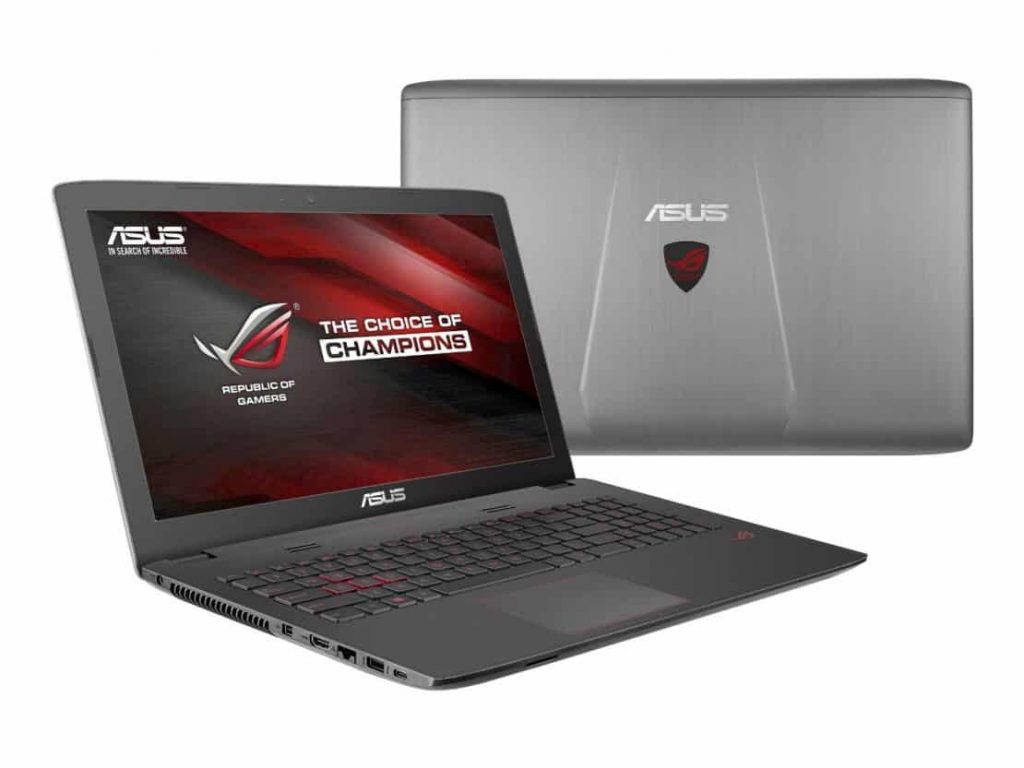 The ASUS ROG GL752VW & ASUS ROG GL552VW feature everything a good laptop under 1000 dollars ought to possess. Awesome memory management, vivid graphics and a good overall design.
Although, many complain that the design is not the most visually pleasing, the ROG GL552Vw and GL752VW manage to maintain a clean, sophisticated look and feel.
They feature a red back-lit keyboard, relatively good sound and, most importantly, they sport a 1080HD display.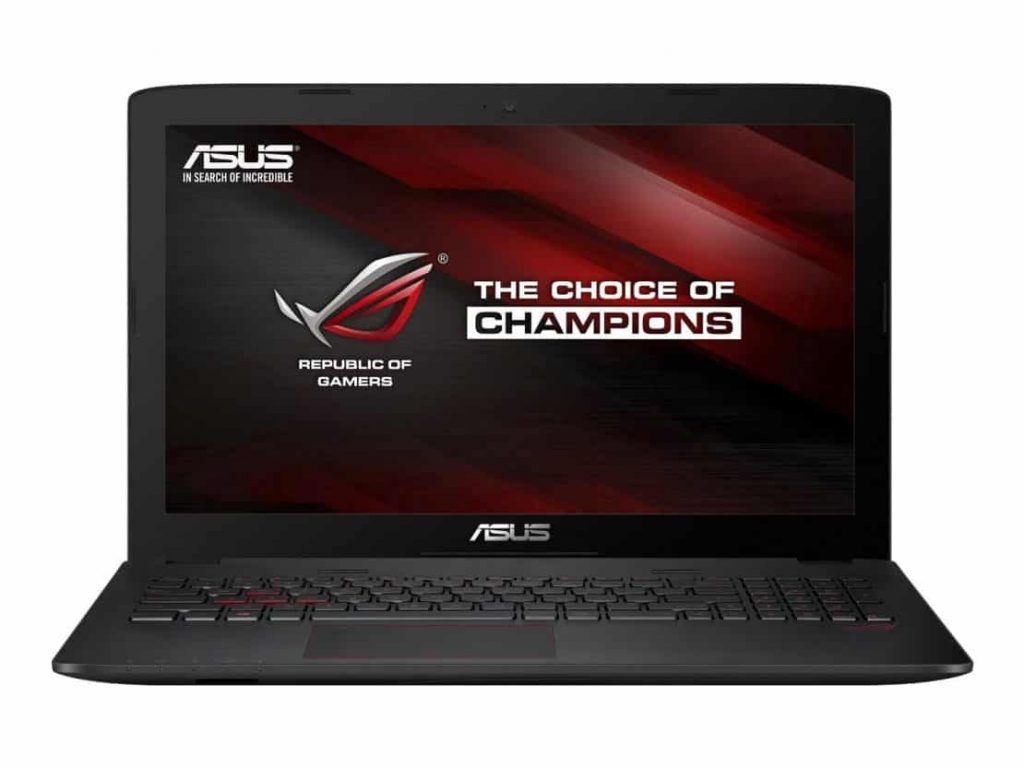 What they lack in beauty, they certainly make up for in hardware. With 6th generation quad-core processors pumping a clock speed of 2.6GHz and up to 4.5 GHz on turbo boost, it doesn't get any better than this for a $1000 gaming laptop.
 16GB RAM of DDR4 type operating at 2133Mhz churns out processes effortlessly. The internal hard drive delivers a rotation speed of 7200 RPM. With these specs, one can expect nothing less than speed, reliability and high performance from these ROG computers.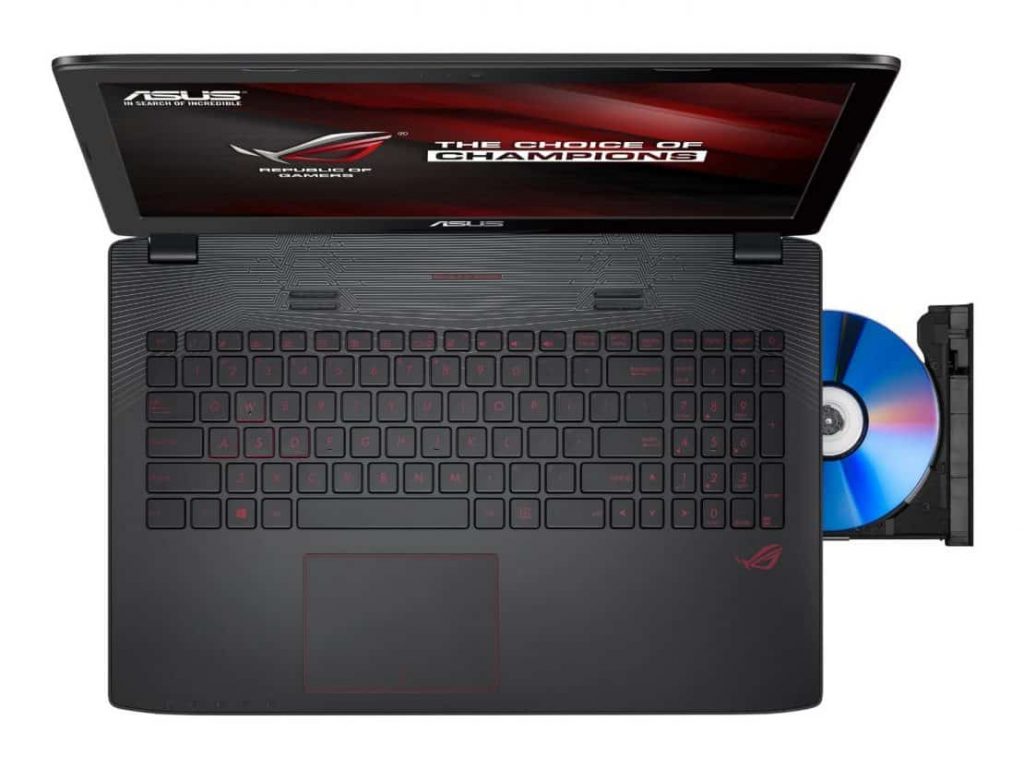 On a sour note, the battery life is not the best. Gaming on these budget laptops last for about 2 to 3 hours at most. Other annoying features include the bloatware. T
he bloatware is minor, in my opinion, as you only need to uninstall these unwanted programs. However, on the bright side, the Asus ROG GL752Vw & the ASUS ROG GL552VW feature a NVIDIA GeForce GTX 960M gaming graphic card.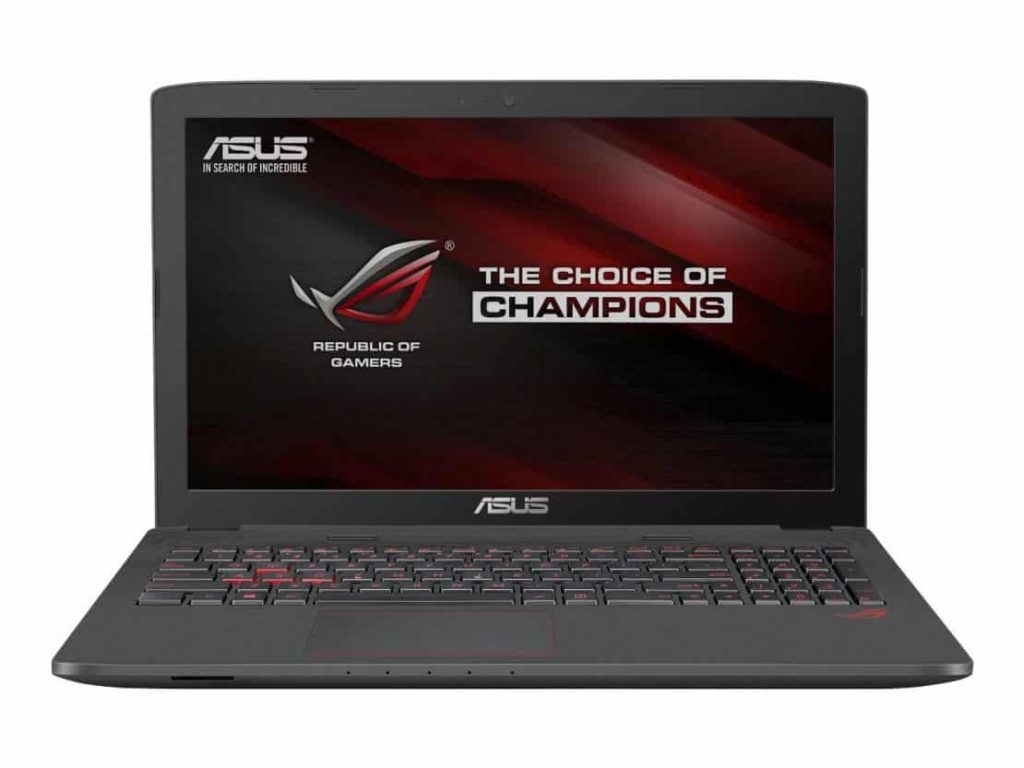 These computers run any game effortless on the highest graphics settings. Don't believe me? Check out the benchmark for some modern games.
The Gl752VW and the GL552VW have the same hardware with the only difference being the size e of each computer.
Both laptops cost almost the same price. The choice is yours, if you want mobility, go with the GL552VW. If you prefer a larger screen, the Gl752VW is the $1000 laptop for you.

| Pros | Cons |
| --- | --- |
| Capable of running games at highest settings (visual/performance) | Not the most visually appealing design |
| Great processor | Poor battery life (2- 3.5 h) |
| 16Gb DDR4 RAM memory | Bloatware |
Great Value: Dell Inspiron i17559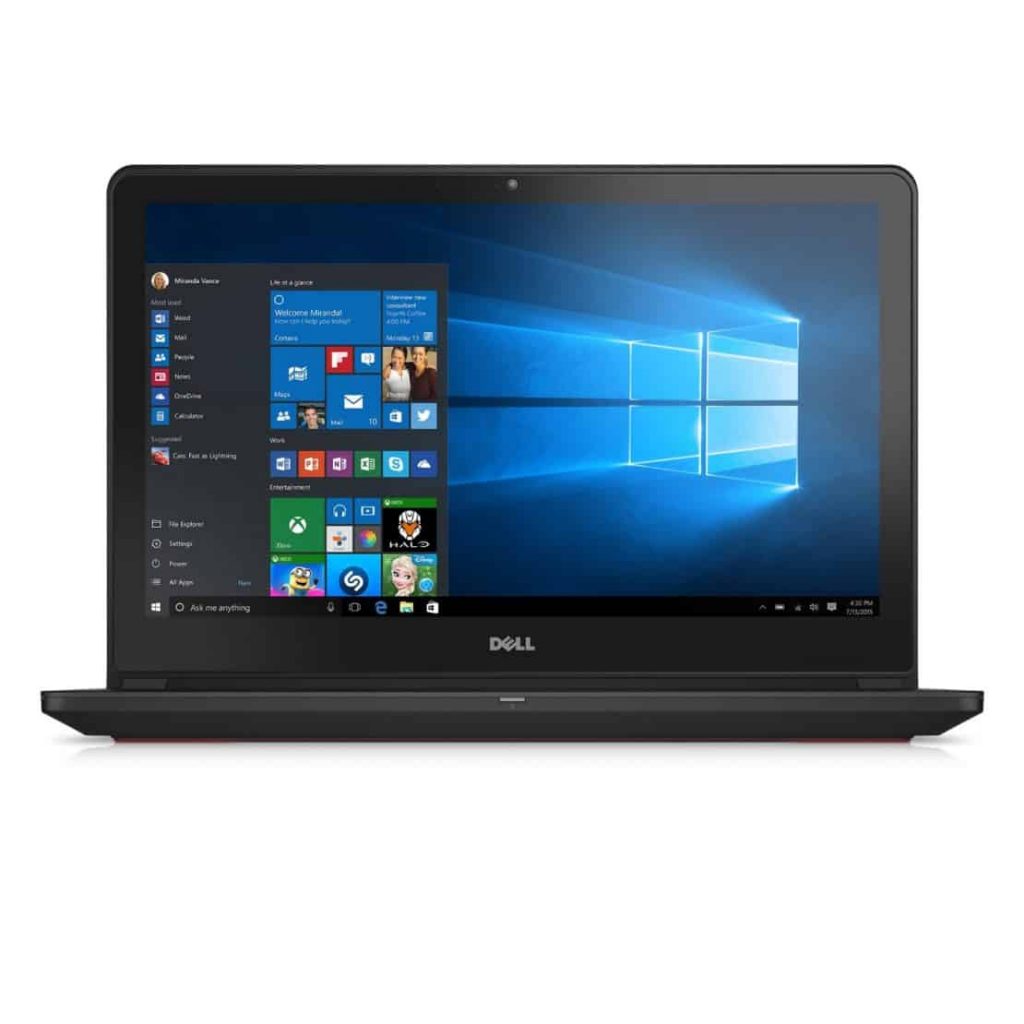 The Dell Inspiron i17559 features an awesome graphics card, powerful processor, and beautiful overall design. The Dell Inspiron i7559 is a light-weight gaming laptop.
The laptop appeals to gamers with its sturdy matte black plastic housing, diamond curved edges, and red highlights. The palm rest has a slide-resistant coating.
The screen offers sharp, vibrant graphics. Audio is not the computer's high point (nothing a good external speaker can't fix).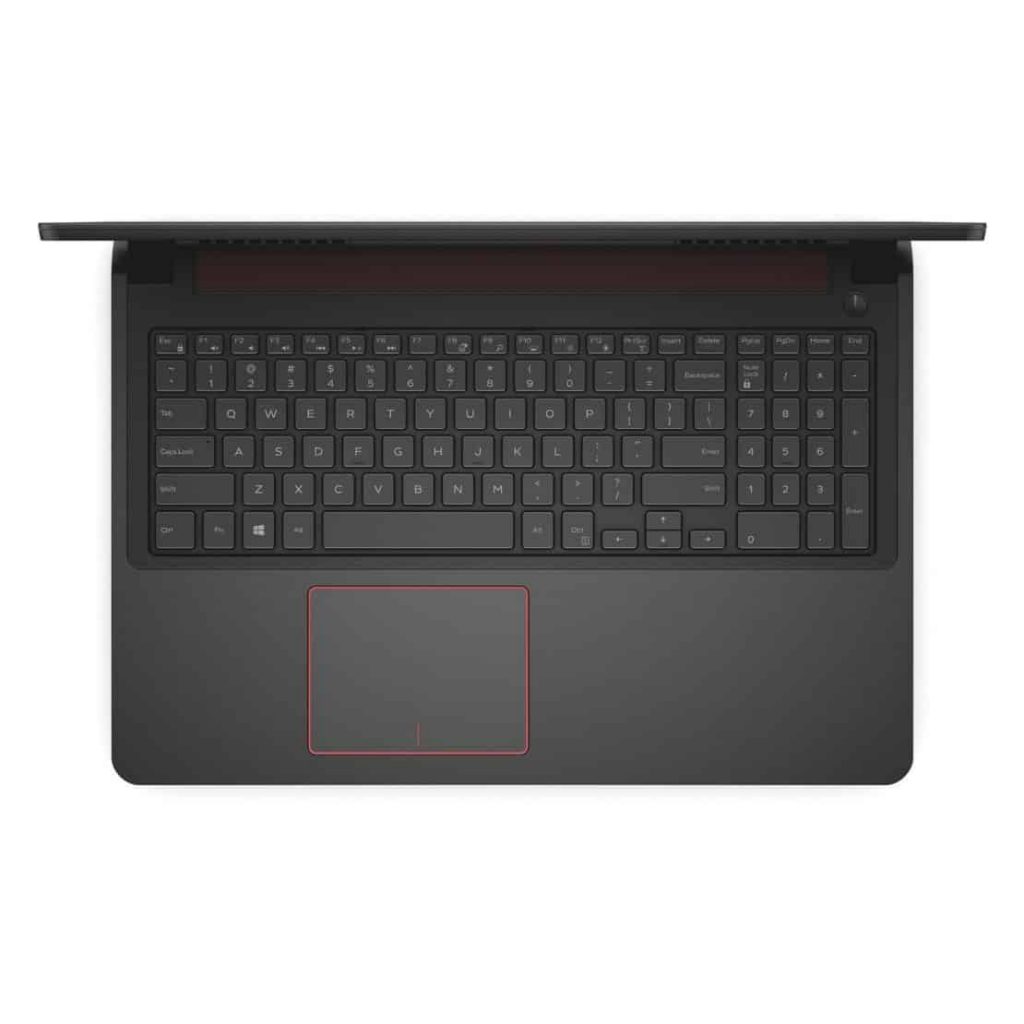 The Inspiron i17559 features the same graphics card as the ASUS gaming laptop mentioned above. An NVIDIA GeForce GTX 960M gaming graphics card. 
However, there is only 8 GB of RAM compared to the 16 on the ROG computers. Not really a problem for gaming but if you need to execute a RAM-hogging program, say a photo editing or video editing program, this is not the computer for you.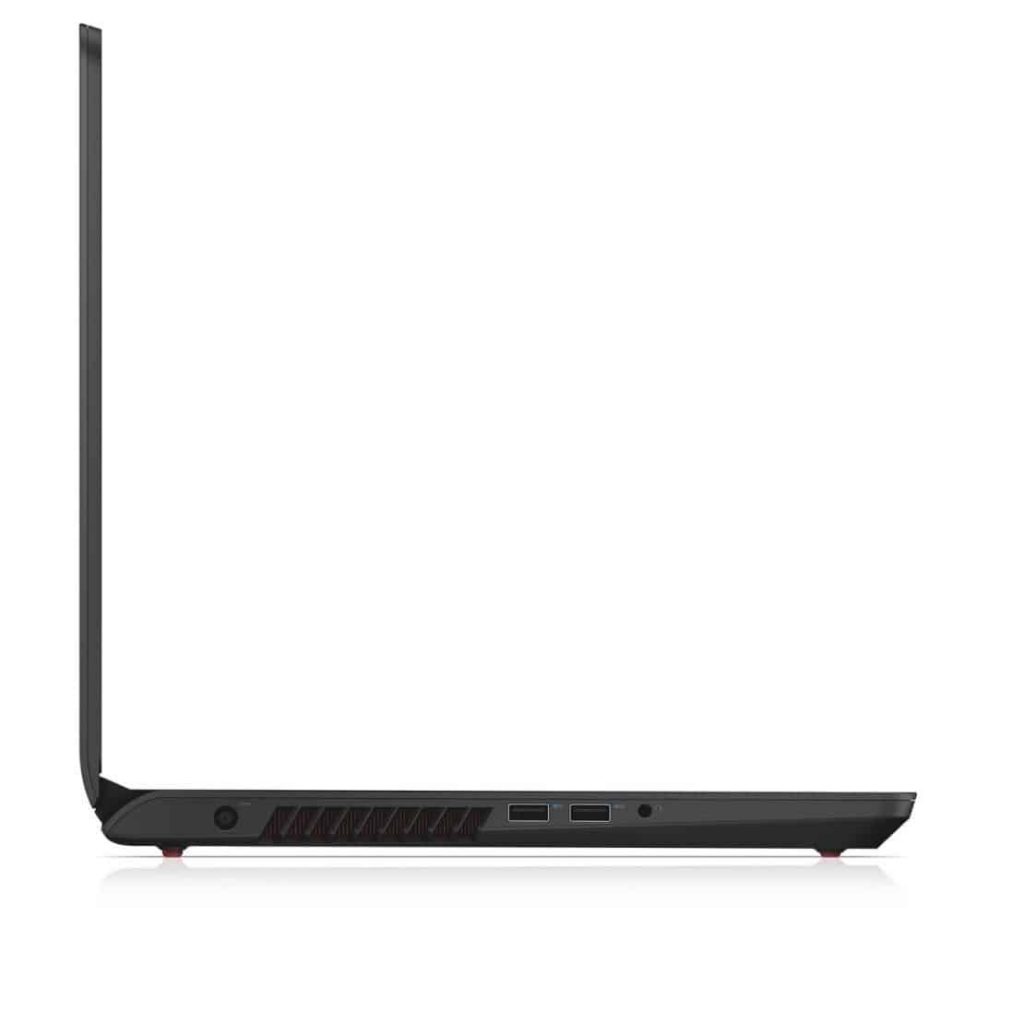 Gaming laptops under 1000 on Amazon often have discounts. The Dell Inspiron i17559 is one of them. The hardware is both affordable and powerful. For the best cost/performance ratio, the Inspiron i17559 is the safest bet.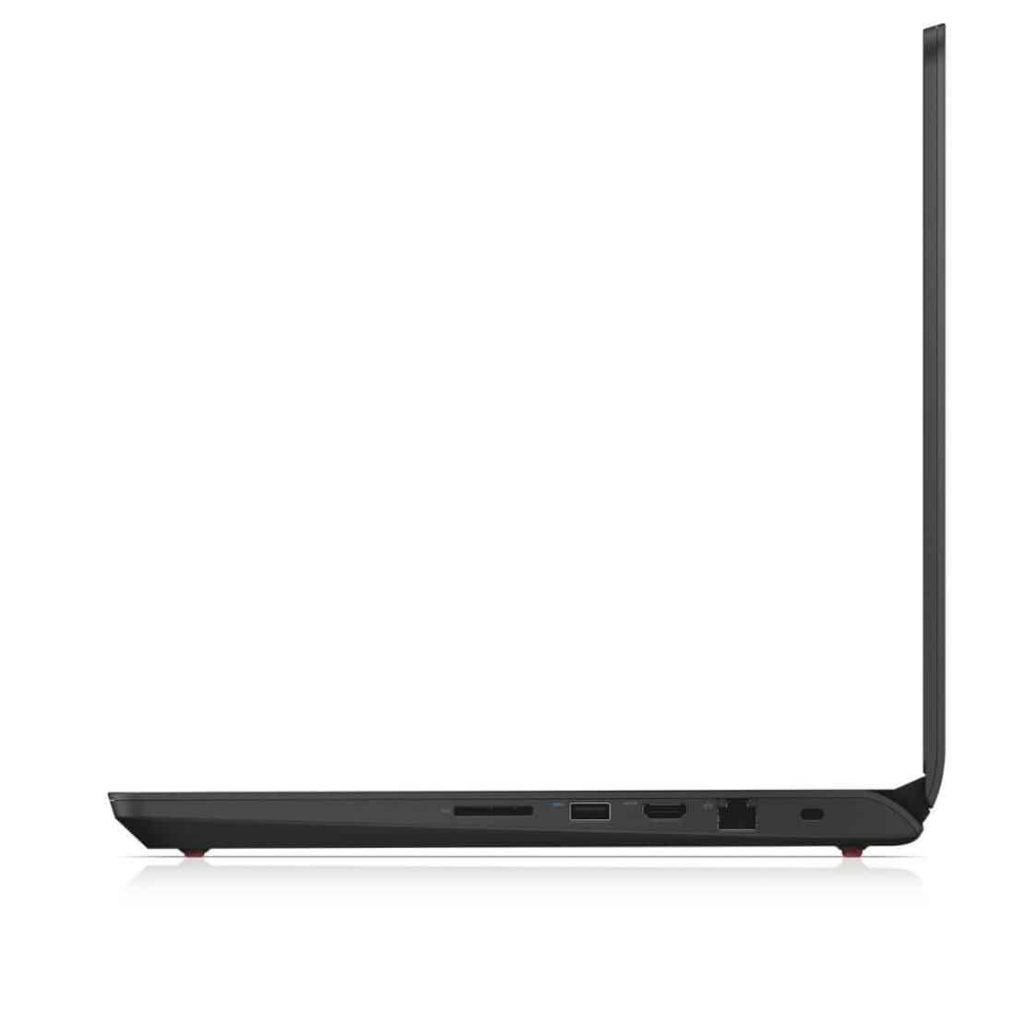 Summary
The Dell Inspiron i17559 is the best deal for a gaming laptop under 1000. It has a great affordable price; it features hardware found in computers priced 1500+ & more.
The minimal storage space (256 GB) might be a turn-off, but you can invest in an external hard drive. Performance wise, this is a good gaming laptop.

Pros
Cons
Good gaming capabilities
256GB of storage
Affordable Price
8GB Ram
Fast SSD
Dell Inspiron i7559-3762
With its Ultra HD display, the Dell Inspiron i7559-3762 is worth considering if you're in need of a gaming laptop for less than $1000.
The design is in line with other Dell laptops on our list, most, modern, professional and beautiful. The 15.6 Inch UHD (3840 x 2160 pixels) LED-lit Truelife Touchscreen isn't the brightest but, overall, it is better than the Inspiron i16559 listed above.
It has a GTX 960M (graphic card) with 4GB dedicated memory for gaming.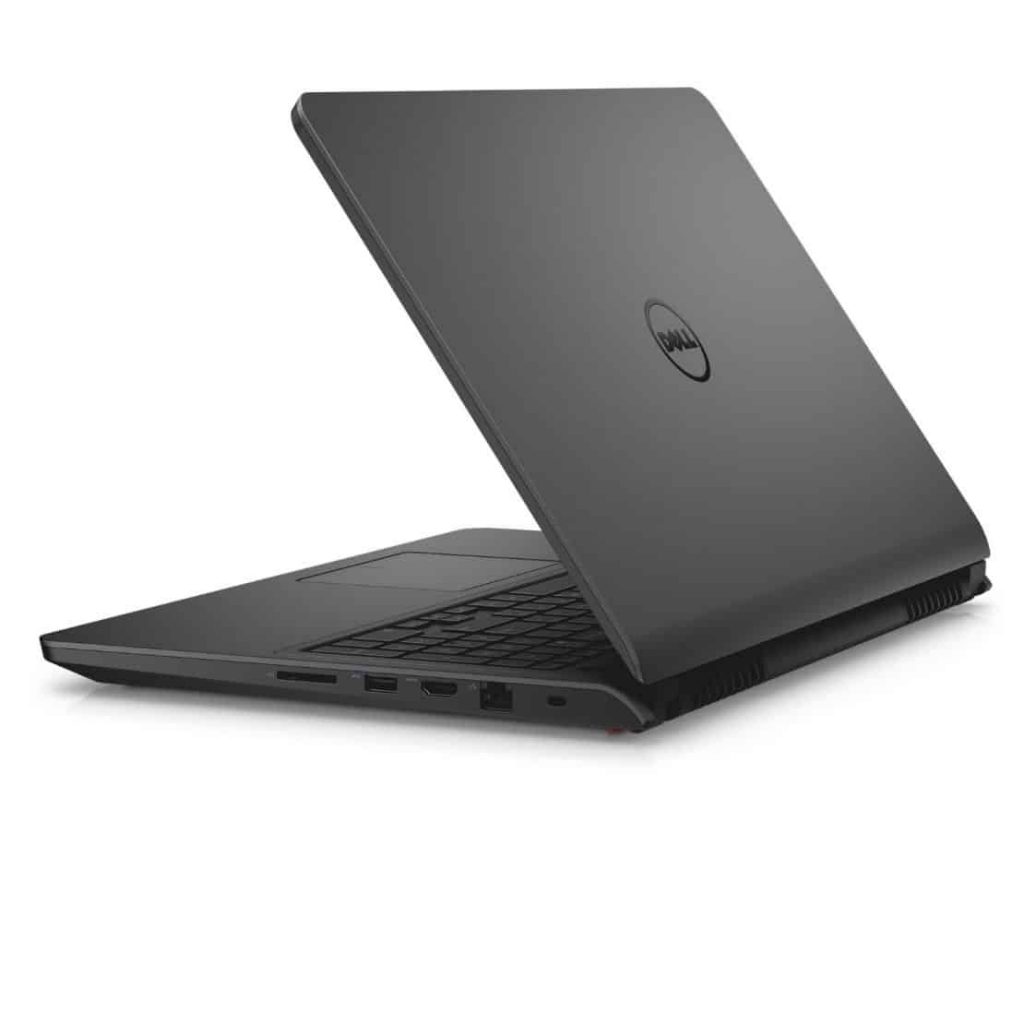 Wrap-up
While it won't play games on 4k resolution high settings, the UHD screen and robust hardware for a price of under $1000 are enough to make the Dell Inspiron i7559-3762GRY make the list of best gaming laptops under 1000. You can buy the Dell Inspiron i7559-3762 here.

| Pros | Cons |
| --- | --- |
| UHD Resolution | Screen brightness isn't the best |
| Hardware | Low RAM (8GB) |
| Quick load & boot | No optical drive |
Superb Graphics: Alienware 15 R2-1546SLV
Ok, so, we know that Alienware gaming laptops are super expensive, right? Yes! Now, here's the thing, you can get the Alienware 15 R2-1546SLV for just over $1000. 
If you can afford to spend an extra $100, then the Alienware 15 R2-1546SLV is a pretty nice gaming laptop to buy.
It has hardware that tops most of the computers on the list however if you can't afford the extra 100 bucks, the other laptops on this list are still impressive in their right.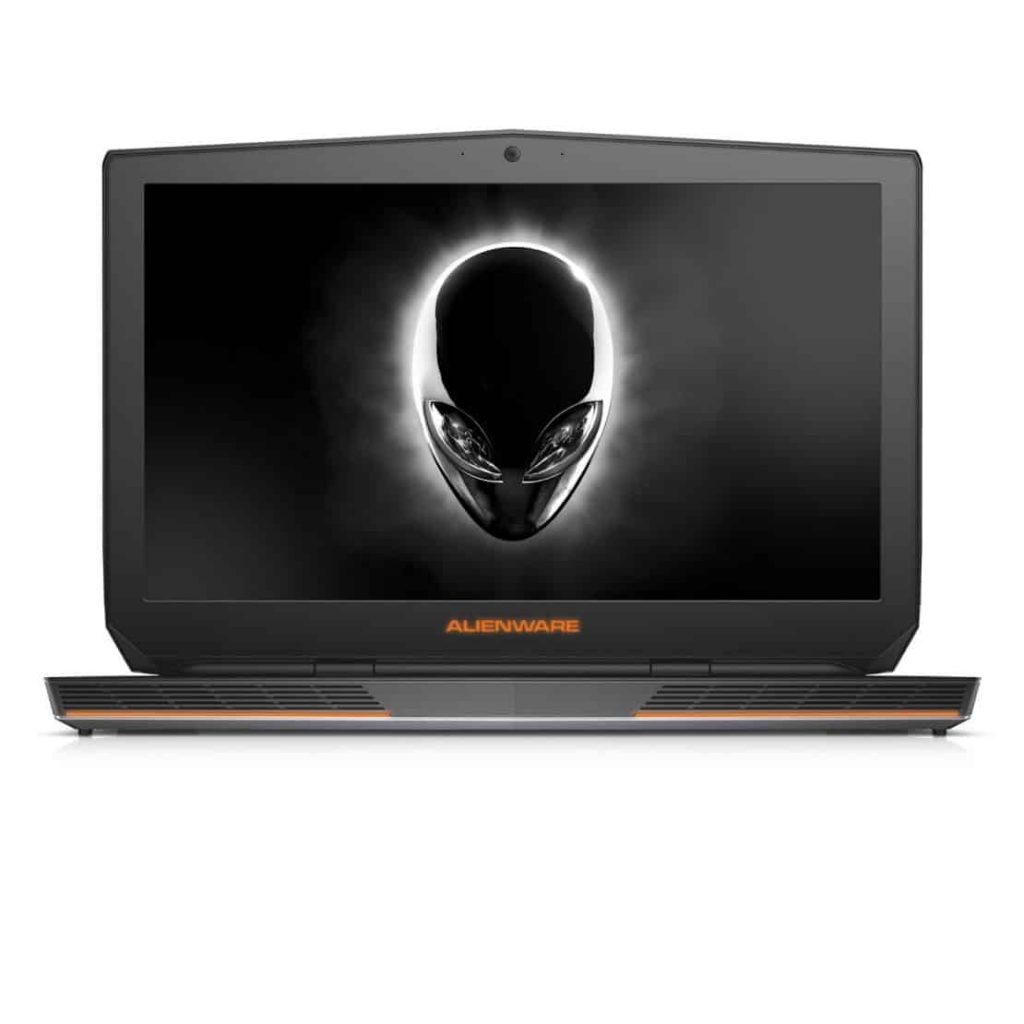 The R2-1546SLV features a robust & sturdy design. It is a 15.4-inch laptop with the classic Alienware look and texture. The body, made of carbon fiber, gives an outer-space experience.
This laptop is not too heavy, weighing in at just over 7 pounds. The Alienware 15 R2-1546SLV runs on an Intel Quad Core i5-6300HQ 2.3 GHz Processor, GTX 956M graphics card (you can opt for a Core i7 / GTX 970M or Core i7 / GTX 980M version) and 1 TB HDD Storage; Optical Drive not included.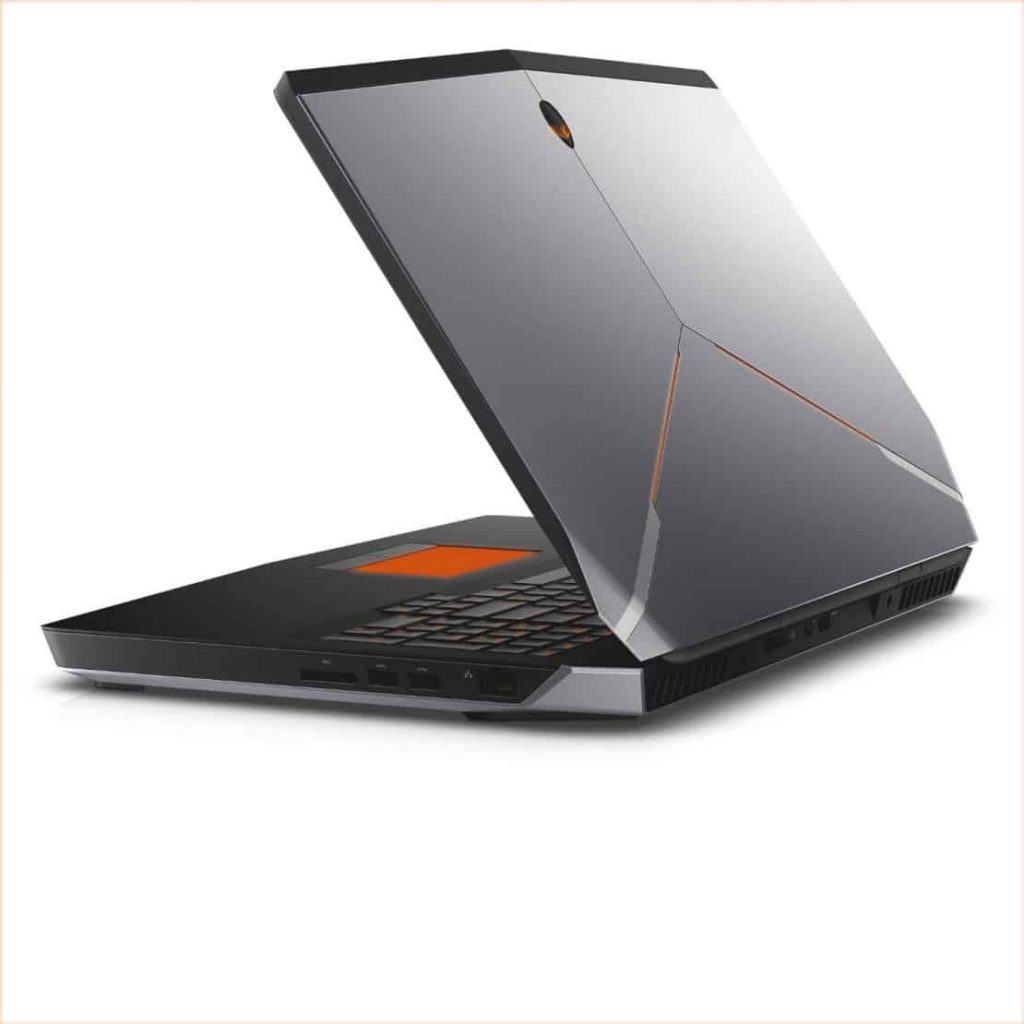 On the downside, the laptop only features 8 GB of RAM (DDR3). You can upgrade, but it takes you over your $1000 budget.
However, on the bright side, the NVIDIA GTX 965M of the Alienware 15 R2-1546SLV offers considerably better performance than the GTX 960M inside most of the other computers on this list.
If you're just looking for a gaming laptop, then this is a good choice. This machine may experience lag when running other applications that require more RAM.
Summary
The Alienware 15 R2-1546SLV is the top performer on this list. However, it comes at a price just a little over $1000. With a powerful graphics card, capable processor and a reasonably good display, the R2 is a great gaming laptop to have (especially at this low price).
It comes in at third place on this list of best cheap gaming laptops because of its low RAM & price tag. You can check purchase this gaming laptop on Amazon.

Pros
Cons
Top tier Graphics
Periods of extended gaming may cause overheating
Good  hard drive
 Low RAM (8 GB RAM)
Priced over $1000
Jack of all Trades: Acer VN7-792G-79LX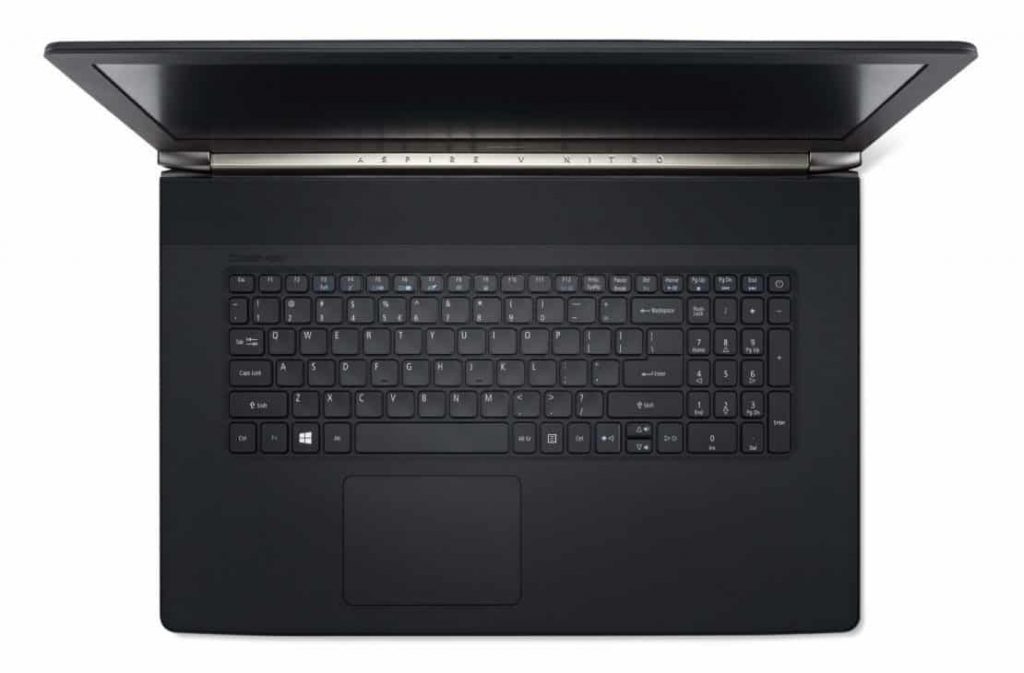 The Acer VN7-792G-79LX  is a jack of all trades but a master of none. The Acer V17 Nitro VN7-792G-79LX offers a smooth but firm feel with its slim plastic housing.
This laptop uses Acer's soft touch technology which makes using the laptop a pleasure. With 8GB DDR4 Dual-Channel Memory (RAM), Intel Core i7-6700HQ quad-core processor (SkyLake)and a price tag under $1000, the Acer V17 Nitro VN7-792G-79LX offers aesthetics and performance.
Running 3D graphics programs, Photoshop, or just playing the latest games to on the highest settings, this V17 Nitro does it all.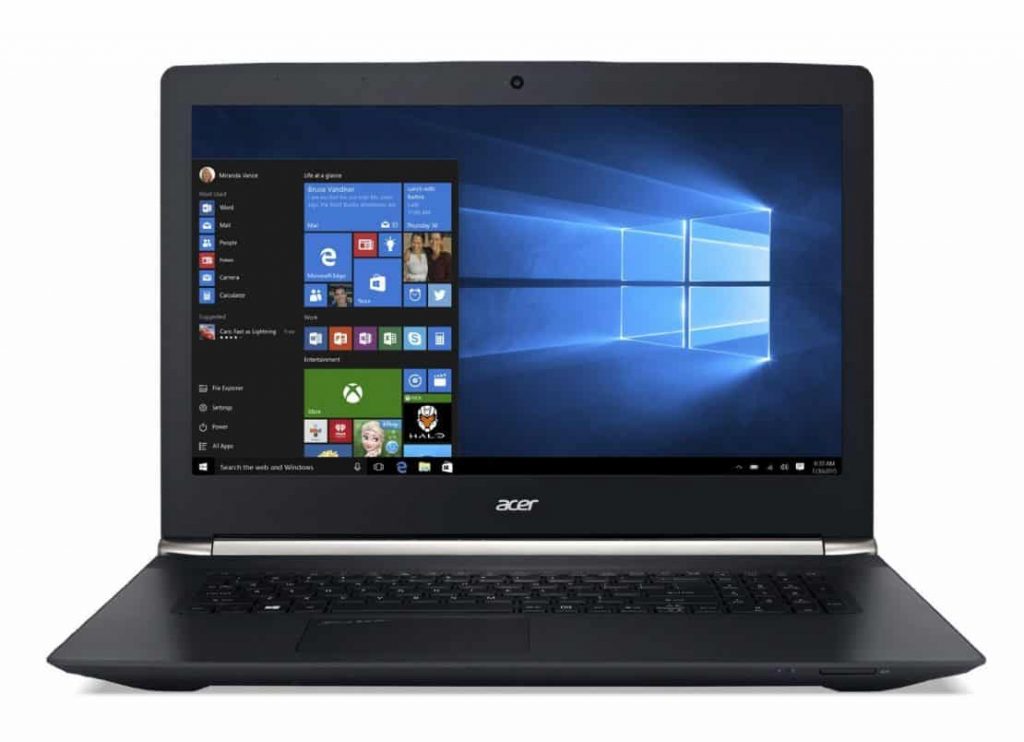 The GTX 960M graphics card plays most games smoothly at high quality. However, the V17 Nitro has some flaws.
The screen's response is 25ms, which is lower than many of the laptops above. Upgrading the notebook is not the easiest task either. You can purchase this laptop here.

Pros
Cons
Versatile and Stable
Difficult to upgrade
Reliable Processor
Lower response rate than other in the price class
Fast Ram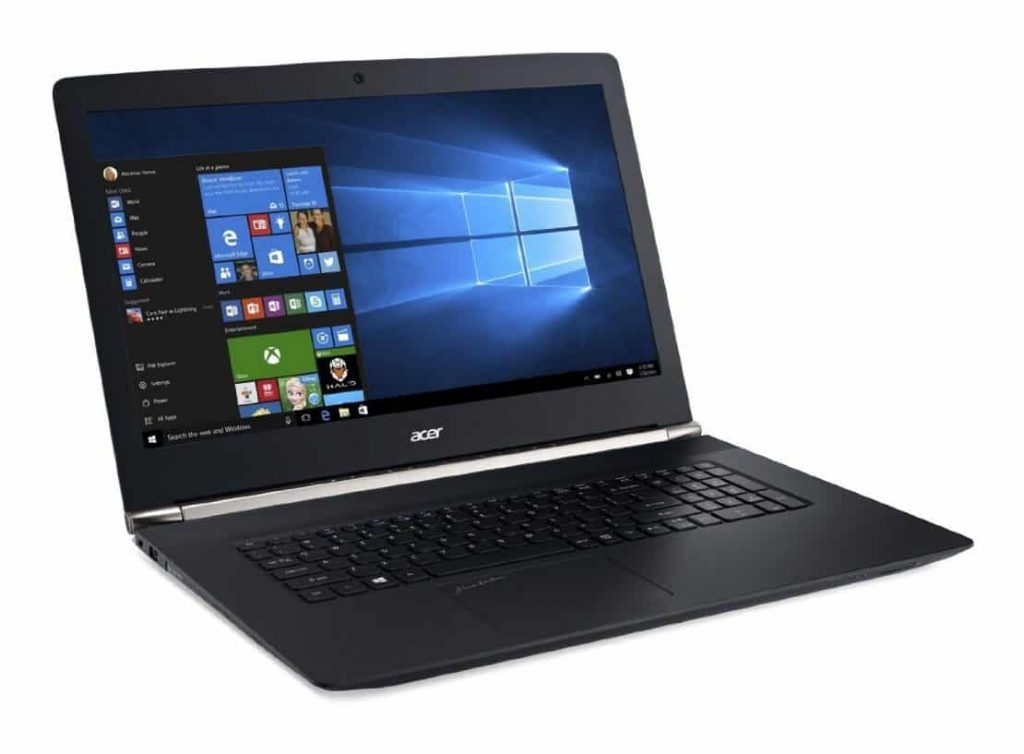 Most Light-Weight Gaming Laptop: ASUS K501UX-AH71
If you're looking for an affordable and portable gaming laptop, the ASUS K501UX-AH71 is the lightweight laptop of choice. This 15-inch gaming laptop weighs just 4.4 pounds.
It has an elegant design and, not only is it lightweight, it is rather thin. Inside, like the Dell Inspiron i7559 is a 256 GB SSD. However, other components are not as powerful as the rest of the laptops on the list. After all, the Asus K501UX-AH7 is the cheapest gaming computer on this list.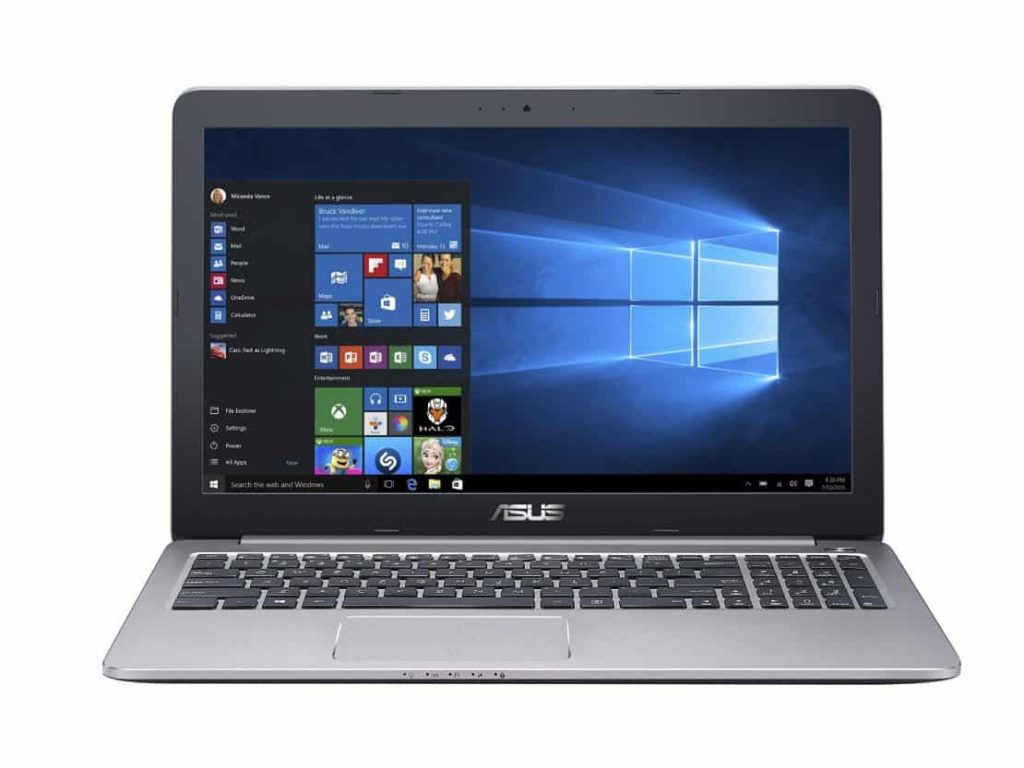 The 6th generation i7-6500HQ processor is relatively reliable. And, though the graphics card, GTX 950M is the lowest on the list, as far as benchmarks go, it still provides enough to play games at high or ultra settings with possible problems being that the frame rate may not be the best.
Users complain about the touchpad but, as a gamer, a mouse is preferred. If you're in need of a lightweight gaming laptop for under 1000, then the ASUS K501UX-AH71 is a good choice.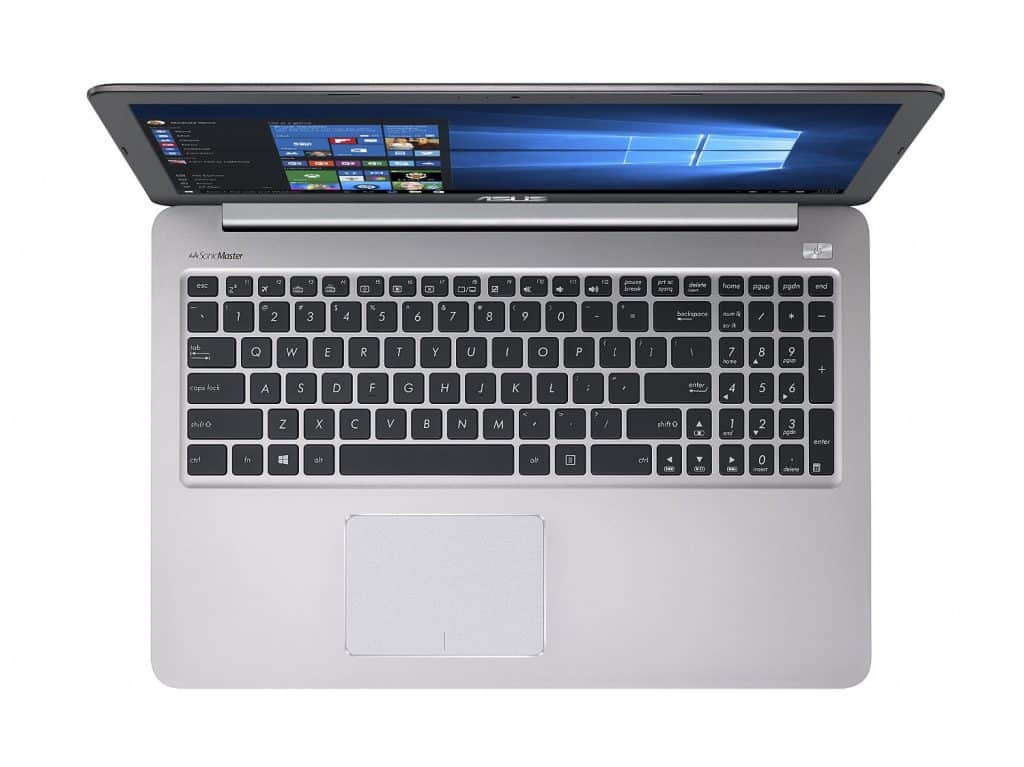 Pros
Cons
Lightweight
Substandard  hardware
Includes SSD
Great Price
Just One More: MSI GL72 6QF-405
The MSI GL72 6QF-405 is one of the best MSI gaming laptops you can get for under $1000. The laptop has the classic MSI look. Sleek, angular and stable. The weight?
Around 6 pounds. Powered by a  6th Generation Intel Core i7 quad-core processor (i7-6700HQ), 8 GB 2133 Mhz Dddr4 ram and 1024 GB 7200rpm hard drive, the MSI GL72 6QF-405 offers speed, performance & reliability.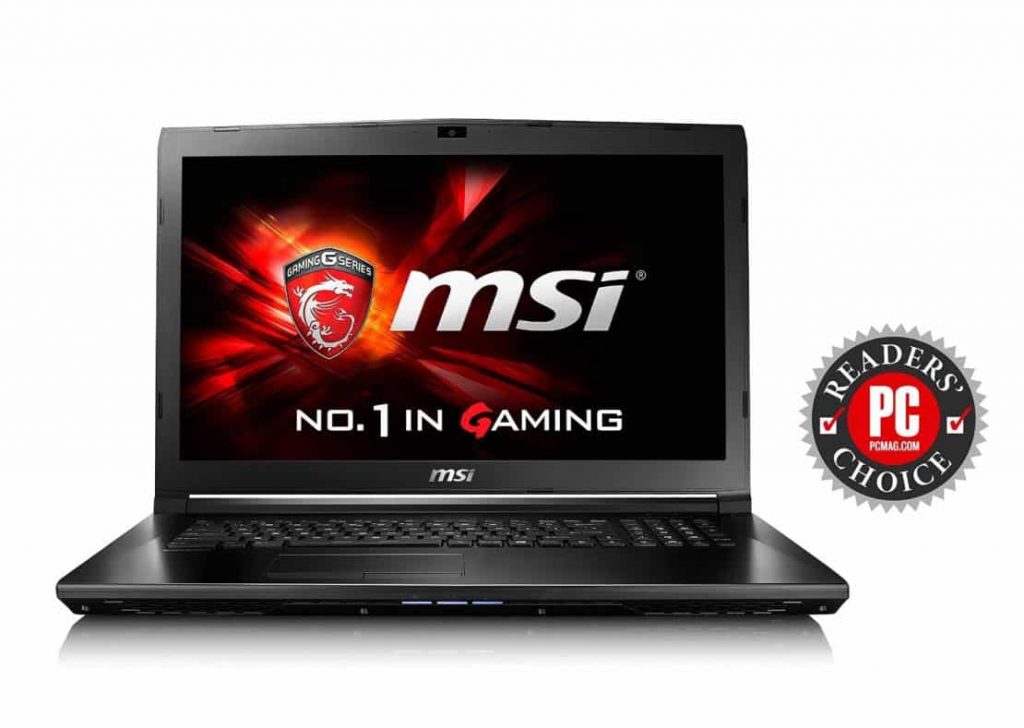 Lacking in battery life, the MSI GL72 only lasts for about 2-3 hours. However, the powerful CPU, a Nvidia GTX 960M graphic card, and the robust design make the MSI GL72 6QF-405 a good pick as the best gaming laptop under 1000.
Pros
Cons
Excellent Design
Poor battery life
Good cooling system
Low RAM (8 GB)
Excellent performance
Final Words
These are the best gaming laptop computers that you can consider if you're on a budget. You can compare the specs and features and customize each to suit your budget.
All the options above comprise the best gaming laptop for less than $1000. So, the decision is based on your personal preference. Thanks for reading, Best Laptop Gaming Laptop Under 1000 2018 Update on ORDUH! Also, if you're into more powerful gaming laptops, check out this article and this one.