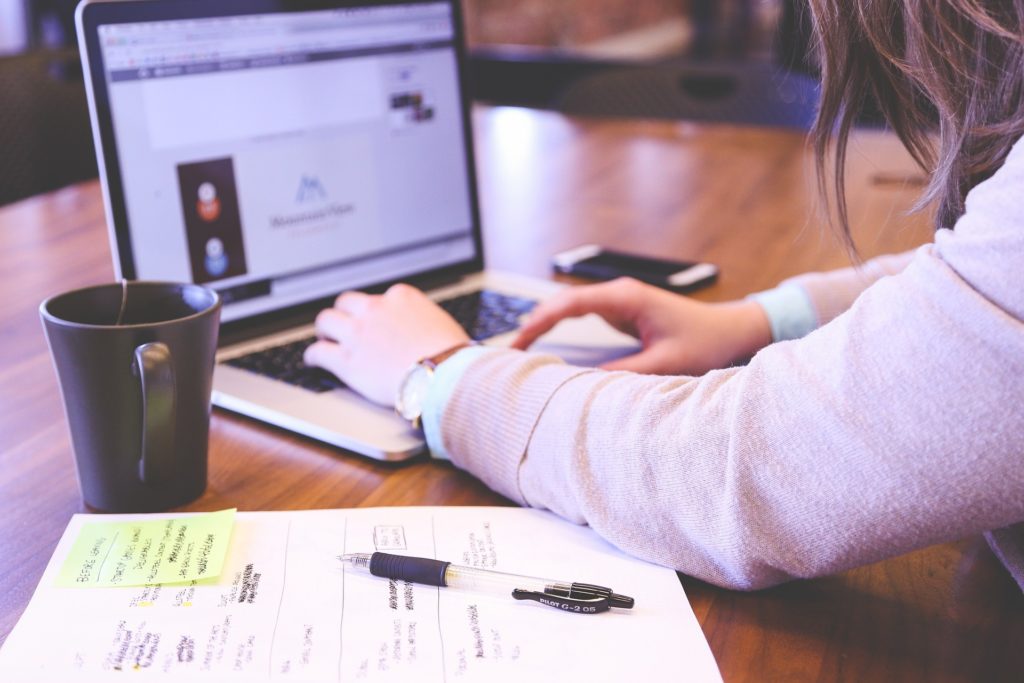 Google Chrome is a rather universal browser by now. Using it by itself, though, isn't really unlocking its full potential. There are a number of extensions that increase its versatility and usefulness. Here, we'll look at the top 10 most helpful to students.
1. Grammarly
Correct grammar and spelling can be hard to keep track of. There are so many rules! Grammarly highlights mistakes tells you why they're wrong, and gives you analytics to show your strengths and weaknesses. A useful tip is that if you continue to struggle with writing, essay writing services can offer more help in writing and editing papers. They cover almost any topic and style too, so there pretty universal. It can also help to look at style guides and any rules from the professor.
2. Office Editing for Docs, Sheets, and Slides
Microsoft Office is incredibly helpful while you're in college but it may not be installed on every device. In addition, over the years you might run out of devices to have it on. Either way, no one is out of luck on those documents and slideshows the professor shares. The Office Editing for Docs, Sheets, and Slides will let the user open an Office file in their browser.
3. Session Buddy
Everyone's experienced it – a thousand tabs are open for a project and suddenly all the pages crash. While there isn't an extension that will let you override Chrome's limits, there is a tool that will help. Session Buddy saves a browser "session" with all open tabs for retrieval later. This is more effective than trying to bookmark every link.
4. Pocket
Pocket is a great way to keep information together. The user can save webpages, images, videos, and more with the click of a mouse. They also have a mobile app that allows you to sync information across devices.
5. Honey
There's a lot to purchase as a student. Supplies, books, and even the occasional takeout order. Honey recognizes that this can all make money a little tight. With Honey activated, it will search for any coupons available online to maximize savings. It also does it without forcing the user to jump between windows. It instantly applies the best code at checkout.
6. Cite This for Me
We've already covered that there are certain aspects of writing that are challenging. When it comes to college essays, correct citations are of the utmost importance. However, with a long list of writing styles to choose from, it can be complicated to stay on track. Use Cite This for Me to create accurate citations for the webpage you're on.
7. Memorize!
Memorize! is a unique and helpful extension to have around. Its goal is to integrate studying into your free time. If you're scrolling through Reddit, for example, study questions will pop up at set intervals. They continue to pop up until you either answer them all correctly or turn off the extension manually.
8. Google Dictionary
Google Dictionary is exactly what it sounds like: a dictionary. While this might seem rather basic, it can come in handy quite often. Whether you're not sure you've used the right word in an essay or don't recognize a term in a set of notes, just click the word and the definition pops up automatically. This is another option that will save you from opening and closing a million tabs.
9. LastPass
There's a lot of platforms for any student to keep up with. University accounts, email, social media, bank accounts – the list is nearly endless. Odds are, if internet security is a priority, these don't all share a single password. LastPass provides a space to keep any and all passwords safely.
10. FireShot
While this may not be a priority for every student, it's definitely a tool that saves users' privacy. FireShot is a screenshot app with a slight difference from others in its class. Namely, it doesn't capture open tabs meaning no one sees what else the user is looking at. It can also take extended screenshots of an entire webpage.
Conclusion
Academics can be challenging at times. Luckily, there are plenty of tools that can help. With these, you'll have a useful extension for every corner of life.