Calligraphy is there unique art of writing that involves brushes and strokes to come up with fine art design. It is usually used in wedding invitation cards and other designing elements to make it look more glamorous. Calligraphy fonts are more used in sophisticated, classic, and feminine brands. Therefore if you're ambitious to learn about calligraphy, then this article is appropriate for you because it gives you the platform on where to begin your journey. Here I have highlighted the top 5 calligraphy fonts that are used by most professionals. So let's get into it.
Gothic script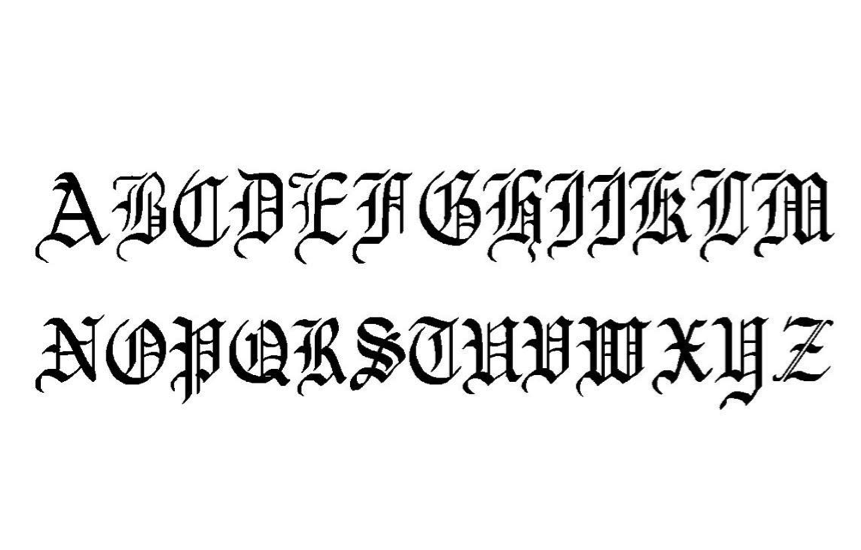 This is also known as a black-letter script, which reflects the darkness in the Gothic style. Its originality is dated way back to the 12th century. It involves chunky and thick letters, which you will find in old illuminated texts and manuscripts. The letters are designed in an angular manner in which they slightly intersect with each other. These black-letter scripts are used in beautiful formatting artwork like poems and other written pieces. It is easy to read, and it can be a very good choice for any written material that you plan to hang it on the wall so that viewers can take the time to read through the texts. Therefore the most dominant aspect of this gothic font is the bold image that it portrays in the lettering. You also can find a lot of script fonts, they can be much similar with what we showing you, and you simply can go and download from fontsly.
Islamic Calligraphy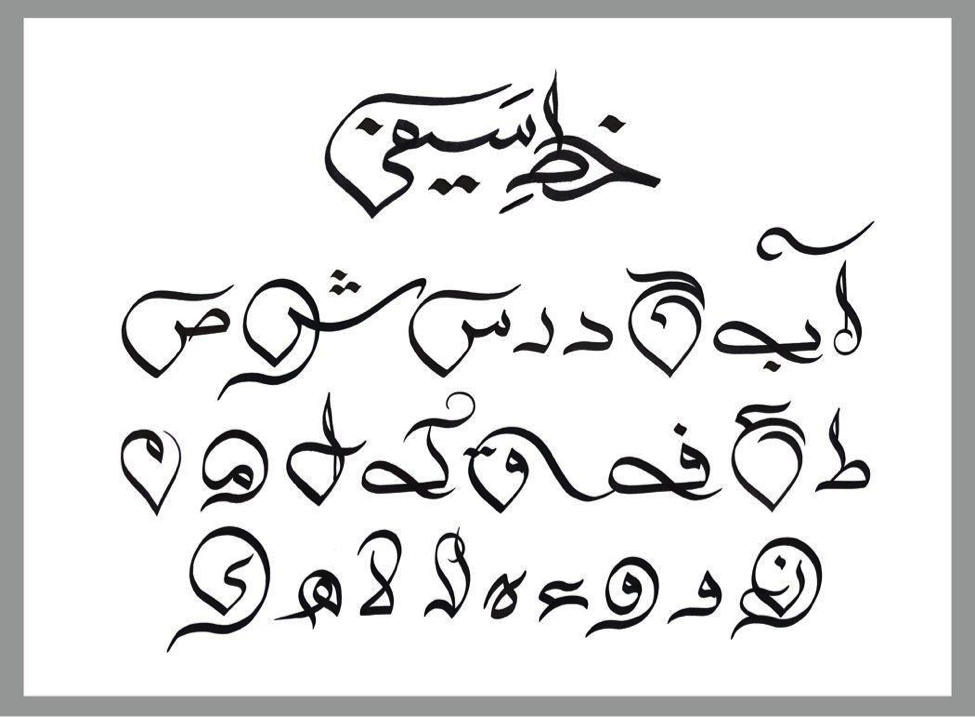 This type of font plays a very important role in Islamic culture. It has been used to produce the Quran, which is considered a holy book. The original form of this calligraphy is a Kufic script that focuses on geometric and horizontal patterns. It is popular in every ornamental work and Stone carvings, and it plays a decorative role than creating eligible written items. On the other hand, Naskh script involves think lines which are easy to read; hence, it outweighs the Kufic scripts. It is ideal for writing poems or any other artistic writing.
Rustic capitals

This features only capital letters that are chunky, thus giving them an appealing ancient look. The letters are not uniformly sized. This Roman writing is a very good choice for anything that Requires Roman Numerals and official documents. It is particularly versatile since it doesn't involve lowercase letters. This type of font is bold and visible which can be used for items that require easy Reading
The letters appear slanted and well-spaced, which can also play a role in writing headings and topics of various texts. It can also be used for academic texts.
Oriental

This is popularly known as Chinese calligraphy, which is a beautiful ancient form of art. This font requires an artist to use a tapered brush instead of a pen because it has a strong emphasis on the motion of letters, which gives a unique style. It has evolved over the centuries, and now it is one of the artistic ways of expressing language. It is sensible enough, which makes it easy to read, and that is why scribes still use it as their traditional style of writing.
Copperplate script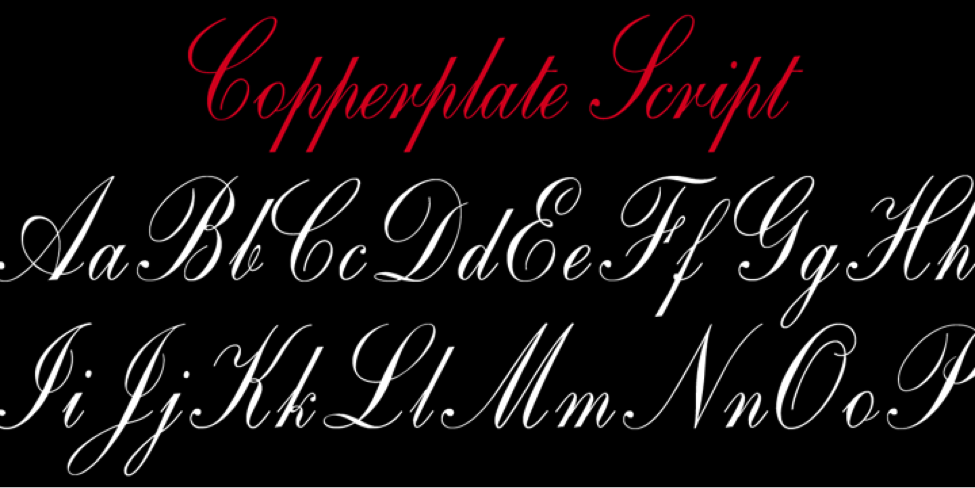 This is an elegant and delicate style of calligraphy, which requires a sharp-pointed nib give the letters spidery appearance that makes it very attractive. Additionally, it is legible, and it can be the best choice for writing addresses is or texts that require easy reading. This is one of the elegant fonts that you can use to style your artistic work. It looks like a far fetched italics, which makes it very unique. Most calligraphers will not miss using this font in their work.
Generally, fonts play a key te in communicating the feeling and the mood in a text. Therefore, they play a very crucial role, and that is why the choice of font is essential. Choosing the right font will complement the message that you want to send to the recipients. That is why when calligraphy is used, it portrays some sense of being stylish, and that is among the reasons why it is used in wedding invitation cards.
Conclusion
Calligraphy is a vast field that has hundreds of fonts. Therefore a combination of these fonts in a piece of art can make it more elegant and fashionable. That is why designers can exploit their creativity in dimensional angles because they have all that it takes to come up with unique projects.