Music Paradise Pro APK/APP: Music Paradise Pro lets you download free copyleft music from copyleft music search engines such as Jamendo.com. All songs have been authorized as free to use. It is a free and fast simple mp3 download. It is for any music maniac looking for an advanced sound search engine on your Android device.
Music Paradise Pro Free App
Music Paradise Pro is the latest improved version of the Music Paradise App. Moreover, the pro download is still free. With the app, you can live stream music which saves your phone's memory. It does an excellent job reproducing music. Simply search for the MP3 or track that you'd like to listen to in the search option, and you can find your favorite music by the genre or artist.
The smart music downloader allows for multiple downloads at a time. Users can maintain and arrange downloaded music quickly. Furthermore, the Music Paradise Pro App allows users to create playlists. A neat feature if you like to organize your music by type of activity you're doing.
Music Paradise can play tracks already stored on your device. However, should you delete the Music Paradise App, you will, in turn, delete any media downloaded via the app. You can, however, transfer these files to your external storage before deleting the app to save the downloads. Music Paradise Pro supports WAV, AIFF to MP3, AAC and more.
Interestingly, the app has a "favorite" option. This feature saves music that you listen to often in a playlist automatically. With a single tap, you can listen to your most listened to music. There is also a ringtone maker feature with which you can cut/trim any portion of a song and use it as your Android smartphone's ringtone. Some other features include:
The App can connect to Wi-Fi and other features.
It has a powerful built-in music player that can be used to play any music chosen by the user.
It has a predictive search. Just start typing and the rest App will predict. It will give you suggestions as well.
It provides the facility of multiple downloads in the background.
Paradise Pro Music Download APK
Download the music paradise pro apk file which gives you access to royalty free music and so much more is available for download – Download Music Paradise APP. It is, however, no longer available in the Google Play Store.
The latest version of the Paradise Pro Music App/Apk is here – Download Music Paradise Pro APK.  Once downloaded, follow the instructions below to install:
Enable Unknown Sources On Android Device
Go to Settings > Security > Unknown sources. Check the box for Unknown sources. In some mobiles, you will find unknown sources from Privacy tab.
Click on the Music Paradise App, once the download completes, to start the Installation.
The application will ask you for the permission request to Install the App. Just click on 'Install' tab in the window that appears next.
Once the installation completes, the App will directly take you to the home window of the Music Paradise App.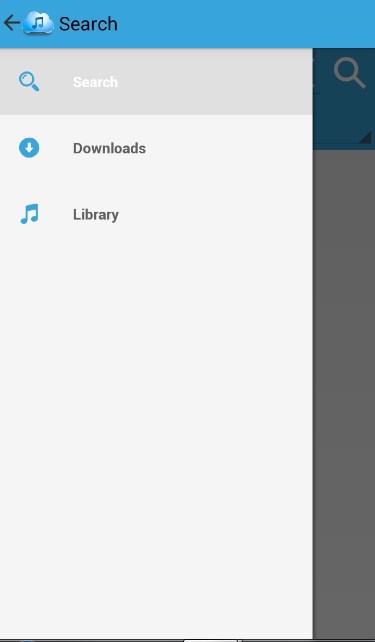 Thanks for reading our Music Paradise Pro Downloader Guide. You can read about more Android Apps or check out our list of best Android MP3 download Apps. And, sorry, this is not available for any ios device at the time of writing.
You might also like: