Using your iPad in landscape mode is a visual experience to behold. Think of watching your favorite YouTube video or Netflix movie. You'd want to enable rotation lock on iPad to have it remain in landscape mode for the duration of your entertainment. Follow the steps below to turn on rotation lock on iPad devices (Pro or regular).
How To Enable Rotation Lock On iPad
Swipe down Control Center from the top right.
Make sure your iPad is in the orientation you'd like to

lock it

in.
Underneath system functions (Airplane Mode, Wi-Fi, Bluetooth, etc)., tap on the rotation lock icon (padlock with a circular arrow around it).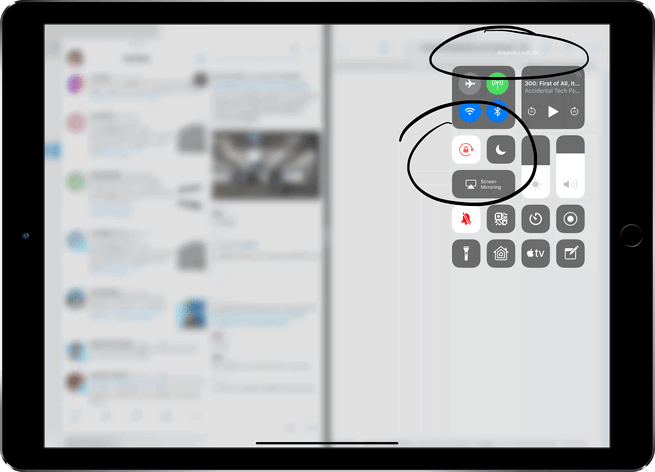 For iPads before the iPad Air, there's a switch on the right side which you can use to rotate the screen. However, you need to go to Settings > General and change the setting from mute to rotation lock.