How To Disable Bixby on any Samsung Galaxy device: Much like turning off Ok Google, some Galaxy users may want to turn off Bixby. In this article, we explain how to do so. Here are 3 easy ways on how to turn off Bixby on your Samsung Galaxy.
Turn Off Bixby Via App
Firstly, launch the Bixby app.
Then, tap the Gear icon in the upper-right corner of your Galaxy's screen.
Lastly, toggle the "Bixby key" switch to the left to disable it.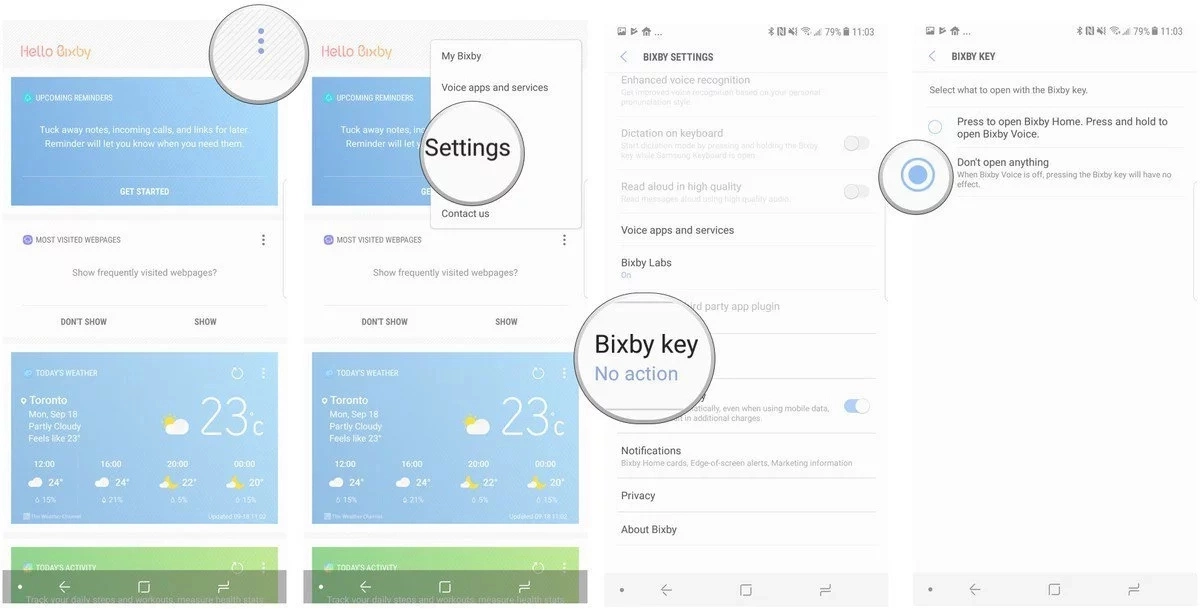 Disable Bixby On Home Screen
Bixby also has a home screen interface that appears when you swipe all the way left on the Galaxy display. However, you can disable this feature as well. To disable the Bixby home screen feature:
From the home screen, hold down on empty space until the menu appears.
Swipe to the right to reach the left home panel.
Disable Bixby Home.
How To Disable Bixby Voice

While on the Samsung home screen, swipe right until you get to Bixby Home.
Likewise, press the Bixby button on the left side of the phone, right under the volume rocker.
On the top menu bar, tap the three vertical dots.
Tap Settings.
Uncheck Bixby Voice.
That's it. Now, you do not have to worry about accidentally activating Bixby or concern yourself about performance/battery life in that regard.
Questions & Answers
Can I Remap The Bixby Button To A Different App?
Yes. However, you must use a third-party application like Bixby Button Remapper to map it to open the Camera, Messaging or another one of your applications.