The Google Drive storage package, Google One, finally makes its debut in Canada and the United Kingdom. Other markets set to receive the service include Argentina, Australia, Brazil, Mexico, and India. However, Canada and the UK are the only international countries to have received the service so far.
As a Google One subscriber, you get credits on the Google Play Store and deals on hotels found in Google Search. What's more, Google One subscribers get 24/7 live customer support for all of Google's products.
The extra benefits are a selling point, however, Google One also provides more Google Drive storage with each new tier. Here's the pricing in the UK.
Google One Pricing UK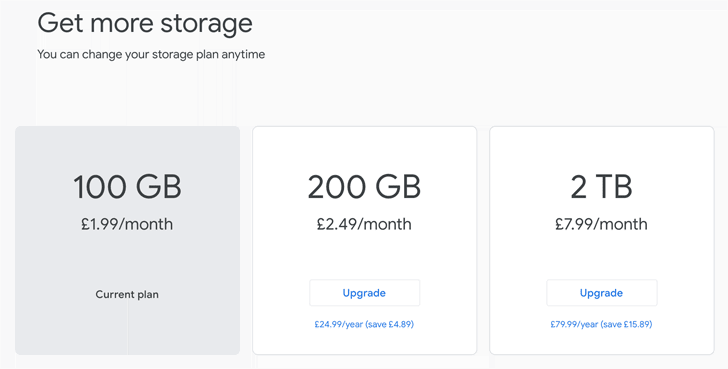 15GB – Free plan
100GB – £1.99 per month
200GB – £2.99 per month
2TB – £9.99 per month
10TB – £79.99 per month
20TB – £159.99 per month
30TB – £239.99 per month
Google One Pricing Canada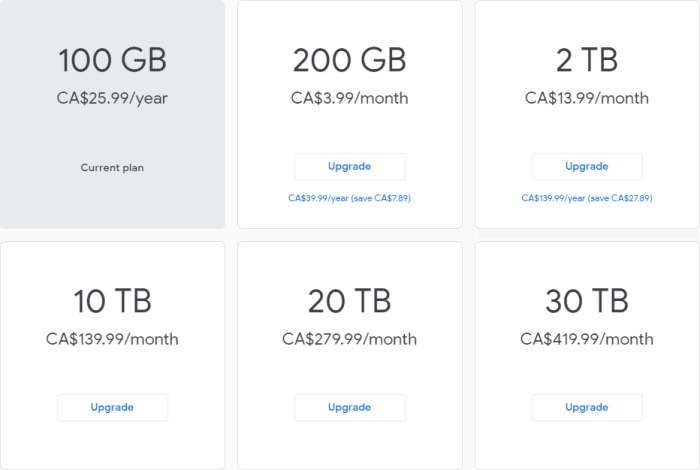 15GB – Free plan
100GB – CA$25.99 per year
200GB – CA$3.99 per month
2TB – CA$13.99 per month
10TB – CA$139.99 per month
20TB – CA$279.99 per month
30TB – CA$419.99 per month