Google announced that their Android OS will support foldable devices. The news comes ahead of Samsung's announcement that they plan to release a foldable Galaxy device.  
VP of Engineer, Dave Burke claims that there's room for multi-screen devices in the near future. Burke describes the device as both a phone and a tablet.
They take advantage of new flexible display technology – the screen can literally bend and fold.

VP of engineer, Dave Burke – Android Summit 2018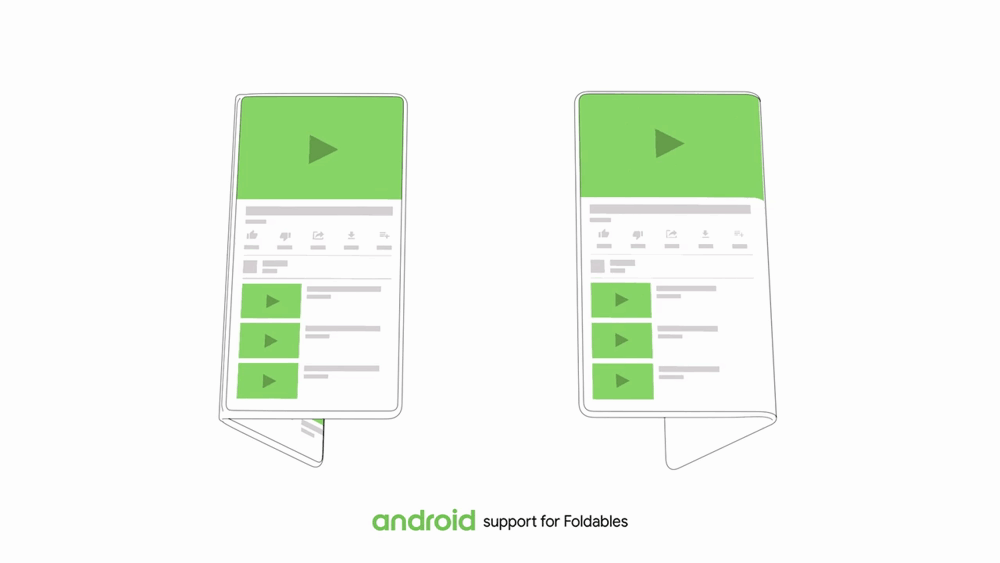 Burke asserts that your device will have a sort of "Screen Continuity" where you can enjoy your app experience seamlessly between bigger and smaller screens.
For example, you might start a video on the folded, smaller screen while on the go, but later sit down and want a more immersive experience. You can simply unfold the device to get a larger tablet-sized screen. As you unfold, the app seamlessly transfers to the bigger screen without missing a beat.

Stephanie Cuthbertson, Director of Product Management
Burke also confirmed that Google is working with several manufacturers, including Samsung, in order to see the new devices come to life. He also said that Samsung's foldable device will be ready by early next year.