Nougat Gapps download/install guide: If you're planning to run a custom ROM on your Android 7.1 Nougat device then you're going to need the compatible G-apps download.
There is a selection of Gapps packages available now. Some Gapps packages are small (just 45 MB) and some are sized 173.7 MB.
Any of the selections will do just fine as you will have at least the Google Play Store from both of them to install remaining Google apps(if need be).
All the Gapps packages work for Android Nougat 7.0 & 7.1.1. Once you download and install any updates will be installed via the Play Store.
List of ROMs Compatible with Gapps 7.1
CM14 (Now Lineage OS)
Any other Android 7.1 custom ROMs.
Download Nougat Gapps
Below are Nougat Gapps packages from baNkS's – No Longer Available and the folks over at opengapps project.
Installation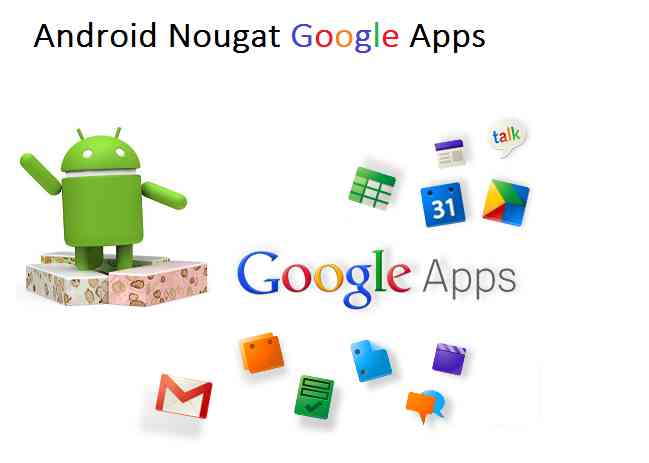 How do I install Gapps for Android Nougat? So, you've downloaded the Gapps and want to install them on one of your Android smartphones, here's what you need to do:
You will need to install the Google Applications packages via your device's recovery. These steps vary from device to device, but the general process is the same as that used to install CyanogenMod/LineageOS or any other flashable zip:
Copy the gapps .zip-file to your /sdcard/

Using adb: adb push filename.zip /sdcard/

Reboot your device to recovery via any one of these methods: 1) using the power-on key combo for your device; 2) running adb reboot recovery from your computer.
Choose "install zip" or "Apply update" from within recovery, and navigate to the zip-file loaded earlier.
Reboot from recovery back to Android.
There you have it. That's the simplest/fastest way to install Gapps on your Nougat device after you have downloaded the application package. Be sure to keep an eye on this page for the latest Gapps Downloads for Android 7.0 Nougat. Please share the information on social media to spread the word.