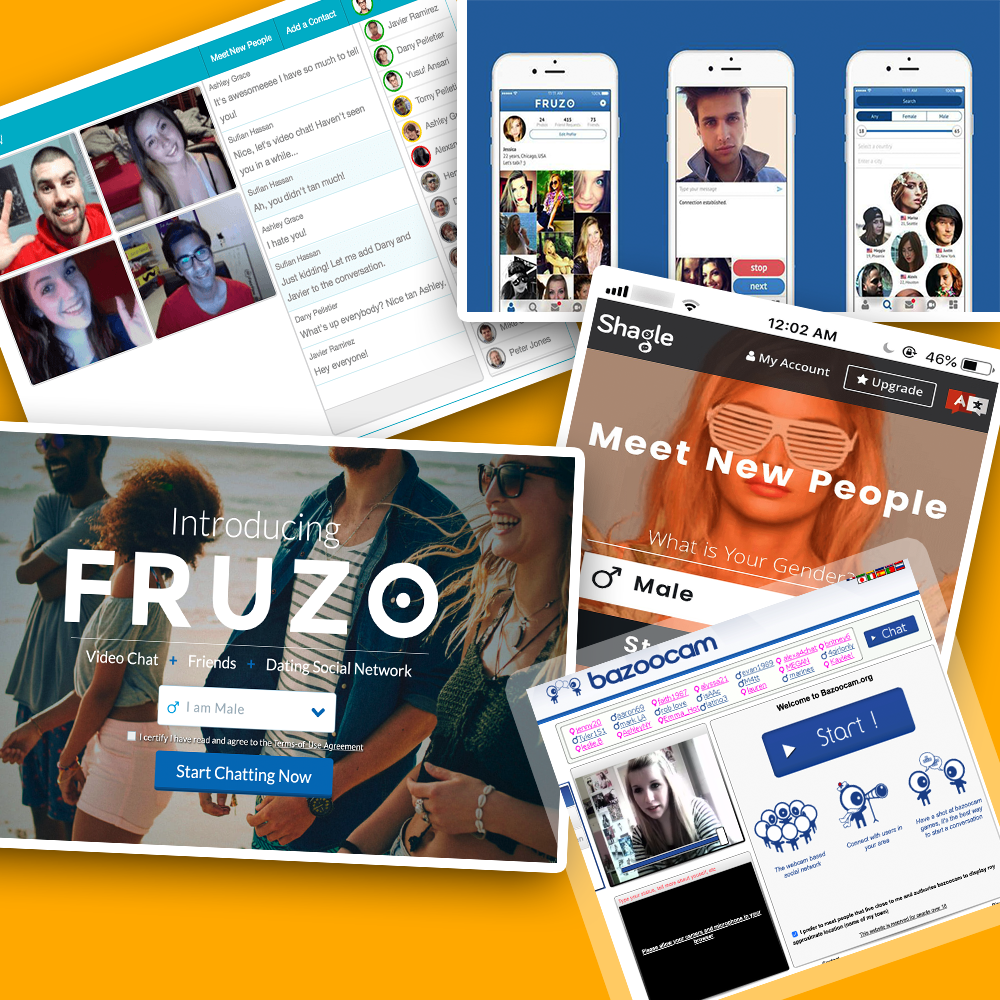 Here are our best websites to chat with random strangers online worldwide. Sometimes there are times where you may feel bored, lonely and just want to kill some time. There are some good random video call websites that allow you to chat with strangers around the world. These websites are very user-friendly and their modern interface with new technology allows you to use their onboard website to initiate chat without having to download any software. The interface can connect and calibrate your webcam and mic for you so you don't have to worry about installing any drives or software.
We have made a random video chat posts here but below, we will outline our chosen best websites that allow you to chat with strangers online.
Top 5 Websites to chat with strangers online
Omegle is an absolutely free online website that allows you to chat with random strangers without registering an account. Omegle randomly selects a person and connects you right away where you can both chat anonymously. You do have to register an account so your name is shared with one. You can just use 'stranger 1' or 'you' when you are in spy mode.
Chathub is one of our favourites. They claim to be the alternatives to Omegle and definitely heading this way. Their interface is very userfriendly and currently have their chathub.cam app in the Google Play store to download for free. You can even chat using your iWatch or any other compatible smartwatch.
Fruzo is not in everyone's top lists of websites to chat with strangers online but it is on ours. They have implemented a user-friendly onboard chat program ran on several platforms making it easy to chat for free with strangers or your friends.
FaceFlow is just perfect for chatting with not only 1 strangers but with up to 4 or more people at once. They allow you to chat and video call simultaneously and there is nothing to download with no paid subscriptions of any sort. FaceFlow has a high-quality video call technology that enables you to video chat with others without having to guess how the person looks from a blurry pixelated object!
Bazoocam is almost the alternatives to those listed above. However, although the website appear to look bland in style, their tech behind their onboard video chat scripts help just get 1 to another on chat as fast as you can BAZOOCAM! No downloads and completely free. Just go to Bazoocam and click 'START'
See more video chat to strangers websites here.